Grow Your Career at Complete Landscaping Service
As a full-service landscaping company, we are able to offer our new team members the ability to pursue their interests. From landscaping maintenance to master planning, our focus on a range of service means you can pursue the department that fits your skill set. We offer positions in the following departments: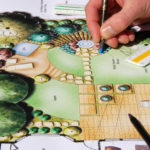 Design
Every great landscape starts with a design.  Looking at spaces and understanding how the landscape can define, enclose, accentuate, or screen a space takes an artfully trained eye.  Many of our clients find themselves competing with newer, more modern building and amenity designs and they turn to us to help them increase property values and marketability for their communities, centers, and professional buildings.  Let the creative problem solver inside you come out as we showcase our talents in making old spaces new again throughout the DC Metropolitan area.

Construction
The definition of landscape construction has broadened significantly over the years from just installing plants, sod, and site furniture in a sprawling street level landscape.  Now landscape construction encompasses full-scale exterior property packages – on any elevation.  Pavers, artificial turf, structural elements like pergolas, and over-structure plantings and bio-retention areas have become the newest trends in commercial building.  Installing these intricately designed exterior spaces requires skilled employees and talented artisans.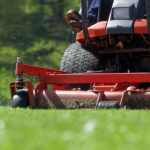 Maintenance
Our Commercial Maintenance department is the largest within the company and our clients entrust us to promote and perfect their corporate image.  Our maintenance team plays an integral role in how every property is perceived by potential tenants, investors, and owners and that's why we hire and train committed individuals to execute, manage, and support our Commercial Maintenance Department.
Irrigation
Commercial irrigation helps deliver water to specific areas of commercial landscapes. Our irrigation experts are responsible for making sure that systems are designed efficiently and installed properly to ensure that water is routed through the landscape without waste.

Greenhouse
Our Greenhouse Growers are the heart of our Seasonal Planting efforts. Growers control the quality of our plants from start to finish. Growers are also responsible for customizing plantings to fit a specific landscaping and helping to create plans for these plantings to flourish.
Business Development and Marketing
The commercial landscaping field is competitive. Our clients work with companies that they like and can trust. Our Business Development and Marketing team is responsible for outreaching to local businesses and strengthening these relationships to help build long-term partnerships.
Financial & Accounting
The finance office at Complete is comprised of a team of people that know, report, and influence the financial pulse of the company all day every day.  We count on our financial team to help us achieve our goals.  Analytical individuals that love numbers, trends, and statistics are always welcome.
Employee Testimonials
Curious about what it's like to work at Complete? Check out these testimonials from employees loving their journey with the Complete Landscaping Service team:
I came to work at Complete over 20 years ago. From my first position here as a Greenhouse Grower to my current position as Vice President, I have been offered more opportunities to learn, grow, and experiment with my own career path than I could have imagined. Tuition reimbursement programs along with company-sponsored certifications have helped me to be able to continue to grow as an individual and a professional.
Sue Zwolinski, VP