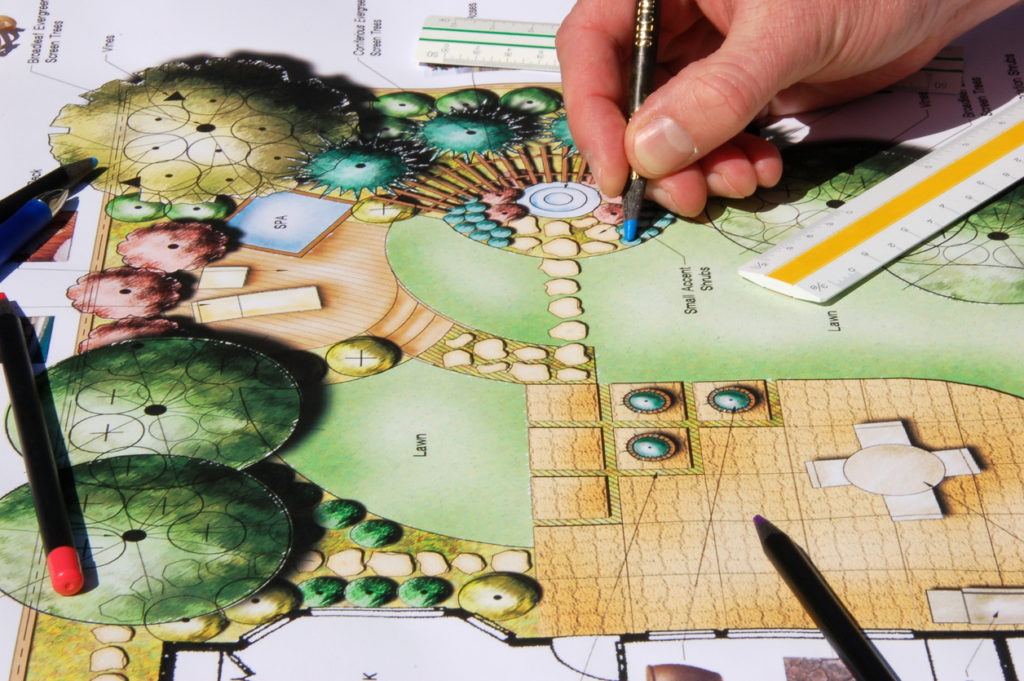 Landscape Design
Creating outdoor spaces that wow the eye
Computer-Generated Photo Enhancement
At Complete Landscaping Service, we know that great design requires sophisticated tools. In over 40 years in business, we've developed a reputation for incorporating the latest technology into our work — whether it's innovative products like Silva cells or conceptualization tools such as computer-generated photo enhancement.
Your initial consultation with our team will involve a detailed discussion of your vision for the project as well as practical considerations such as your budget and timeframe for completion. While we're there, we'll take several photos of the site, which we will use to create computer-generated mockups that show all stakeholders what they can expect when the work is done.
Computer-generated photo enhancement is just one of the many ways we make the design process more predictable and transparent. Keep reading to learn more or get in touch with our office to book a consultation today.
Benefits of Computer-Generated Photo Enhancement
Computer-generated photo enhancement is one of the best ways of visualizing potential changes to your property before beginning a job. This has several benefits:
It helps us identify problems early. Computer-generated imagery adds a new perspective to the design process — one that can bring to light technical or practical issues that would otherwise be overlooked.
It avoids confusion and last-minute changes. Computer-enhanced photography is a way of making sure a potential design meets your branding requirements and satisfies your vision for the project. It also helps avoid costly last-minute changes that can delay work or drive up costs.
It builds excitement and buy-in from stakeholders. Enhanced photos are an excellent presentation tool that can be extremely helpful in getting upper management to commit funds to a beneficial renovation.
It shows customers and tenants what to expect. Landscape construction can be a disruptive process. If you can show your tenants or customers what exactly you are working towards, they'll likely be more forgiving while work is in progress.
These days, it isn't difficult to use photo editing and enhancing software. However, working with an experienced professional like Complete Landscaping Service will allow us to bring the mockup process in line with broader job costing and technical planning goals. This, in turn, makes any images we generate more accurate.
Our Process
The first step in any commercial landscaping design is an on-site consultation. We will take the time to understand your goals for the project and use that information to draw up a series of computer-generated photo enhancements for your review. From there, we can revise our plan or proceed with a detailed estimate.
Make us your partner for any commercial job and see why we're the DC Metro area's first choice for commercial landscaping. Contact our office to book a free consultation at your convenience.
Learn more about our landscape design & master planning services: