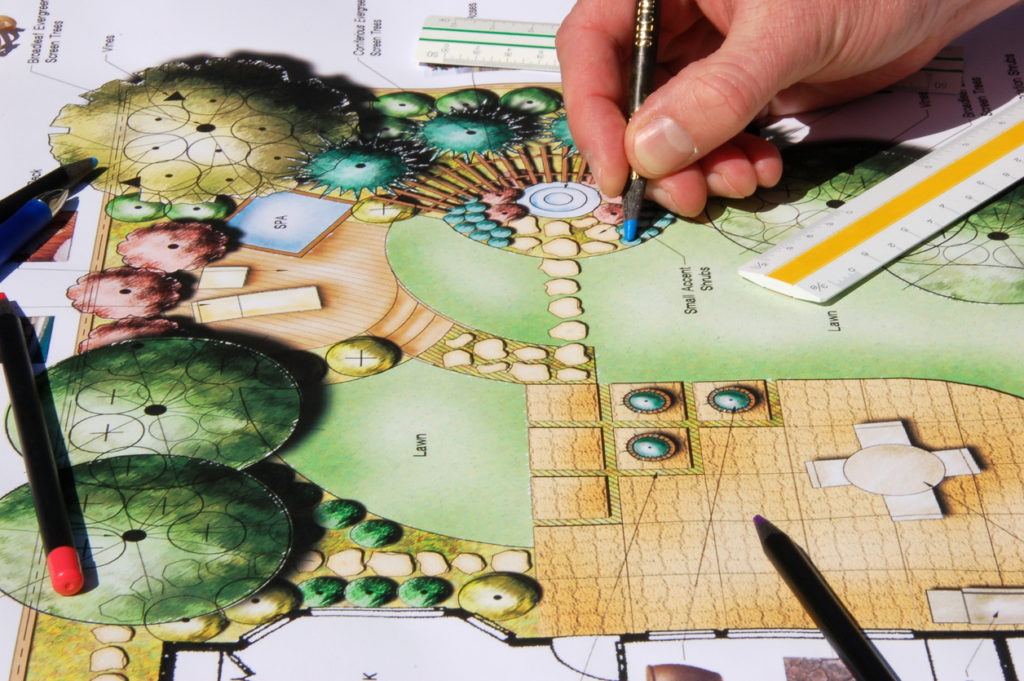 Landscape Design
Creating outdoor spaces that wow the eye
Plantings, Hardscaping, Site Furnishing, Irrigation and Accent Lighting
In a well-designed property, all aspects must work together to make the space more comfortable, liveable and attractive. Landscape design and master planning should consider a wide range of features and enhancements — more than just looking at green spaces, a master plan should encompass hardscaping, site furnishing, irrigation, accent lighting and more.
Complete Landscaping Service is your full-service partner for landscaping master planning, installation and maintenance. We can help you identify necessary upgrades, select the best products for your budget and work them into your property in innovative, intuitive ways.
Elements of a Master Plan
A landscaping master plan is a comprehensive document — one that evolves and, ideally, encompasses all aspects of your property's exterior. Complete Landscaping Service can provide design, consulting, installation and more for:
Plantings: We run our own nursery containing a wide range of flowers, shrubs, trees and other plantings. We can identify naturalized plantings that will work great on your property. If there's something specific you want that we don't have, we can source it from one of our partners.
Hardscaping: Hardscaping encompasses all the non-green aspects of your property: masonry, walkways, retaining walls and more. Effective master plans should integrate hardscaping and vegetative elements seamlessly, creating a space that is attractive, sustainable and functional.
Site furnishings: Site furnishings can range from bike racks and picnic tables to playgrounds and dog parks. With a long history of working with commercial facilities, multi-tenant residences and corporate campuses, we can suggest the best combination of items for your property.
Irrigation: In many properties, irrigation is essential to soil and plant health. We can design and install sustainable irrigation systems that are cost-effective and easy to use.
Accent lighting: Accent lighting adds beauty to your property and creates safer, more accessible spaces. Let us help you find smart ways to incorporate artificial and natural lighting into your property.
As part of your initial consultation with our team, we'll go over these disparate elements to determine the best way to turn them into a cohesive design. When your master plan incorporates the above with a holistic perspective in mind, any work you complete will be smoother and more streamlined, with less risk of delays or cost overruns.
The Master Planning Professionals
A formal master plan isn't a requirement for every commercial landscaping project — but every job can benefit from having a clear vision of how it relates to the space as a unified whole. One of the main benefits of working with Complete Landscaping Service is that we're a full-service contractor that can take care of plantings, hardscaping, site furnishings, irrigation and accent lighting for any commercial client.
Contact our office to request a consultation with one of our representatives today.
Learn more about our landscape design & master planning services: