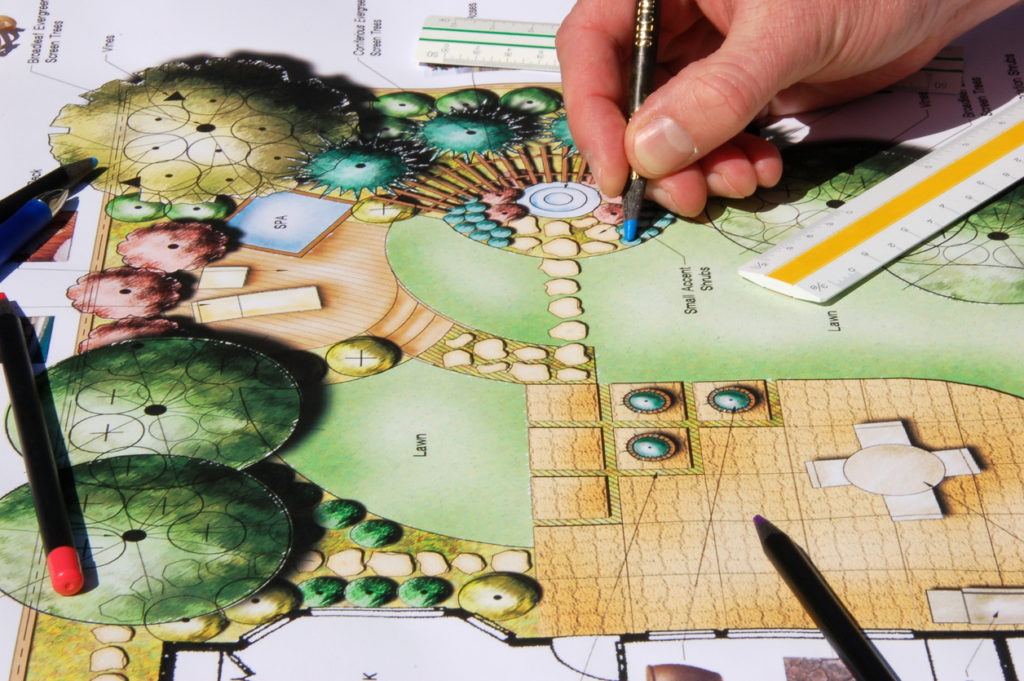 Landscape Design
Creating outdoor spaces that wow the eye
Site Amenity Design and Planning
Commercial properties range in size from small storefronts to large corporate campuses. Each has different users with different needs. Finding amenities for an outdoor area — and incorporating them into the overall landscape design — isn't a one-size-fits-all process. It requires careful collaboration with a partner who can source the right products and find creative, functional and aesthetically pleasing ways to place them on the site.
Complete Landscaping Service provides commercial site amenity design and planning for businesses throughout the Metro DC area. We are a full-service partner that can handle all aspects of a landscaping construction project while considering each component from a holistic, big-picture perspective.
What Are Site Amenities?
The term "site amenity" refers to any additional furniture or structure that is incorporated into a landscape's design. This includes picnic tables, bench seating, bike racks, playgrounds, dog parks, trash bins and more. Amenities make outdoor spaces more attractive and useful, encouraging guests to stay longer and adding value to your property. Amenities are common in a wide range of commercial properties, including:
Office parks: Office parks often feature seating and eating areas where employees can decompress and enjoy the outdoors.
Apartment complexes: Site amenities such as playgrounds and dog runs are highly desirable among apartment tenants.
Educational facilities: College campuses need ample bike racks and transit shelters, among other amenities for people on the go.
Ultimately, the specifics of your property — who you serve and where you're located — will affect the type and number of amenities you require. Site amenity design and planning is the process of identifying the enhancements that will deliver the best value for your organization and placing them strategically throughout your property.
Benefits of Site Amenity Design and Planning
Site amenity design and planning is a coordinated approach to a task most landscaping firms don't put too much thought into. Careful, considered placement of amenities on your site will:
Deliver the best value for your money
Eliminate the need for rework later
Make your space more usable and attractive
Align your investment in landscaping with your broader business goals
Ensure that your site is compliant with accessibility and safety regulations
It's for these reasons that you should always work with a company that takes a big-picture approach to amenity planning. Complete Landscaping Service is available to provide comprehensive project management, installation and maintenance support for any commercial property. Through site visits and consultations with your team, we'll put together a detailed action plan for enhancing your space with durable, high-quality amenities.
Ready to begin? We'd be happy to assist with any commercial project. Check out our project portfolio online to see what we've done for other businesses in the past, or contact our office to book an appointment.
Learn more about our landscape design & master planning services: