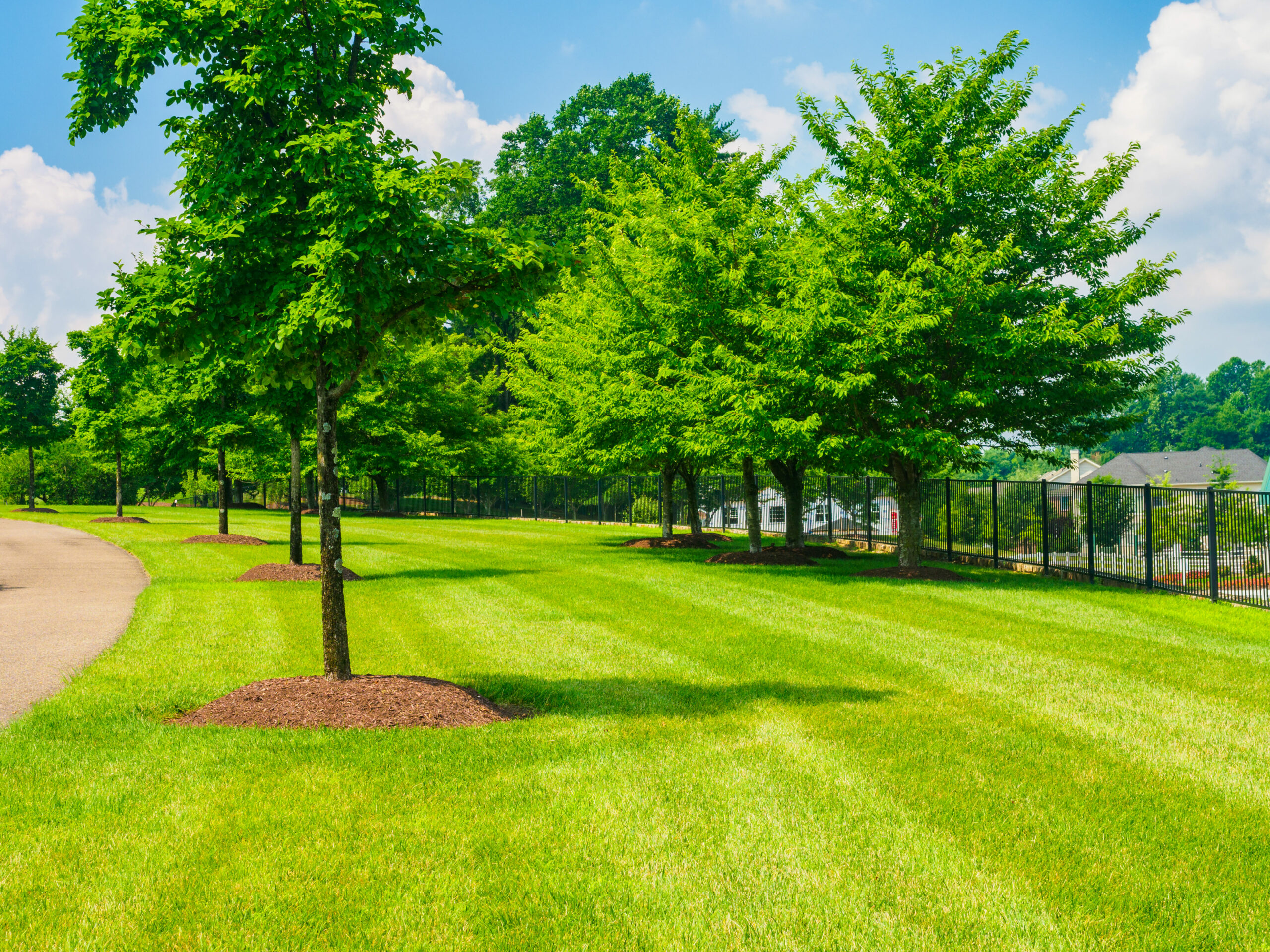 Commercial Landscape Maintenance
Turn a First Impression into
a Lasting Relationship
---
Annual Grounds Maintenance Contracts
A well-maintained lawn is essential to the overall curb appeal of your property. Whether you're a retail, industrial or commercial facility, investing regularly in grounds maintenance services from a qualified professional will benefit you in several ways.
Complete Landscaping Service offers annual grounds maintenance contracts for commercial properties throughout the DC Metro area. Our plans cover everything you need to keep your facility's exterior looking its best year-round.
What Are Grounds Maintenance Contracts?
Grounds maintenance contracts are service agreements with an outside landscaping firm that covers all of your annual maintenance needs. This can include:
Ultimately, every facility is different, and each property will have highly individual maintenance needs. At Commercial Landscaping Service, we take the time to get to know your requirements and your priorities, as well as the internal capacity of your maintenance team. We will then draw up a custom plan that offers the best combination of value and convenience for you.
What Are the Benefits?
For busy businesses, several benefits to grounds maintenance contracts exist. When you outsource your lawn and garden care to Complete Landscaping Service, you:
Have a single point of contact you can rely on for all your lawn service and maintenance needs
Begin a long-term relationship with an expert who will get to know your property and, as a result, be able to suggest more effective maintenance and interventions
Save money and trade the uncertainty of ongoing billing for a fixed annual fee
Gain the peace of mind of knowing that your lawn care is in the hands of an experienced professional
Enjoy healthier, safer and more attractive green spaces that will impress customers and add value to your property
For these reasons and more, make Complete Landscaping Service your choice for commercial grounds management in the DC Metro area.
Working With Complete Landscaping Service
Complete Landscaping Service has been providing grounds maintenance and more since 1979. We specialize exclusively in commercial properties, which means you will have our undivided attention in every matter — neither our team nor resources will be tied up with small residential jobs that prevent us from attending to long-term commercial customers.
We operate year-round and tailor our services accordingly. That means we provide seasonal prep and winterization, as well as snow removal, irrigation and more. When dealing with large commercial properties, it's essential to select a contractor that understands how these tasks relate to one another and can take a holistic approach to service that delivers the best results and the best value for your money.
To learn more about how we can help, or to have our team prepare an annual grounds maintenance contract for your business, contact Complete Landscaping Service today.