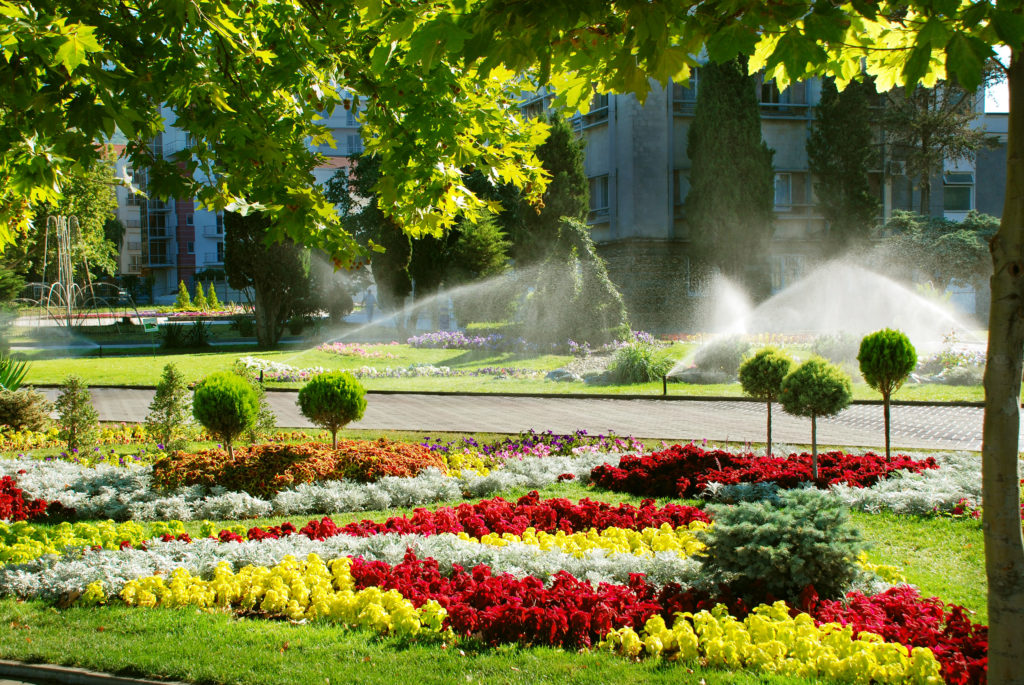 Keep Your Grounds Green and Growing
With Commercial Irrigation Services!
---
Irrigation System Add-Ons
As your property expands or changes, your irrigation needs will change along with it. System add-ons maximize the capacity and reach of your existing sprinkler and irrigation setup. They are a cost-effective alternative to replacement that ensures your plants and lawn have the water they need to thrive.
Complete Landscaping Service can provide irrigation system add-ons for any commercial property. Whether or not we installed your system initially, we can find creative ways to expand it and deliver increased coverage to new areas. Contact our office today to learn more.
What Is an Irrigation System Add-On?
Adding on to an existing irrigation system can include many things. Depending on the needs of your lawn or garden, you may wish to:
Install additional valves or fittings
Install additional sprinklers or lines
Replace existing controllers or other system components
Upgrade older metal piping to more durable PVC
Add accessories to improve system performance
As with anything related to lawn care, irrigation add-ons are strategic investments that, when chosen smartly, will deliver day-to-day convenience and add value to your property. The key to this is working with a contractor who can help you make smart, strategic choices.
Benefits of an Irrigation System Add-On
A well-designed irrigation system that is equipped and sized for your property can reduce your water consumption by as much 50% — lowering your utility bills in the process. It will also deliver peace of mind and convenience for your team by automating what would otherwise be a tedious process.
Adding on to an existing irrigation system helps ensure that you continue to enjoy these benefits as the needs of your lawn and garden change. Adding-on may be a good idea if you've recently added new plants or expanded the green space on your property, if the topography of your property has been altered, or if you find your current system isn't delivering the benefits you require of it, for any reason.
Commercial Property Irrigation Add-Ons From Complete Landscaping Service
Irrigation systems are complex. Attempting to alter or expand yours without professional supervision can lead to damage or failure as well as lost time and money. For this reason, it's worth it to partner with a company that understands the needs of commercial properties. Complete Landscaping Service works exclusively with businesses, governments and nonprofits in the Metro DC area. We can provide cost-effective commercial irrigation system add-ons for retailers, apartment complexes, schools, office buildings and more.
In everything we do, we take the time to get to know your requirements and help you make smart, forward-thinking decisions. Make us your first choice for any irrigation issue — whether you're installing a new system or building onto an older one.