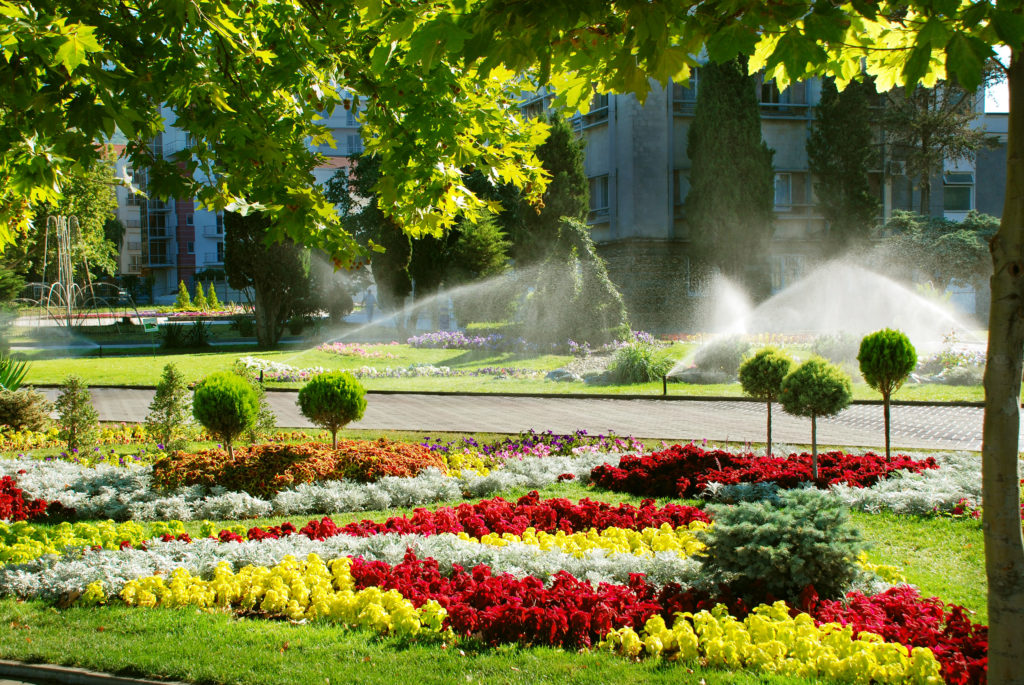 Keep Your Grounds Green and Growing
With Commercial Irrigation Services!
---
Water Conserving Technology
Minimizing your water use is good for the environment and for your business' bottom line. At the same time, you want any plants on your property to be healthy and lush. That's where water conserving technology comes in. Businesses today have more options than ever before when it comes to running a green operation that doesn't break the bank.
Complete Landscaping Service can recommend water conserving technologies for commercial properties of any size. Our expert technicians have a long history of working in the Metro DC area — we can assess your irrigation needs and suggest products and improvements that are appropriate for our climate.
Water Conservation Options
Businesses that want to reduce their water consumption have many options available to them. Smart panel systems monitor current weather conditions and adjust system performance accordingly. During periods of heavy rainfall, for example, they will water less frequently. Different types of smart panel systems are better suited to differently sized properties. For smaller businesses, a smart panel may monitor conditions using an on-site weather station, while larger systems connect via Wi-Fi to an official weather monitor. Both options can deliver considerable savings on an ongoing basis.
Another option for water conservation is to install a rainwater or grey water harvester that reduces your reliance on municipal or well sources. These systems collect and, if necessary, treat wastewater for use in irrigation systems. In larger industrial plants, water harvesters can also work with steam and cooling system condensate and other common manufacturing byproducts.
Finally, the best option for commercial water conservation may be to change your lawn or garden. Whether it's choosing plants that are more appropriate to the climate or altering the slope of your lawn to encourage better drainage, Complete Landscaping Service can recommend improvements that will reduce your reliance on outside water sources.
Benefits of Water Conservation
With drought conditions common across the country, we are more aware of the need to conserve water than ever before. For businesses with bigger properties, purchasing water conversation technology has a practical benefit, too. Over time, you'll enjoy lower bills that recoup your initial investment and make budgeting easier on a month-to-month basis.
Do what's right for the environment and your finances by exploring ways to reduce your water use with Complete Landscaping Service.
Working With Us
Complete Landscape Service works exclusively on commercial properties and has extensive experience with large-scale irrigation installation and design projects. Whether or not we set up your sprinkler system initially, we can help you find ways to make it more efficient. We'll assess your property and recommend a combination of technological, design and cultural changes that will deliver the best value for your budget.