About Us
Complete Landscaping has provided full-service commercial landscape maintenance including high-end landscape design, installation, construction, and maintenance services since 1979. Complete Landscaping primarily services clients in the Washington, DC area including Maryland and Virginia.
We are a full-service, family-owned landscape company known for providing commercial landscaping services to commercial properties, office buildings, HOA's, businesses, and institutions. Our objective is simple; it is to ensure that our clients receive the highest level of service at all times. That's why over ten years ago—long before mission statements were all the rage—we developed our "GREEN PEACE OF MIND®" pledge.
The Company Begins
Complete Landscaping Service was founded in 1979, and in the early years focused on high-end residential landscape installation and design.  Don Stelfox changed the focus of Complete in 1982 towards becoming a more comprehensive commercial landscape company with a greater concentration on commercial landscape maintenance.  A fourth-generation nurseryman, Don Stelfox was not only looking to continue his family's legacy but was determined to succeed by becoming a leader in all aspects of the commercial landscape industry.
Over the next eight years, Complete Landscaping Service began to grow in the industry, building a strong reputation as a dependable and quality-oriented commercial landscaping company.  By the end of 1990 Complete had recorded sales of more than $3 million, the service fleet had expanded from four vehicles to 26, and the staff had grown to nearly 40 full-time and 100 seasonal employees.  As Complete Landscaping continued to shift its focus – with more than 90 percent of the company's projects taking place in the commercial landscape field – the company was becoming one of the area's finest commercial landscaping businesses.
In 2015, the Washington Business Journal highlighted Complete Landscaping Service as the fifth largest commercial landscaping company in the Washington Metropolitan area.  Complete Landscaping remains as committed today as it was in the beginning years to providing the highest level of quality and service to its clients.  After over 30 years in business in the Maryland, Virginia, and Washington DC region, Complete has earned a reputation for creating and maintaining distinctive environments. Complete's landscapes surround residential communities, hotels, shopping centers, hospitals, and office parks. Complete Landscaping takes pride in knowing that no matter where its landscapes are featured, they give the property a unique competitive edge.
Rooted in Pride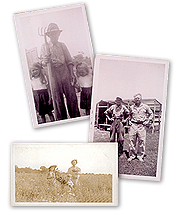 For over four generations, nursery and landscaping experience has been a part of our family. Starting with our great grandfather with his nursery on Long Island, propagating azaleas and rhododendrons and harvesting wildflowers. Our grandfather, John Mangels, became the gardener for the Barnum Bailey Estate. It was here that our mother, Dolores, developed her own love of flowers. After serving in World War II, John moved his family to Silver Spring, Maryland where he started his nursery again. Later, our parents, Dolores and Donald Stelfox, Sr., continued the family tradition with their own nursery. Dolores loved flowers and floral arrangements, and Donald worked with builders and homeowners alike on landscape projects from Potomac to Bowie. He developed a reputation for being a well-versed plants-man due to his horticultural expertise.
Today, the fifth generation joins us at Complete Landscaping Service. Since graduating college, Joe Stelfox has joined the Complete Team to learn the family honored tradition the old-fashioned way – through experience.
This is where the story of Complete Landscaping Service is rooted. Since our humble beginnings in 1979, Complete has continued to grow year after year. Today, we are nationally ranked within the top 100 Commercial Landscaping companies – a distinction we've held for over 10 years.
Our Green Peace of Mind Pledge and Our Promise to You
Our Green Peace of Mind pledge begins with a commitment to you.
We pledge to deliver the highest level of workmanship at all times while providing maximum value for every landscape dollar on time and on budget.
We pledge to work with each client to create and maintain a long-term property plan, install the highest quality plants and materials at all times and employ an educated, experienced, and enthusiastic staff to serve you.
We pledge to dispatch properly trained, uniformed crews.
Further, we pledge to always be accessible and to respond immediately to our clients' needs.
We will not rest until you're satisfied and we always keep our word.
The Complete Package
Our name defines our scope. From the preliminary landscape design stage, through installation and maintenance, Complete's comprehensive commercial landscape capabilities address all of your property needs. Our visionary "Landscape Master Plan" approach helps to guide your property through the changing seasons and into the future.
Service is Our Cornerstone
Meeting and exceeding customer expectations is how Complete Landscaping has grown to one of the region's most respected commercial landscaping firms. Our focus on customer service gives you confidence that your property will be designed, installed, and maintained to industry standards and beyond.
Phone: 1-800-383-0440
Email: info@completelandscapingservice.com
Address: 2410 Crain Highway, Bowie, MD 20716
Meet Our Team!
Here at Complete Landscaping Service, our team is our family. Every month we feature a member of our dedicated bunch to show our appreciation and gratitude for all of their hard work. Each person featured in the employee spotlight embodies our "One Tree" philosophy, and we wouldn't be Complete without them!
Over 40 Years and Still Growing Strong
Each property is different from the next, and with a tailored turn-key plan from Complete Landscaping Service, you can know and trust the people who are working on your property. From full-scope landscape maintenance services and property enhancements to larger design/build projects and new construction, we have the experience and craftsmanship to handle every landscape need that may arise.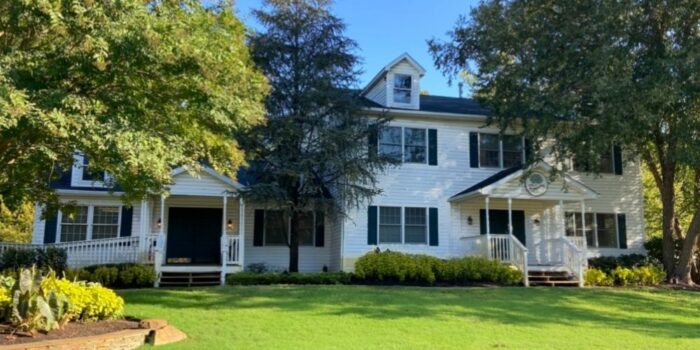 Maryland Office
2410 NE Crain Highway
Bowie, MD 20717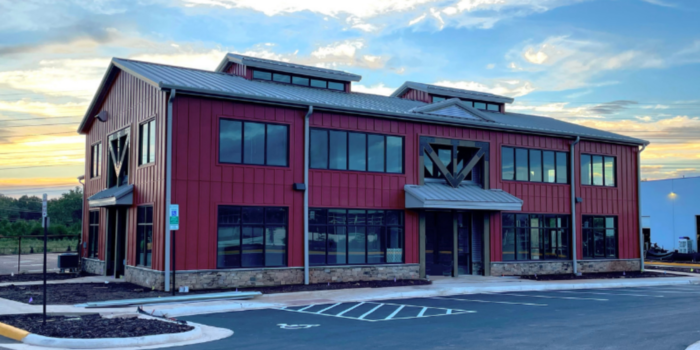 Virginia Office
42760 Trade West Drive
Sterling, VA 20166