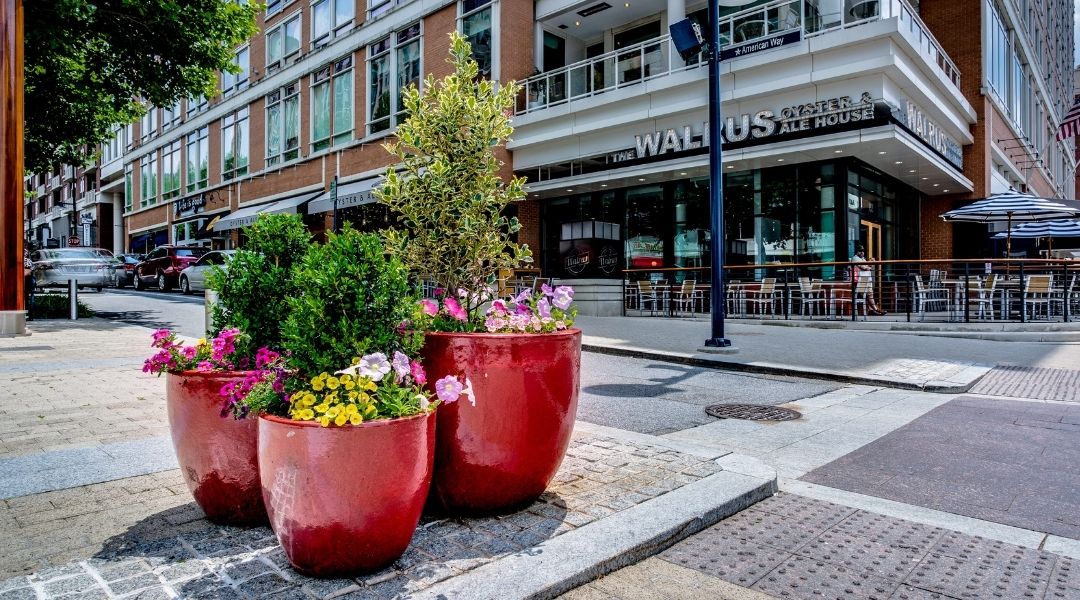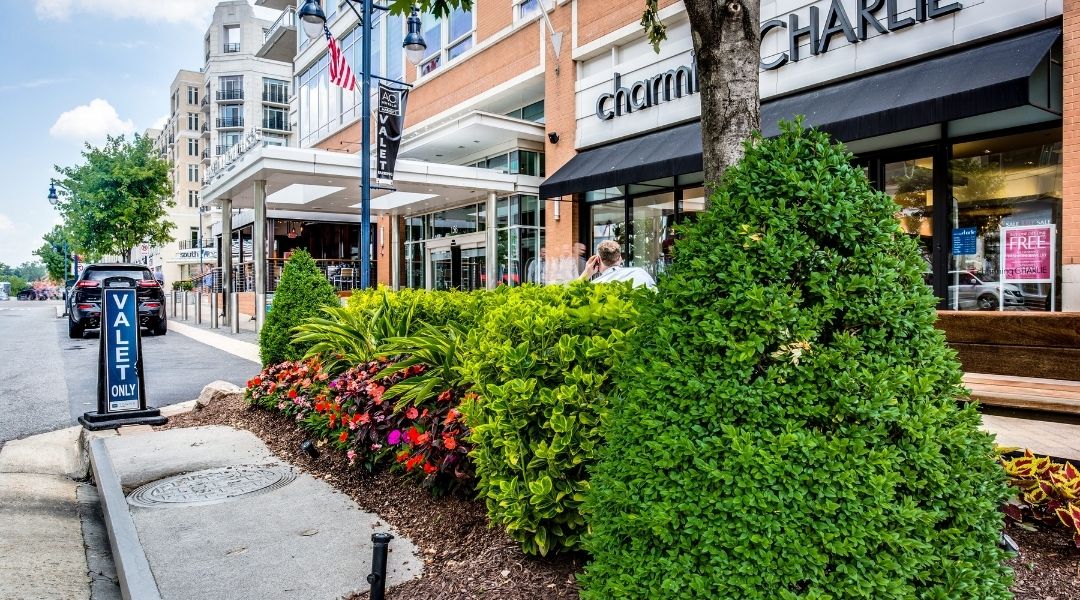 Commercial Landscaping Services for Retail Buildings
Landscaping isn't always a top consideration in the design of a retail establishment, but a properly executed landscaping concept can boost the curb appeal of any shopping center. This can provide a subtle, but effective competitive edge that attracts additional customers and adds to the functionality of the property.
There are several challenges that can detract from creating a beautiful landscape for retail buildings. Developers often typically devote much of the available space to parking and other amenities, leaving little room for landscaping. Maintaining the landscaping can also be difficult in many retail environments.
Complete Landscaping Service: The Best Retail Landscaping Services in D.C., MD, & VA
Retail site developers and store owners/operators throughout Maryland, Washington D.C., and Virginia turn to Complete Landscaping Service for all their landscaping needs. Since 1979, we have been partnering with all types of commercial clients and have a unique understanding of what it takes to create and maintain attractive retail landscapes. We offer a broad assortment of premium landscaping services for retailers including:
We Serve the Landscaping Needs of Retail Stores in Washington D.C. and Beyond
Complete Landscaping Service proudly serves retail locations in Maryland, Washington D.C., and Northern Virginia, and with our exclusive Green Peace of Mind Pledge, we'll always make your satisfaction our number one priority.
Contact us to learn more about our retail landscaping services and receive a free quote today!