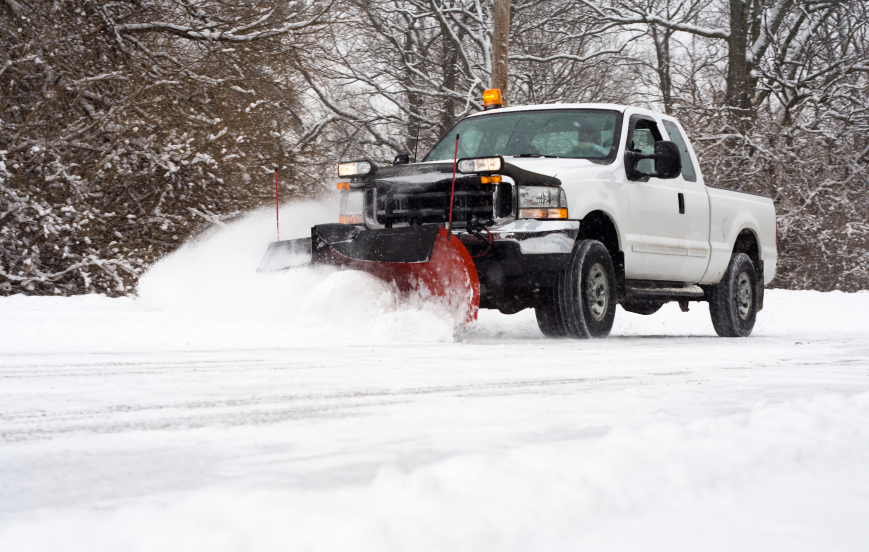 Commercial Snow Removal
Commercial snow removal is an absolute necessity in Maryland, DC, and Virginia.  A snowstorm can prevent customers from patronizing your business and make it difficult for your employees to get to work. Then there are the potential liability issues that could make your business vulnerable to a lawsuit if someone gets injured.
For all these reasons, it is vital to have access to a reliable snow/ice management solution that can respond quickly when a winter weather event occurs. For many Maryland, DC, and Virginia property owners, this means hiring a professional snow removal contractor that understands the importance of providing prompt service that can meet the organization's budget constraints.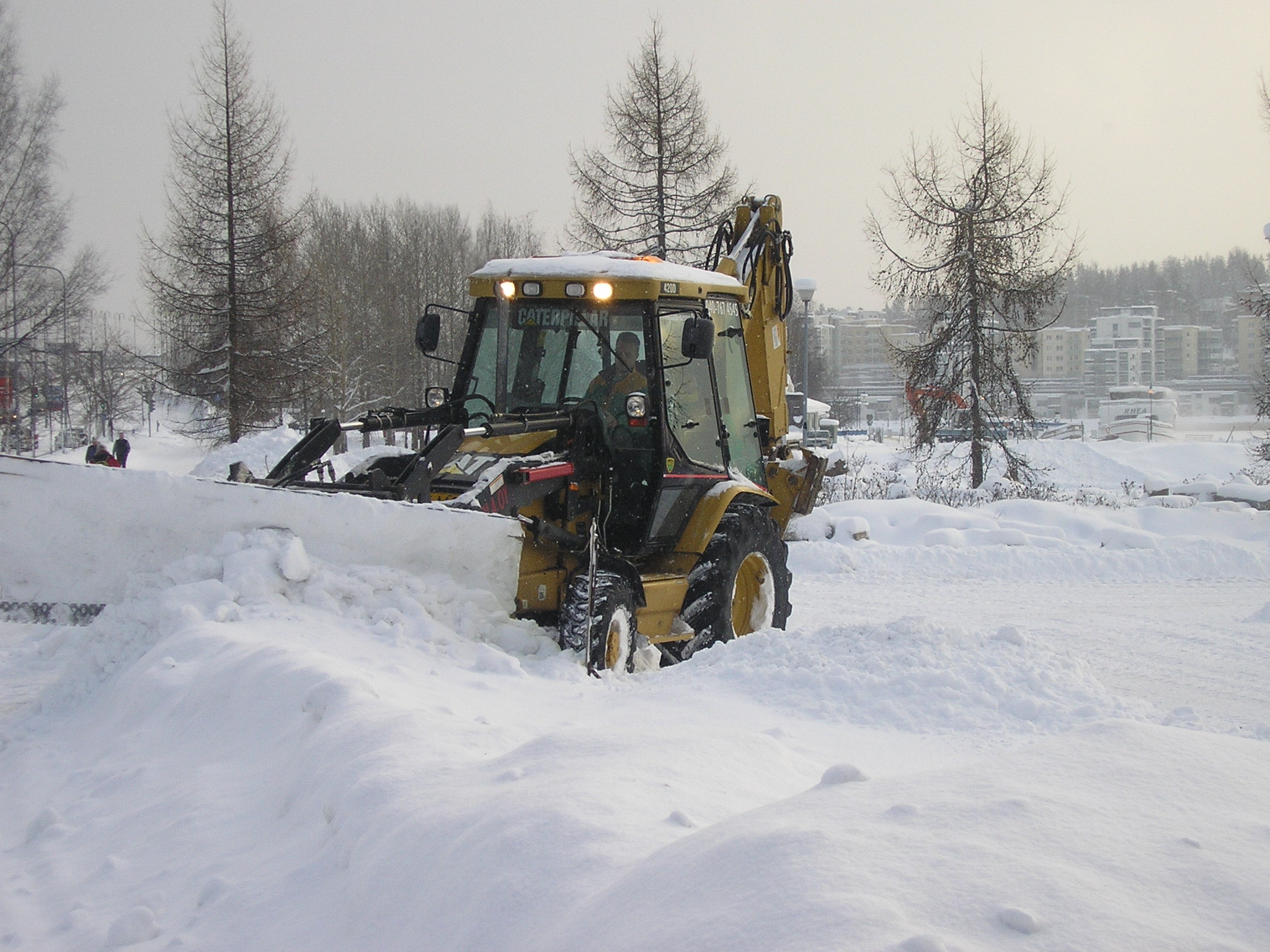 Testimonials
"Folks are raving about the Stoney Beach Community boardwalk being shoveled and the overall level of service provided. Thanks again for a job well done."
"We've only just started together and jumped right into the frying pan with 12″ of snow. The Complete Landscaping team was great, quickly responding to our requests and needs. I look forward to working together as we improve our HOA"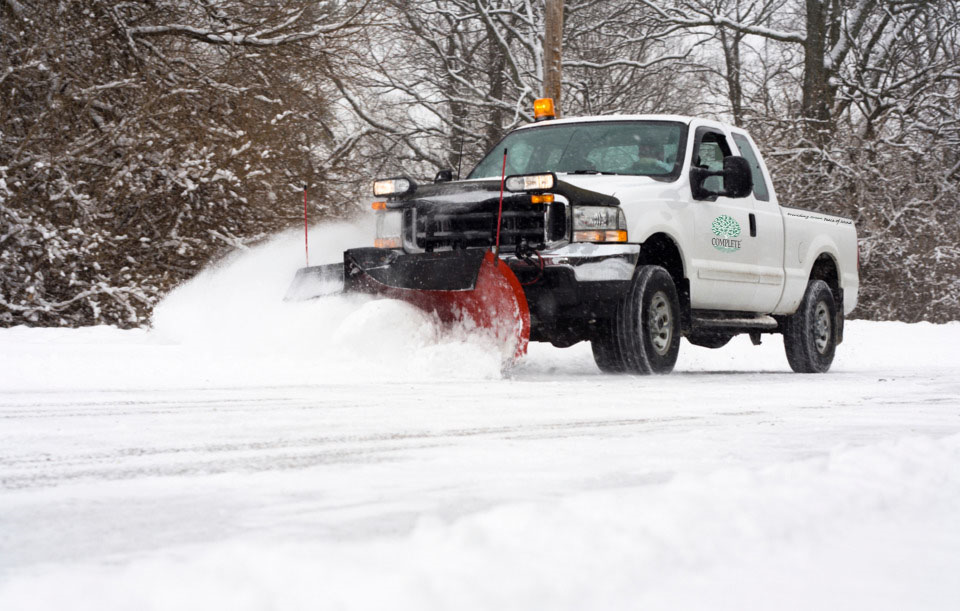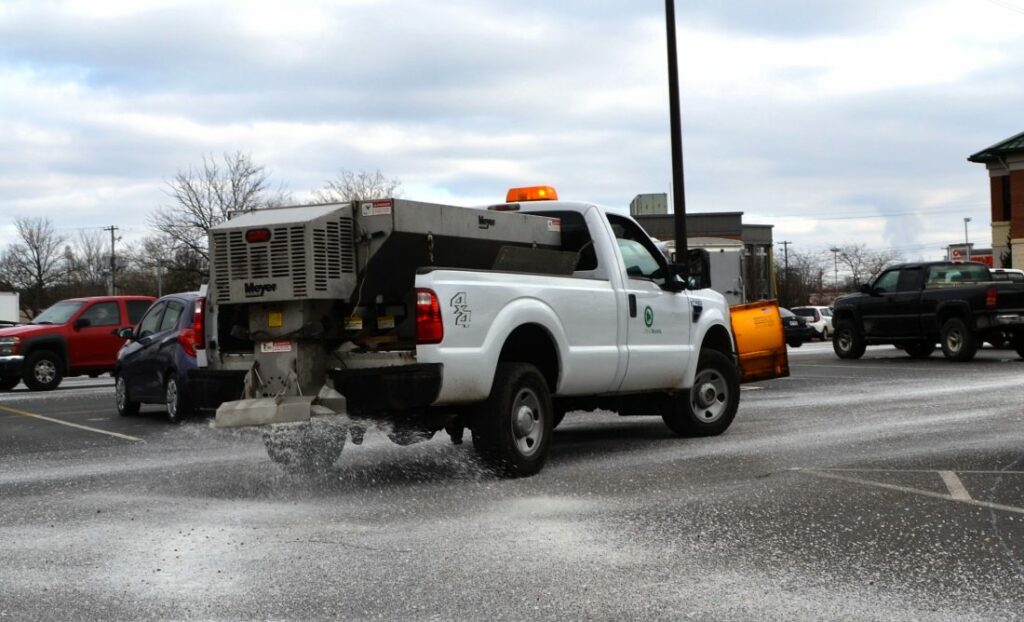 Trustworthy, Reliable, Responsive
With over 30 years of experience providing Snow Removal Services for commercial clients in Maryland, DC, and Northern Virginia, we've learned that surviving winter weather means lots of planning.  We start early and work with you to understand your property, your expectation, and your budget.  We select the right equipment and ice melt products in advance to make sure your job is done as quickly and efficiently as possible, and we monitor the storm tracks constantly and communicate throughout the duration of the storm so you know what's happening – even when you can't be there.
Our Commercial Snow Removal Services
Complete Landscaping offers comprehensive commercial snow removal services to businesses of any size. We service apartments complexes, homeowners associations, hospitals, businesses parks, retail stores, government buildings, and other commercial properties throughout the metro area.
Extensive fleet of snow removal equipment, including plow trucks, loaders, and salt spreaders
Crews to remove snow and ice from sidewalks, paths, and walkways
Complete ice melting services to keep walking areas safe
Snow relocation services to transport snow and ice away from your property
Experienced staff that can respond quickly to your requests in even the most severe weather conditions
24/7 service ensures we will always be there when you need us
*Snow Removal Services are offered to all Complete Landscaping clients under a current Landscape Maintenance or Grounds Maintenance contract.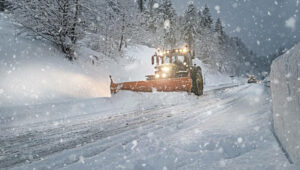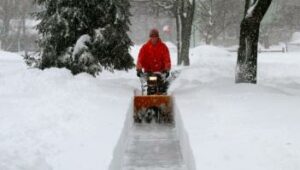 Benefits of Commercial Snow Removal
When winter weather rolls in, taking steps to protect your property is essential to your business. There are many reasons why regular commercial snow removal should be a priority for your business:
Remain accessible
Necessary for safety
Prevent damage to your property
Each commercial property is different and every business has different snow removal needs. What works for one organization may not work for your neighbors. To learn more about the benefits of our commercial snow removal services or to request a quote for seasonal service, call the Complete Landscaping Service office directly.
---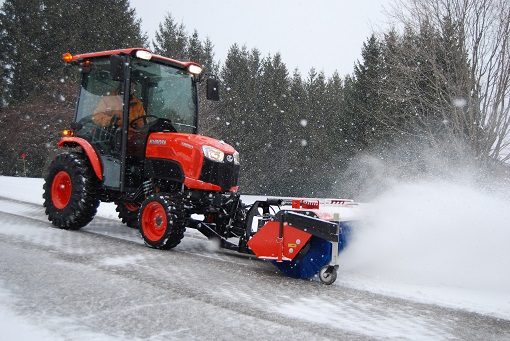 Contact Complete Landscaping Service for Commercial Snow Removal
Give Snow and Ice the cold shoulder this winter and Request a Proposal from Complete Landscaping today.