COMMERCIAL MAINTENANCE PORTFOLIO
Our comprehensive Commercial Landscape Maintenance programs are the foundation for everything we do at Complete Landscaping Service. When you select us as your landscape partner, our experienced team visits your site and creates a customized list of recommendations designed to nurture and enhance the landscape.
Since every commercial property is unique, it means that every landscape maintenance program must be as well. Maybe your property has heavily used green spaces that require a detailed turf care program. Or perhaps you have invested a lot of money in ornamental shrubs and trees and you want to maintain their health with a solid IPM program. Whatever the need, everything we do is tailored to the specific character of your property.
Landscape Enhancements
Seasonal Flower Color and Rotations
Spring Clean-Up
Integrated Pest Management (IPM)
Plant Bed Weed Control and Fertilization
Plant Bed Definition and Mulch Applications
Turf Care Programs
Commercial Irrigation Service, Maintenance and Repair
Conceptual Design and Master Plans
Arborcare and Tree Removal
Commercial Snow Removal
Holiday Decor
---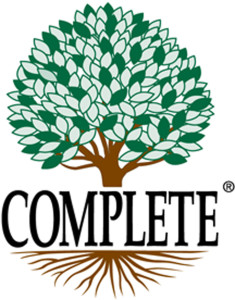 Contact Us for Your Commercial Landscaping Needs
301-218-1800 for General Inquiries
301-390-8893 for Sales & Bids
info@completelandscapingservice.com
Thank you for your interest in Complete Landscaping. Fill out the form to get a free quote on your commercial landscaping project and we will get back to you shortly.