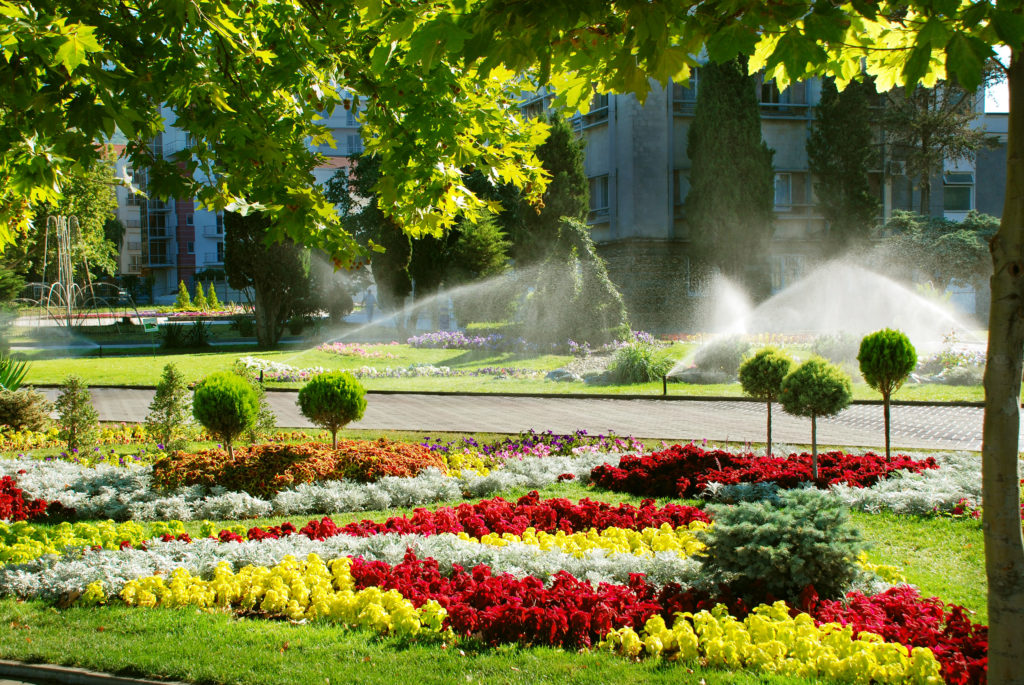 Keep Your Grounds Green and Growing
With Commercial Irrigation Services!
---
Commercial Irrigation Services in Maryland, Virginia, & DC
An automated commercial irrigation system is like insurance for your landscaping.  Keeping the grounds of your commercial property green and growing takes regular care and in particular, proper watering.  Our commercial irrigation service team works with you to make sure your irrigation system is operating efficiently so that your landscaping remains healthy and vibrant.
What is Commercial Irrigation?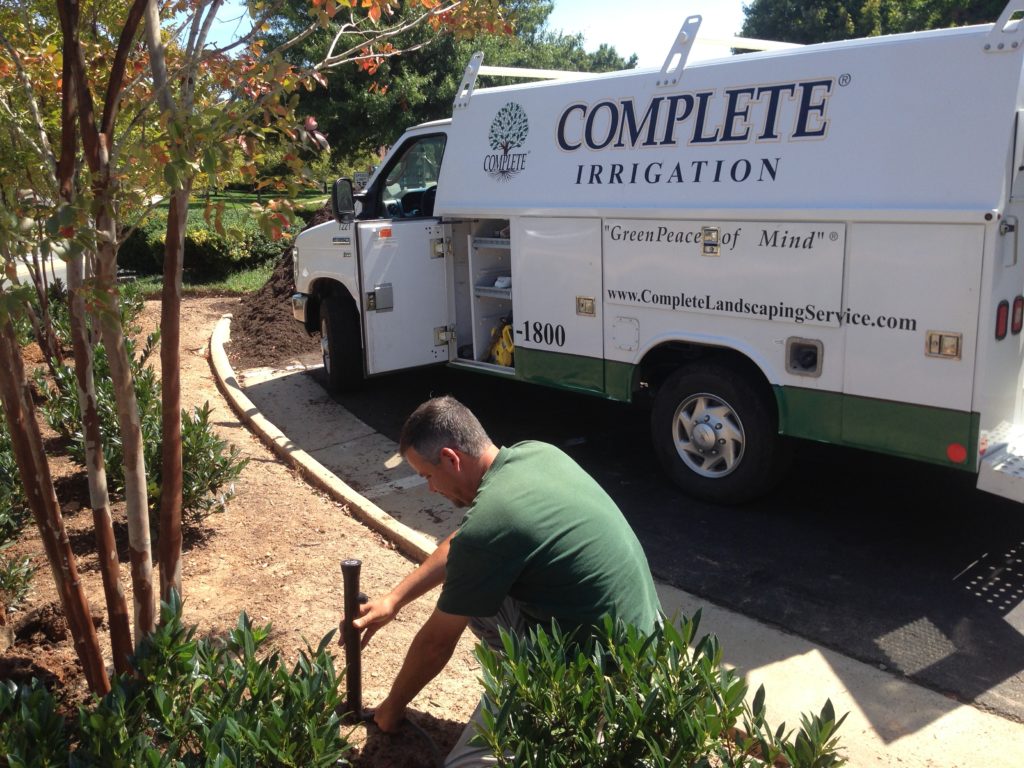 Irrigation is a man-made solution for delivering water to targeted areas of a commercial landscape. When properly designed and installed, irrigation systems are the most reliable, water efficient way to ensure that plants and turf receive the water they require – without waste.  Commercial irrigation systems distribute water directly to the root zone of the plants which reduces runoff and helps to reduce diseases that spread via water droplets on foliage.  Automating the irrigation systems and installing rain sensors also make sure that watering is being done at the best possible times for the plants but not when Mother Nature has taken care of it first.  Complete Landscaping Service has the expertise and experience to design a customized irrigation system that will meet the unique watering requirements of your landscape, regardless of size, configuration or topography. We also implement advanced water conservation technology that can reduce your organization's utility bills.
Commercial Irrigation Services Include:

What are the Benefits of Our Commercial Irrigation Services?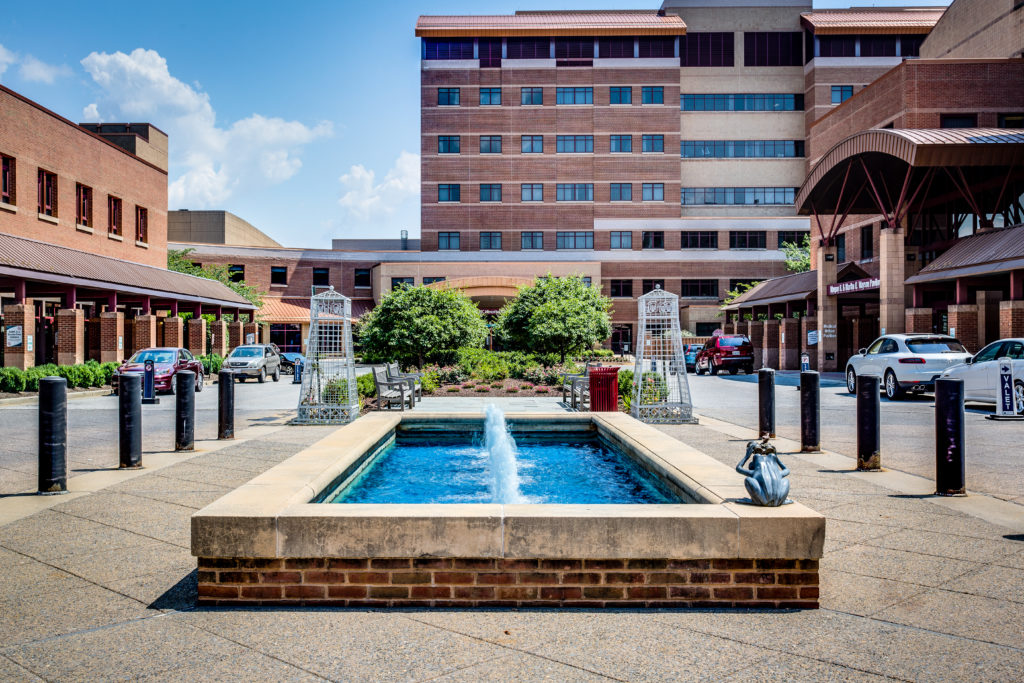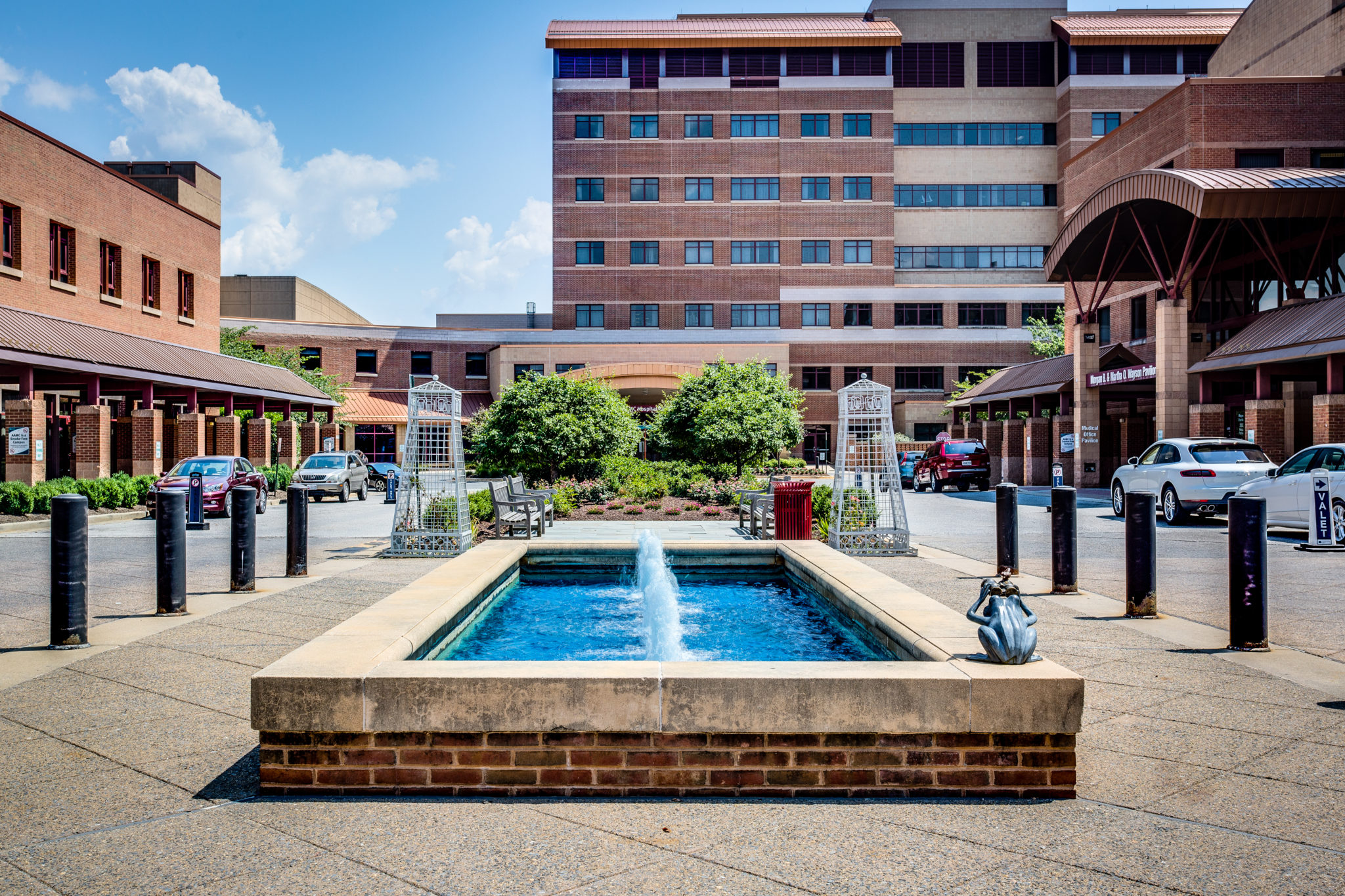 A high-quality commercial irrigation system from Complete Landscaping Service will keep your landscape looking lush even during periods of dry, hot weather. Automatic systems aid with water conservation efforts by watering at scheduled intervals, which is important to any environmentally conscious organization seeking ways to reduce resource consumption. An efficient irrigation system will avoid the needless waste of water — it will only deliver water when and where it is needed.
Our landscape irrigation services include the repair and service of commercial property water features such as ponds and fountains. This enables these features to remain as attractive additions to your property instead of unappealing eyesores that keep customers away. Our annual service policies, which cover system start-up, shutdown and seasonal inspections, will remove the burden of irrigation system maintenance from your shoulders.
If you have a commercial irrigation system that needs some TLC or if you would like to know more about the benefits of adding irrigation to your property, request a site visit today. One of our trained professional technicians can customize a plan just for you.
What Design Factors are in a Commercial Irrigation System?
All properties are different, which means each of our customers has unique irrigation needs. At Complete Landscaping Service, our first step when working with a new customer is a comprehensive on-site consultation. During this initial meeting, we will assess the overall health of your lawn and garden and then recommend a customized system that works for your property. Some of the factors we will consider include:
The size and shape of your property's green spaces, its soil conditions and the specific water requirements of your plants and grass
The static pressure of your municipal water source, among other technical considerations
Your initial budget and the amount of time you're willing to commit to ongoing system maintenance
A commercial irrigation system can include any combination of sprinklers, drip lines and control systems such as water sensors, rain collectors and more. Our goal is to design the most cost-effective and water-efficient system for your property.
Irrigation System Installation
As a longstanding partner to commercial operations, Complete Landscaping Service knows the importance of minimizing disruptions while we work. When we install a commercial irrigation system, our team will arrive on time and work quickly, respecting your property and your time. We will perform all work in accordance with local building codes and best practices for water conservation.
Once we've completed the job, we will coordinate with your team to ensure that all relevant staff members are trained on proper system operation. We will also put together a preventative maintenance schedule that ensures your system stays working its best for years to come.
Irrigation Service & Maintenance
A well-designed commercial irrigation system will require little regular maintenance. However, our team should be present for the seasonal start-up and shut-down to prevent damage due to frozen pipes and other issues. This also gives us the opportunity to complete a general inspection and ensure that everything is working as it should.
During the season, there are a few issues that merit immediate service. If your lawn or garden doesn't appear to be getting the water it needs to thrive, call our team to arrange an adjustment. Other things to look out for include:
Leaks around the sprinkler heads and valves
Low water pressure or unreliable performance
Wet patches on your lawn
A sudden spike in your water bills with no other explanation
If you notice any of these issues or have general concerns about the performance of your irrigation system, call Complete Landscaping Service to arrange a consultation. We'll send a qualified technician who can diagnose the issue and recommend corrective action.
Why Complete Landscaping Service?
As our name implies, we specialize in comprehensive landscaping services for commercial operations. We can provide everything you need to create an attractive exterior space and keep it healthy and looking great for years to come. Our clients include businesses ranging from small retail storefronts to large operations such as apartment complexes, golf courses and parks.
We offer fair pricing for quality work and a commitment to upholding high environmental standards. Based in Bowie, Maryland, we can provide service and support for customers throughout the Metro D.C. and Northern Virginia areas. To learn more about our commercial lawn and landscaping irrigation services, or to request a quote, contact our office by phone, email or using the form below.