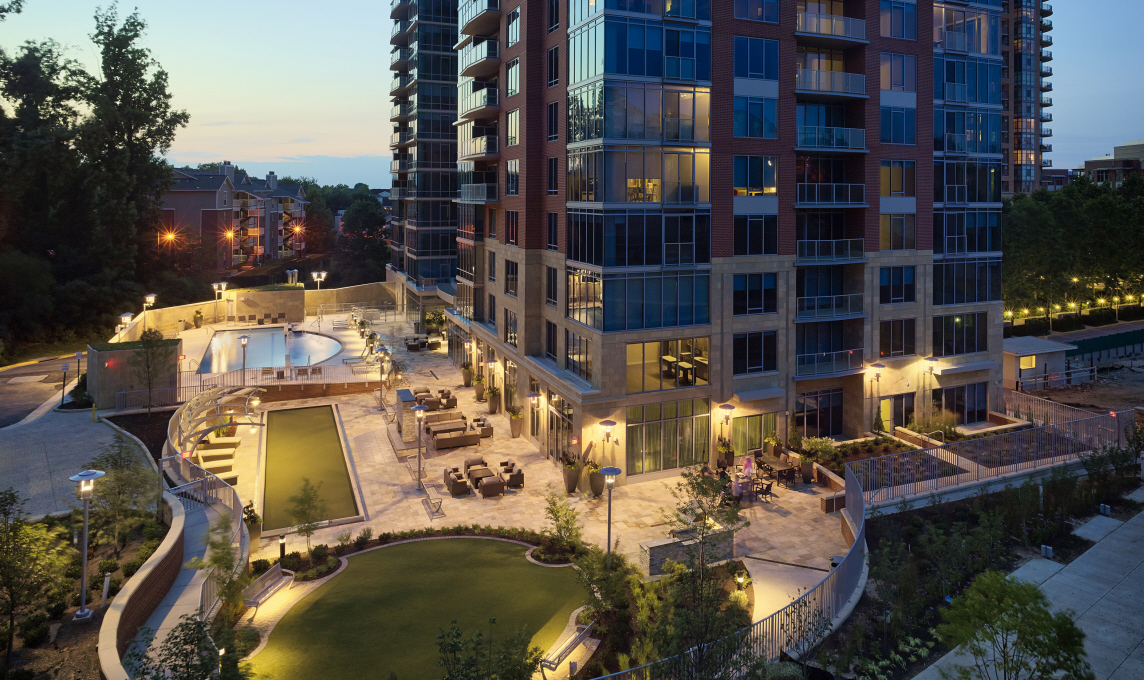 Commercial Outdoor Lighting
Illuminating your landscape with commercial outdoor lighting increases property visibility, value, curb appeal, and safety.  Even the most budget-conscious owners and managers can benefit from adding well-placed landscape accent lighting throughout their properties.
Commercial outdoor lighting is different than standard commercial lighting.  Outdoor lighting runs on low voltage or solar and can be highly energy-efficient, while commercial lighting is typically operated on high voltage.  Complete's commercial lighting professionals install energy-efficient LED fixtures along walking paths, at building entrances, and showcase unique architectural elements and specimen trees.  Automatic timers and solar controls reduce energy costs while guaranteeing maximum lighting benefits.  This seemingly small change can improve the visibility of your business after the sun has set and can help bring customers in the door. Commercial lighting design gets your property noticed and allows the landscape to be showcased – even after dark.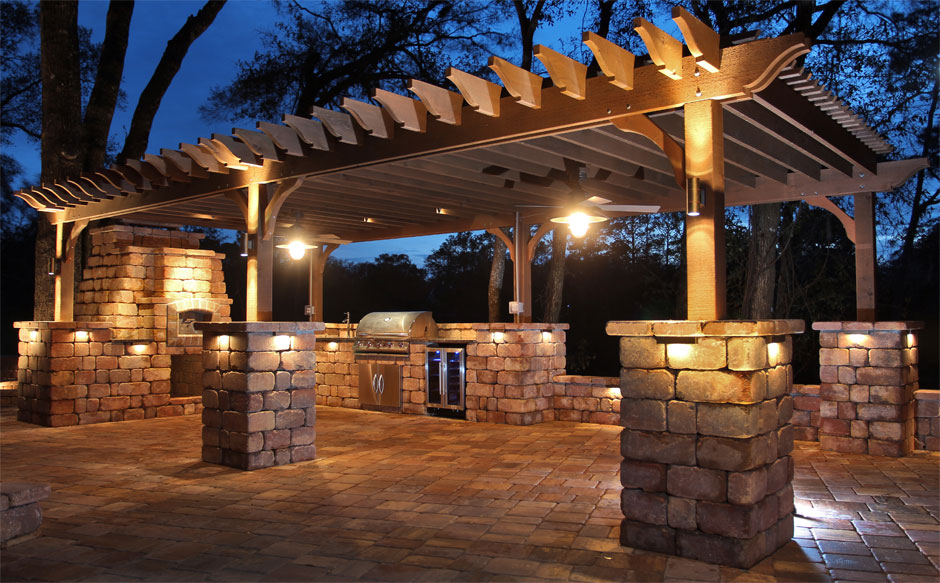 Commercial Lighting Benefits
Using commercial outdoor lighting throughout your commercial property will deliver several benefits. A well-planned and placed lighting design creates more welcoming spaces that customers and visitors are likely to use time and again.
Safety
Safety in a commercial property is important to residents, tenants, and visitors.  Low voltage commercial landscape lighting can illuminate hazardous areas such as steps and paths, making them easier to navigate in the dark.  Lighting can also brighten building entrances, alcoves, and breezeways.  Coupling lighting with timers or motion sensors can make sure lights are on during optimum hours of the evening, but not running all night long.
Aesthetics
Commercial lighting can be used to accentuate the beauty and functionality of a property after dark.  Using wall washers or uplights can showcase monument signage and architecture.  Downlighting can be used to illuminate amenity spaces and extend their use into the evening hours.  Fountain lighting can illuminate unique water features, making them more visible.
Commercial Outdoor Lighting Options
In-ground Accent Lights
Downlights
Path & Spread Lights
Wall Washers
Fountain & Underwater Lights
Spot Lights & Bollards