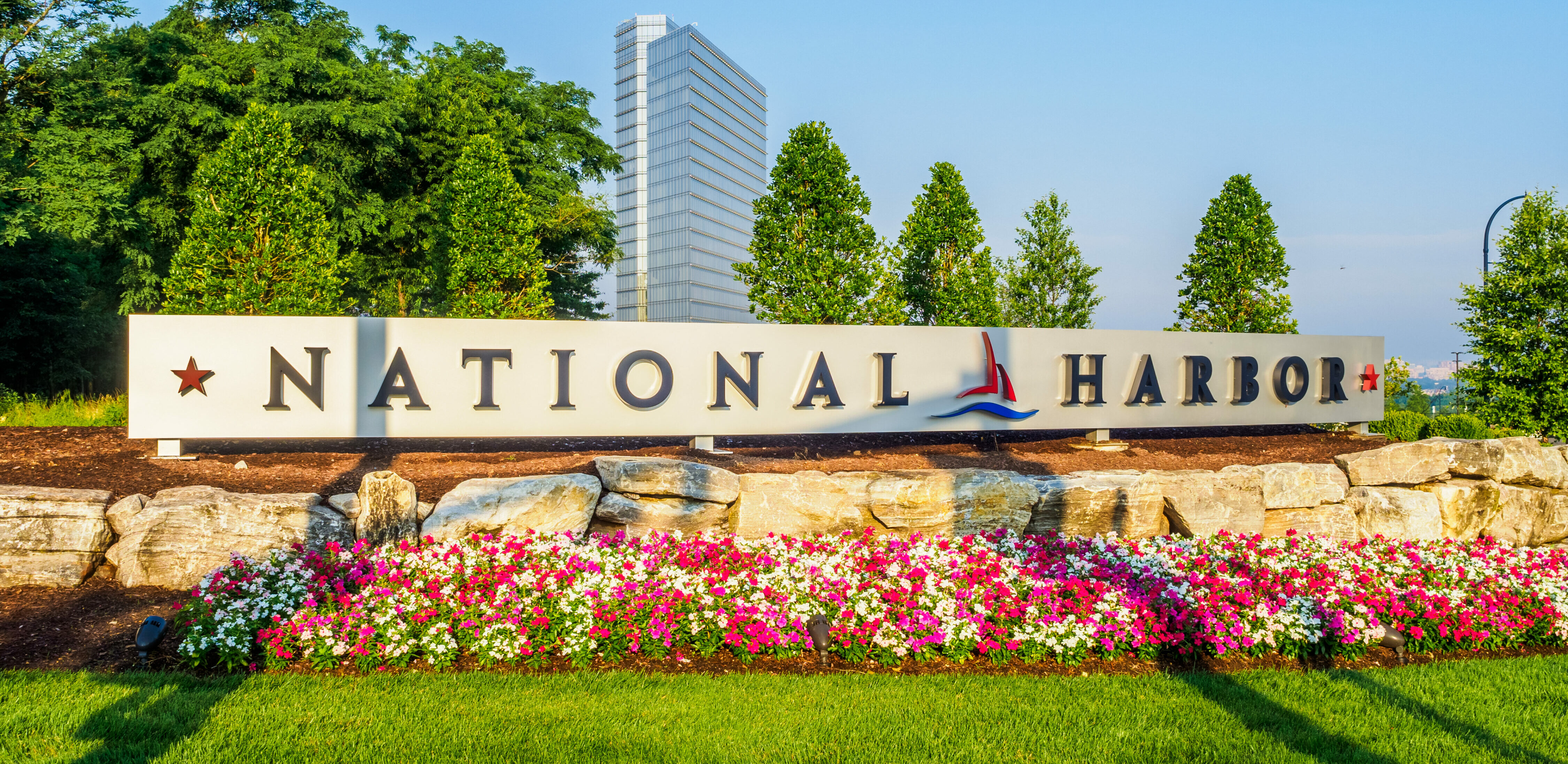 Commercial Landscaping in Maryland
Commercial Lawn Care, Mowing, Irrigation, and More
Complete Landscaping provides a wide range of commercial landscaping services for clients in Maryland and throughout the DMV. We are located in Bowie, which makes us ideally positioned to provide commercial landscaping services and support for businesses throughout the state.
Whether you're planning a new office building in downtown Baltimore or are looking for cost-effective commercial retail in Oxon Hill, MD, we have a solution to meet your needs. You want only the best care for your property—as a longstanding local business, we can provide the personalized attention you deserve with the staffing and resources of a franchise or national chain.

Maryland Commercial Landscaping Services
The Equipment and Expertise to Handle Any Project
As our name implies, Complete Landscaping has the expertise and equipment to take on nearly any commercial landscaping project in Maryland. Our services include the following:
Commercial Landscape Maintenance
We offer a variety of commercial landscaping maintenance options to fit what's best for your Maryland property and your budget. Our team is available for enhanced landscaping services such as new plantings or tree removal or for multi-year grounds management contracts that include weed and pest control.
Commercial Landscape Design & Construction
Design an attractive and functional green space, water feature, hardscape, or more. Our team can oversee all aspects of a commercial landscape design project in Maryland, from the initial conceptual drawings to sourcing plants and materials and managing the installation on your business property.
Commercial Irrigation Systems
Irrigation is essential to ensuring the health of your business property's lawn and garden year-round. We can install, maintain, and repair commercial irrigation systems for Maryland businesses, either as part of a larger project or in an existing outdoor space.
Commercial Snow Removal
Our state's unpredictable winter weather can mean sudden winter storms that put your Maryland business at risk. Complete Landscaping's fleet of snow plows is available to provide fast, efficient snow removal throughout Maryland, keeping your commercial property safe!
Commercial Flower Planting
Seasonal flowers enhance commercial properties such as office buildings, storefronts and more. Complete Landscaping can help you select the best flowers for your property in Maryland and assist with seasonal planting and ongoing maintenance.
Our Commercial Landscaping Services
Who Do We Serve?
Education institutions
Government buildings
Religious institutions
Work With Complete Landscaping
Maryland's Leading Commercial Landscaping Provider
From homeowners' associations and multi-unit rental properties to offices, schools, and government buildings, we provide hassle-free and high-quality commercial landscaping services in Maryland. Commercial landscaping is our area of expertise. Let us provide your business with the right resources. Our team of commercial landscapers are available to listen to your pain points and provide you with solutions to take care of any job, big or small.