Landscaping Services For Properties in Maryland, Virginia, and D.C.
Our Commercial Landscape Service Areas
Serving Businesses in Northern Virginia, Maryland, and Washington, DC
Complete Landscaping Service has been providing high-quality, affordable commercial landscaping services in Northern Virginia, Maryland, and Washington, DC, for more than four decades.
Our experience and thorough understanding of the region's unique landscaping needs make us the best commercial landscaper of choice for apartment communities, businesses, homeowner's associations, schools, hospitals, and other institutions in the DC metro area. Let us know what you need, and we will find the right commercial landscaping services for your business.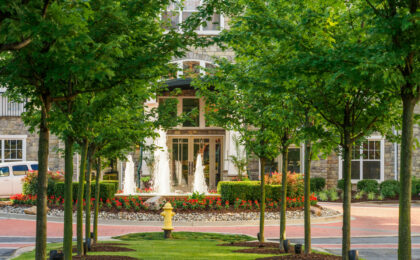 Northern Virginia
From rolling farmland to suburban communities, our commercial landscaping services are designed to serve businesses and commercial properties throughout Northern Virginia.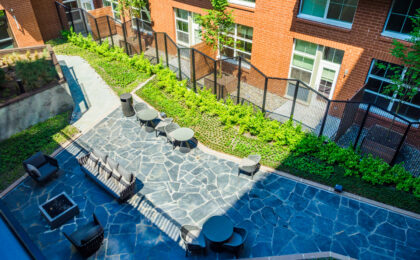 Maryland
Our commercial landscaping services in Maryland will meet your needs whether you are a business in downtown Baltimore or manage a commercial property in the rural Eastern Shore.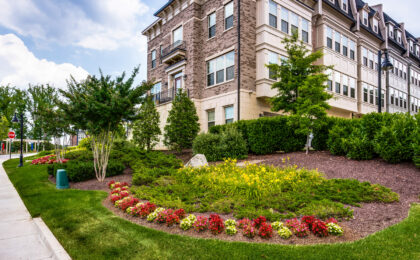 Washington, DC
From new construction in the District to business properties inside the Beltway, we have commercial landscaping solutions for Washington, DC's urban spaces.
Your Local Commercial Landscaping Provider
Complete Landscaping Serves Northern Virginia, Maryland, and Washington, DC
We are proud to bring our commercial landscaping services to your business or organization within our service area. From commercial landscape design and construction to snow and ice removal, seasonal flower plantings, and irrigation services, Complete Landscaping is your total commercial landscaping solutions provider. Reach out to our team to request a quote and start the conversation about enhancing the beauty and function of your commercial property.