4 Steps For Designing The Best Hospital Landscape
While there are no set rules when designing a landscape for hospitals, rehabilitation centers, or urgent cares, worthy goals include promoting a sense of calm, peace, tranquility and even good cheer. 
Healthcare workers spend the majority of their day indoors. So, making the most of those precious moments outdoors and taking the time to breathe in the refreshing air and gazing upon a beautifully designed garden helps to recharge their batteries. Having a landscape that is designed and built to heal is an essential element needed for the healthcare heroes who do such amazing work for our communities. 
For patients in hospitals, having views to the outside world, and even places to gather in the landscape, can be a huge benefit in aiding the healing process. Establishing beautiful views, wherever possible, throughout the property with lush foliage and flowering plants helps to provide a sense of peace and comfort. 
Shaping the hospital landscape to achieve a successful end result can be made easier by following four mindful steps. So now, Here are our four best tips for designing landscapes for health care facilities that will make the property welcoming and inviting for patients, visitors, and staff.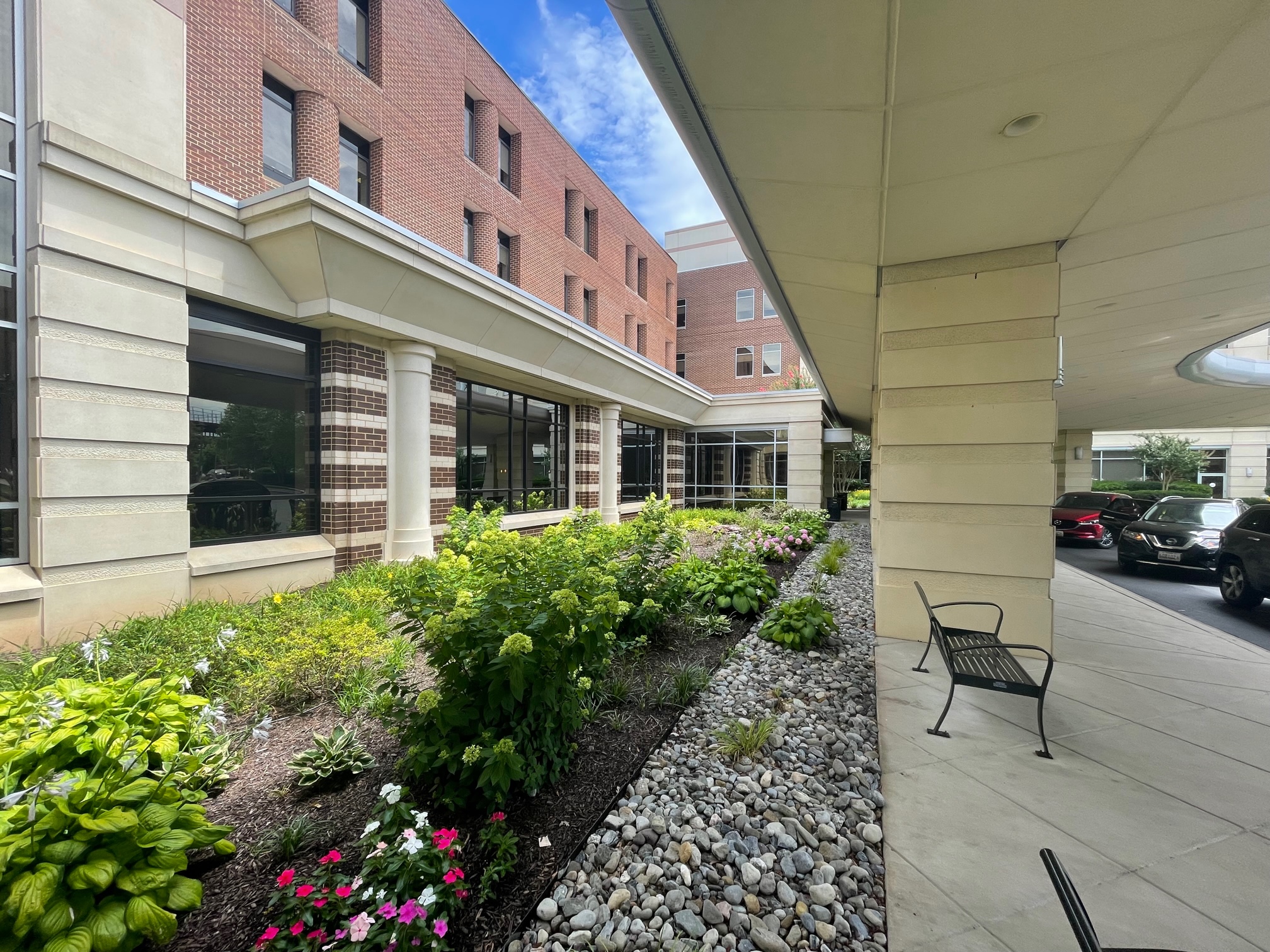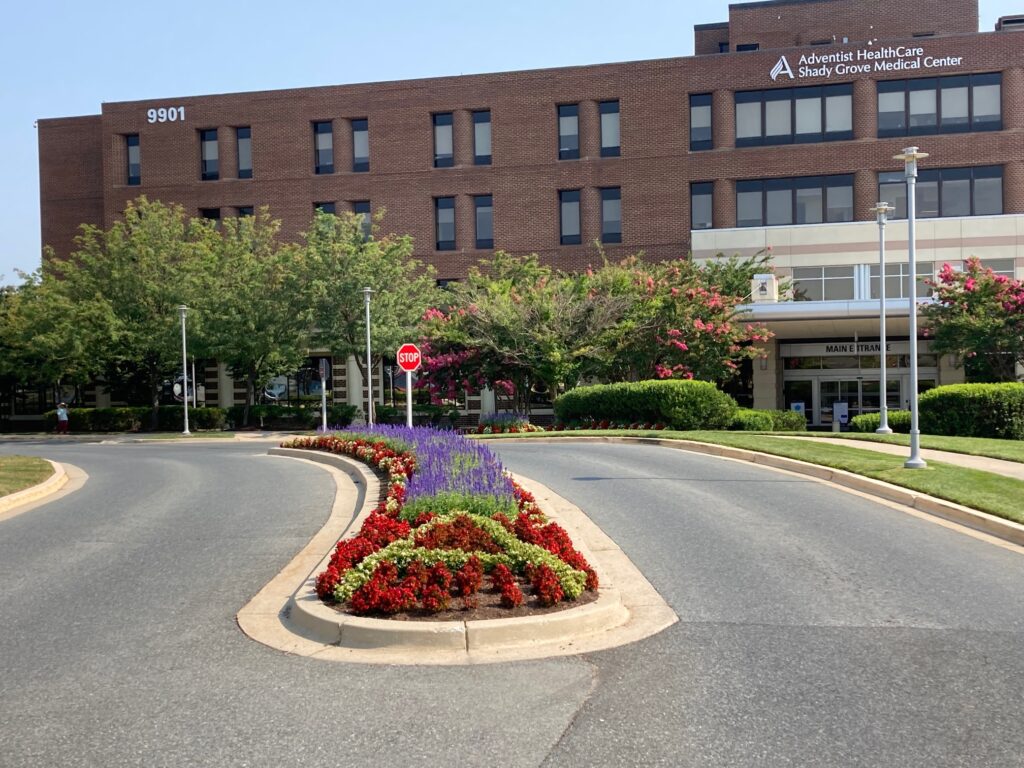 Step 1: 
Creating A Sound Landscape Design
Almost all good things we create start off with the end result in mind. What do we want to accomplish? How will we accomplish it? Why are we doing it and who will benefit? When thinking about landscape designing for a hospital we'll want to pay first attention to the patterns of flow through the property. Vehicular ingress and egress, drop off and pick up points, signage, sidewalks, and pathways leading from place to place are crucial patterns.
Due to this, you have to consider if gathering spaces are appropriate and where best to locate them. Will there be opportunity to preserve and enhance natural areas and buffers within the grounds or at property boundaries? The list goes on, but understanding the end result desired and partnering with a landscape architect or designer with experience in hospital landscape design is the first step toward success.
Step 2: 
Selecting The Right Plants For Your Hospital Landscape
Once you settle on landscape design it's time to pick the plants and make material selections that will best suit the overall goal. Knowing your climate zone and selecting plants that are tolerable and ideally will thrive in your landscape is essential. Selecting native plants when possible is a great way to ensure that the hospital landscape will survive most weather and climate conditions. Choosing plants with interest like fragrant plants and flowers can add enormously to the outdoor experience. Flower beds are also a great way to optimize your space and spread color throughout the landscape. The landscape can be beautiful all year by selecting trees and shrubs that will provide four seasons of color and interest will ensure beauty throughout the year.
Step 3: 
Incorporating Must Have Hardscape Elements For A Healing Hospital Landscape
Incorporating hardscape elements like statues, water features, or colorful paving will add to the restorative design for visitors. Statues and artwork can be a great way to involve other parts of the community in the design process. This allows for a really unique feel and points of interest to sprout throughout the landscape. 
The sound of trickling water is peaceful and serene making water features a must have for a hospital landscape that heals. Watching water flow gives the body and mind a sense of peace and flow. Fountains and ponds are a great way to achieve this.

Pavement can also be a unique way to add color or differentiation throughout the property. Yet, it is important to be mindful that whatever design is being installed is accessible to all. Having accessible gardens that can accommodate wheelchairs is a high value for patients and visitors.

Incorporate safety features in common areas such as lighting, seating, and handrails. It is important that vulnerable visitors feel safe within the hospital landscape. 

Lighting brings visibility and can also help to illuminate special features. 

Seating allows for visitors to have a place to rest and enjoy the serenity and peacefulness of the garden-scape. 

Handrails will help with accessibility and give clear guidelines of where visitors can move through the landscape.
Step 4: 
Installing Commercial Landscape That Will Actually Last
Now that your landscape design and material selection is completed you are ready for the most exciting part of the journey, bringing it all to life. A goal may be to seek a synergy between what is required indoors, in service of others, when running a successful hospital complex, urgent care facility, or nursing home, and those objectives of building the landscape that will complement the overall mission. Even with the best landscape design in place, and top grade plants and materials procured, it's the installation where the rubber meets the road. It largely will determine whether you have an outcome you can be proud of and can look forward to having a living landscape that will serve the end goal of bringing comfort, joy, inspiration, and respite to the many people who will pass through it for generations to come.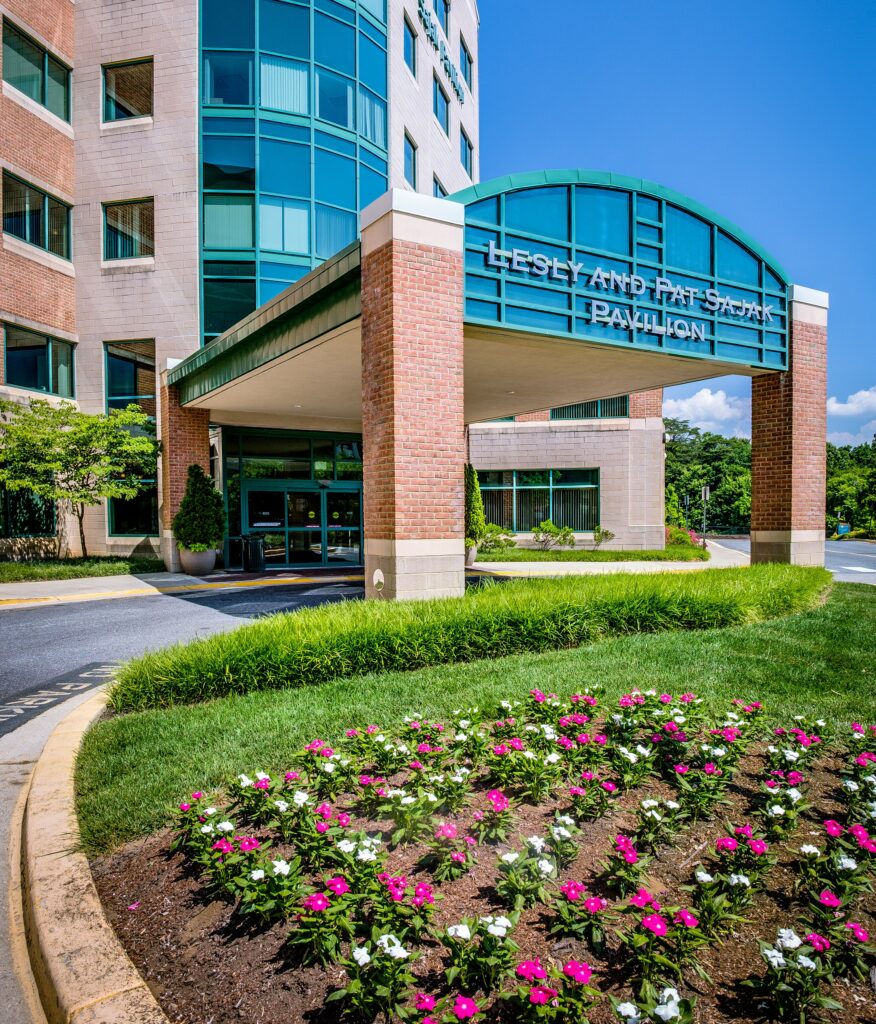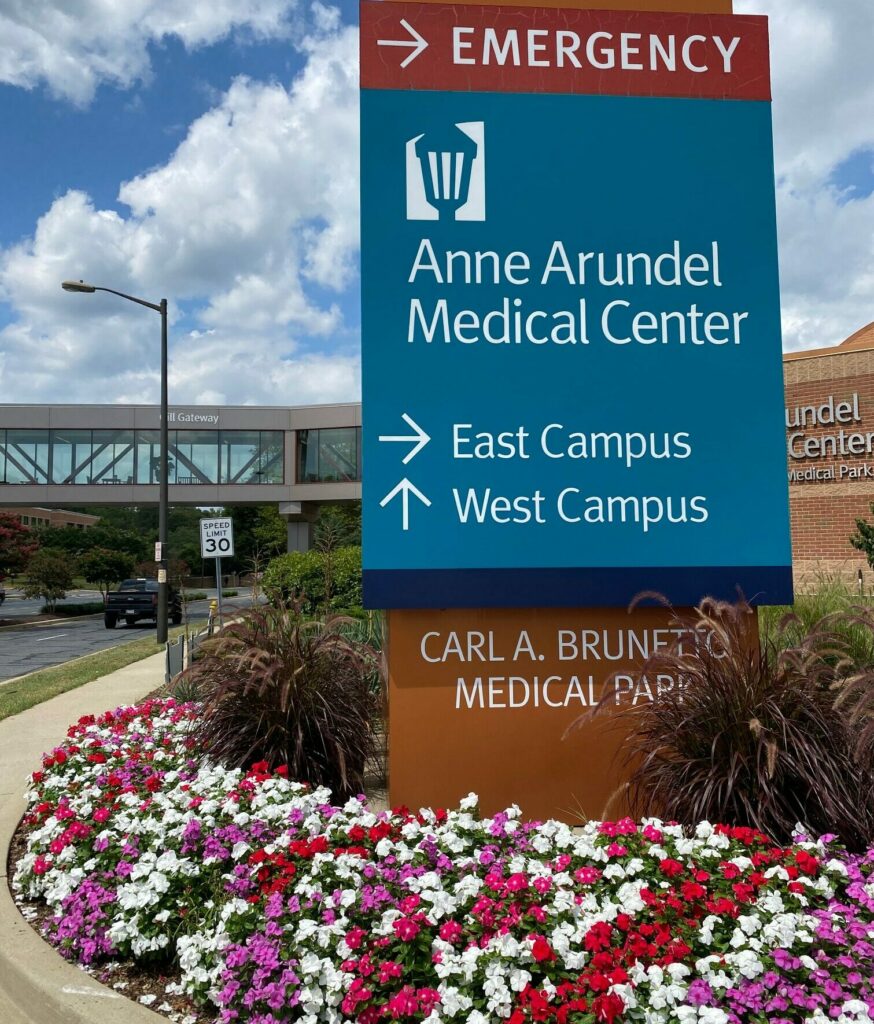 Complete Landscaping Service: Designing and Maintaining Hospital Landscapes in Northern Virginia, Washington DC, and Maryland
At Complete Landscaping Service we have been designing, installing, and maintaining landscapes at hospitals for over 30 years. Contact our team of professionals today to see how we can help you design a landscape that heals. Our design, installation, and maintenance teams are eager to work with you. 
If you aren't already part of our Complete Family, we would love to add you to our family tree!
Request a consultation
online to meet with us in person! Call us at
1-800-383-0440
!
We can't wait to hear from you!