Best Annual Flowers to Use for Commercial Landscapes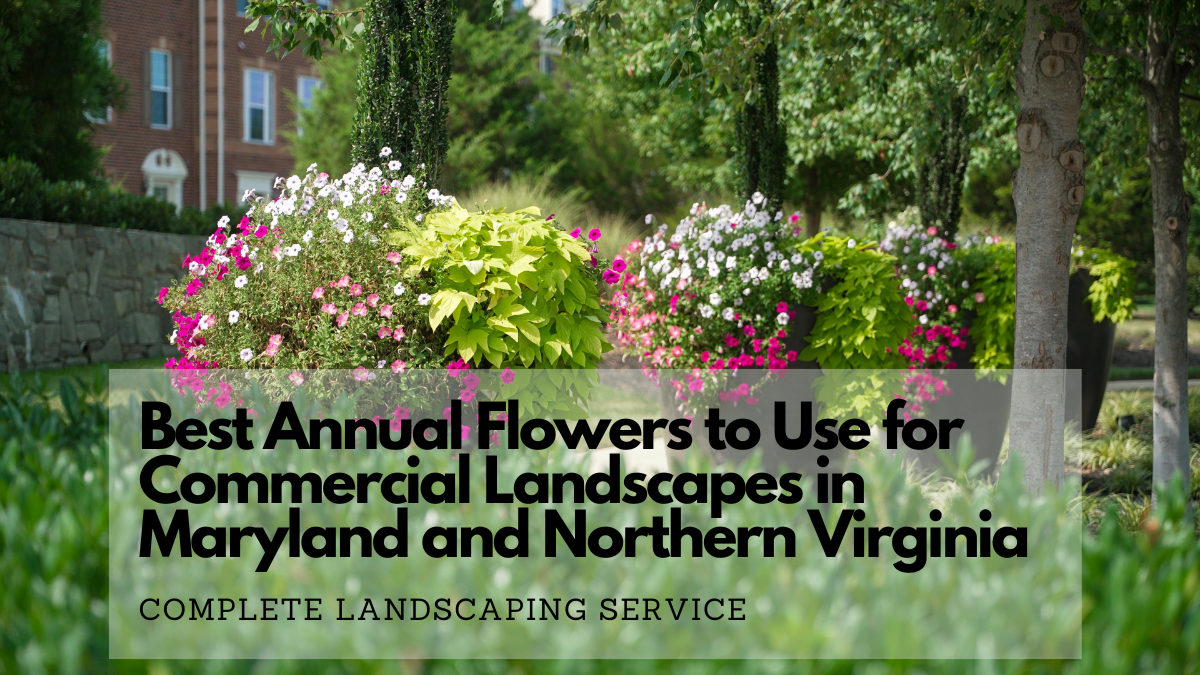 Calling Commercial Property Managers- Choosing the Best Annual Flowers for Your Property
Hot, humid, summers mean warm season annuals this spring! As a commercial property manager you will want the run of popular plant choices that will not only add vibrancy to your property but can also tolerate the heat. That's why we picked some of the best annual flowers to plant in your commercial landscape this spring! But first, we want to be transparent with you about why we think you should include annual flowers AND perennials at your property this season. 
Annuals Vs. Perennials
Each year there is the great debate about annuals vs. perennials. For commercial properties, annuals will give the property the biggest wow factor. The best annuals to plant are the ones that will make your property stand out with their vivid and vibrant colors.
Commercial properties need high visibility color when it comes to signage, planters or containers, especially near the entrances or courtyards. Annuals are meant to be showpieces, and this means they are often a place to splurge. 
While perennials come back year after year, they don't pack the same punch of color as annuals do. To save on budget costs, perennials can still make an impact in lower visibility areas. Including both on your commercial property is a great way to still have a high impact in specific visible areas, while also keeping that seasonal color all year round.
Annuals
Annuals bloom rather quickly and showcase their amazing colors almost immediately. Because of this, if you want to see immediate impact on your commercial property, you should choose to include flower rotations in your request for proposal. However annuals do need more watering and typically need a good amount of sunlight.
Perennials
Perennials take longer to establish themselves in the landscape. It can take up to three years for them to have a solid root system before flowering fully. Perennials can be native and easier to maintain in comparison to annuals.
To achieve a colorful packed landscape that looks good all season long, we recommend having the best of both worlds. Annuals are great for the most valued spots on your property. For example, the places people will see the most and where there tends to be a lot of foot traffic. Perennials are a great way to plan for color that flourishes over time and eventually requires less maintenance. Planting perennial flowers in flower beds around the property will still give you that seasonal color, they just take more time to flourish.
The Complete Team can help you find a balance for your property so that you can have the best of both worlds and forgo the great debate.
Vinca
Vinca is one of the best flowering plants to install in a commercial landscape. It is a low maintenance plant that will beautifully bloom all the way from early summer until the fall. As a commercial landscape company in the Maryland and Northern Virginia area, we enjoy this flowering annual. Vinca annuals love hot and humid weather. Due to this, they are great for commercial properties in this area with our hot and humid summers. Another great quality of the this annual flower is that it is deer and rabbit resistant.
Annual vinca do well when they are in full sun!
---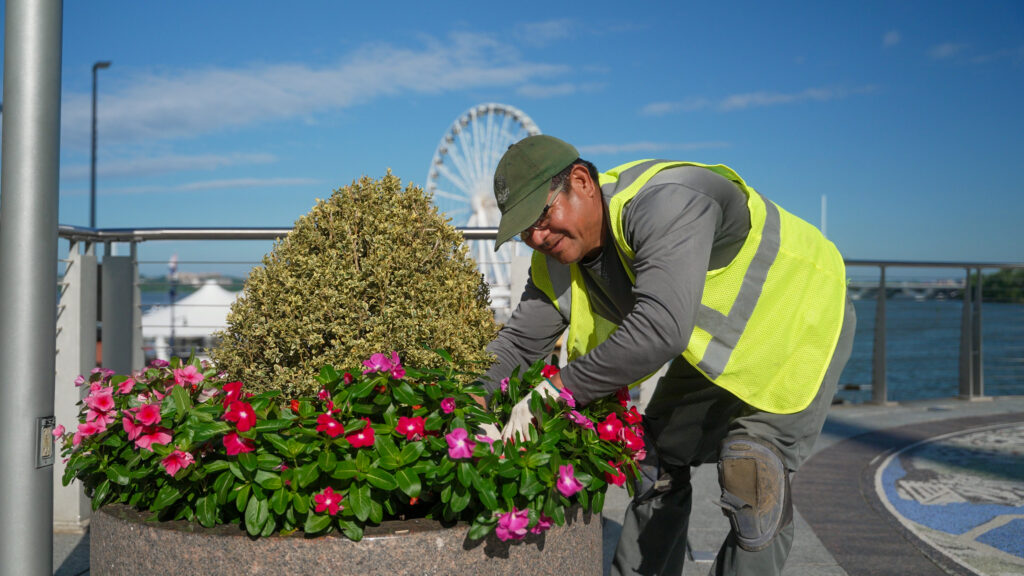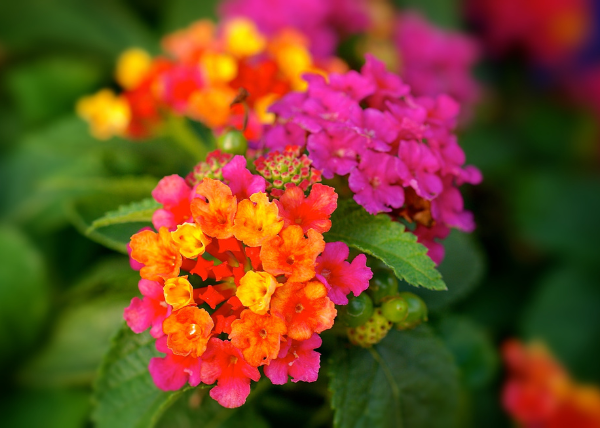 Lantana
The beautiful and low maintenance Lantana is a lovely flowering annual. It is drought tolerant and thrives in full sun. These red, yellow, white, gold, and orange bearing plants have magnificent clusters of color. Lantana is the perfect pop of various colors that will make any entrance feature shine.
Sunpatiens
Sunpatiens are typically grown as annual flowers because of their level of hardiness. Usually, they need to be replaced every spring but can sometimes grow back after a mild winter. They cannot survive any type of freezing weather. These do not need unusual special care and they can perform in most types of weather like full sun or shade and even high temperatures. Sunpatiens can make for a striking and showy color display in summer flower beds.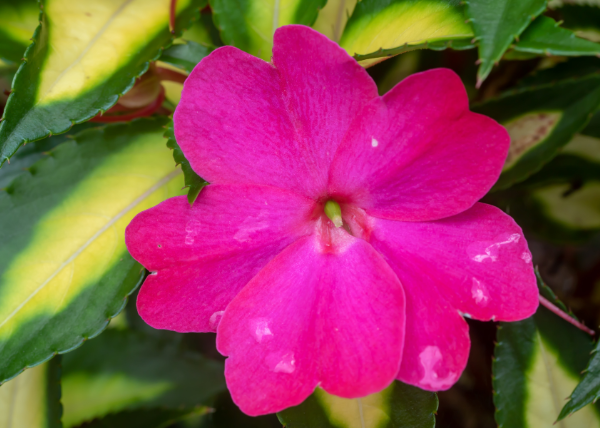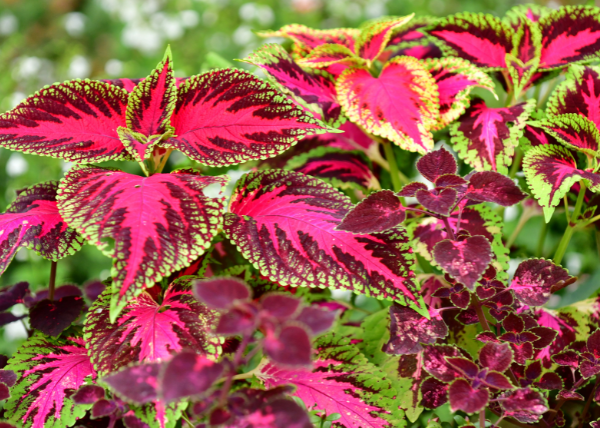 Coleus
This unique in color plant is also considered an annual although it is a perennial plant. Coleus is a tropical plant that thrives in warmer weather. Because of this, it is grown as an annual and usually seen in showy planters. These annual plants can help create dimension in planters and containers.
Sweet Potato Vine
Sweet potato vine is a warm season ornamental annual. It's leaves and cascading vines of foliage allow for a tropical feel. These are most often used as the "spill" in planters and containers. They help to create a lush and full display.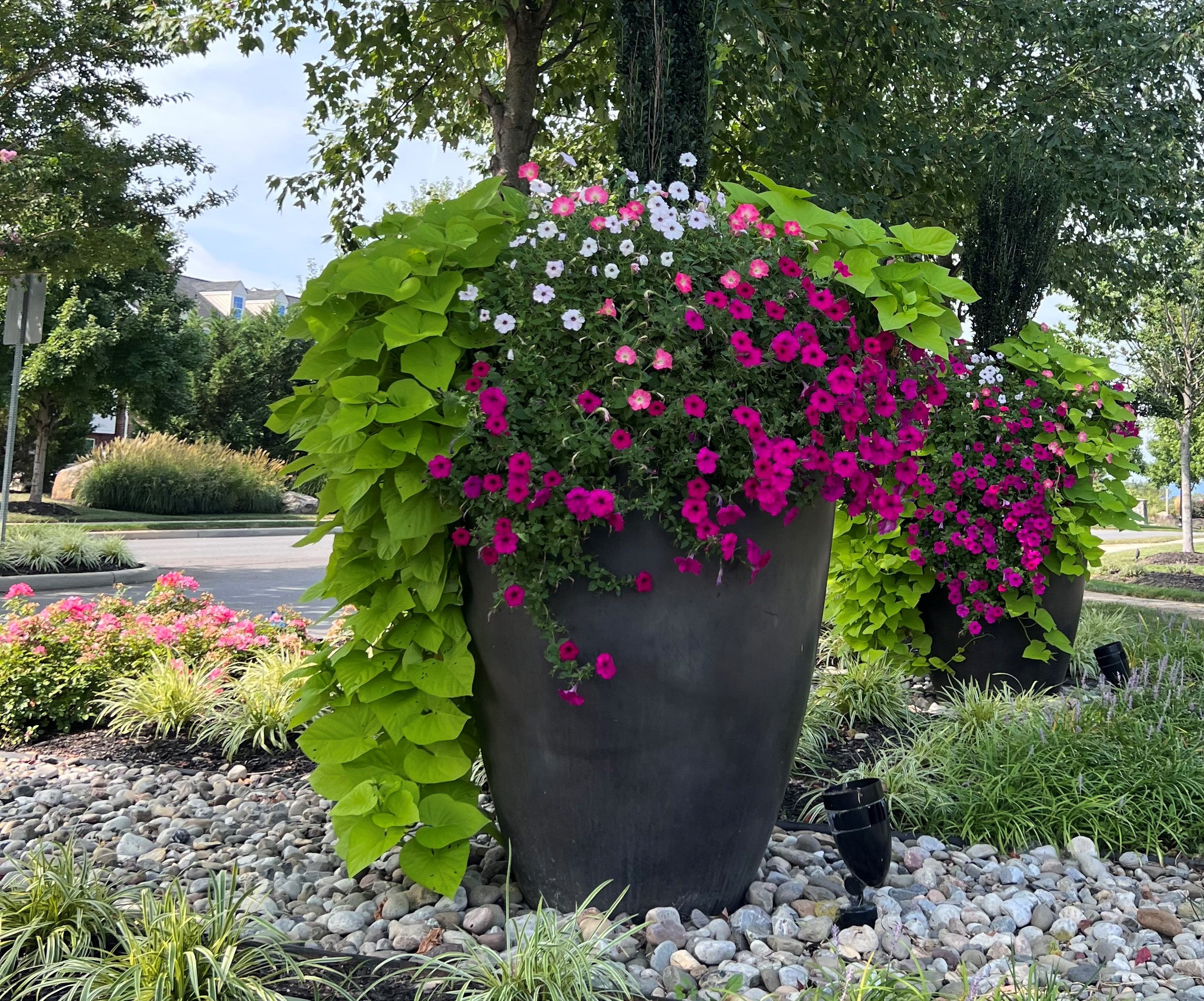 Why You Should Choose These Best Annual Flowers this Spring
Annual and perennial flowers both have different benefits they can add to your property. The instantaneous bright color of annuals is what creates immediate impact for commercial properties. Each of these annual flowers and plants allows for a uniquely vibrant and welcome at your commercial property. Stand out this spring with flower bed and container displays that WOW.
Commercial Landscapers Near Me: Why Commercial Properties Choose Complete Landscaping Service
At Complete Landscaping we have been maintaining local landscapes and doing installations at commercial properties for nearly half a century.
Did you know that we have our own nursery? Patuxent Nursery, located in Bowie Maryland allows for us to provide our clients with the best plant products and pricing. Our account managers and designers will meet with you on site, help develop a custom plan fit to your needs and budget, and eliminate the worry about your property's success!
Complete Landscaping Service provides enhancement services for all types of commercial properties in Maryland, DC, and Northern Virginia.
Complete landscape designers makes it easy. Click here to view more of our services.
Our team is excited to provide you with Green Peace of Mind.
If you aren't already part of our Complete Family, we would love to add you to our family tree!
Talk to one of our experts today! Call us at 1-800-383-0440!
We can't wait to hear from you!