Preventing Stormwater Violations for HOA's in Northern VA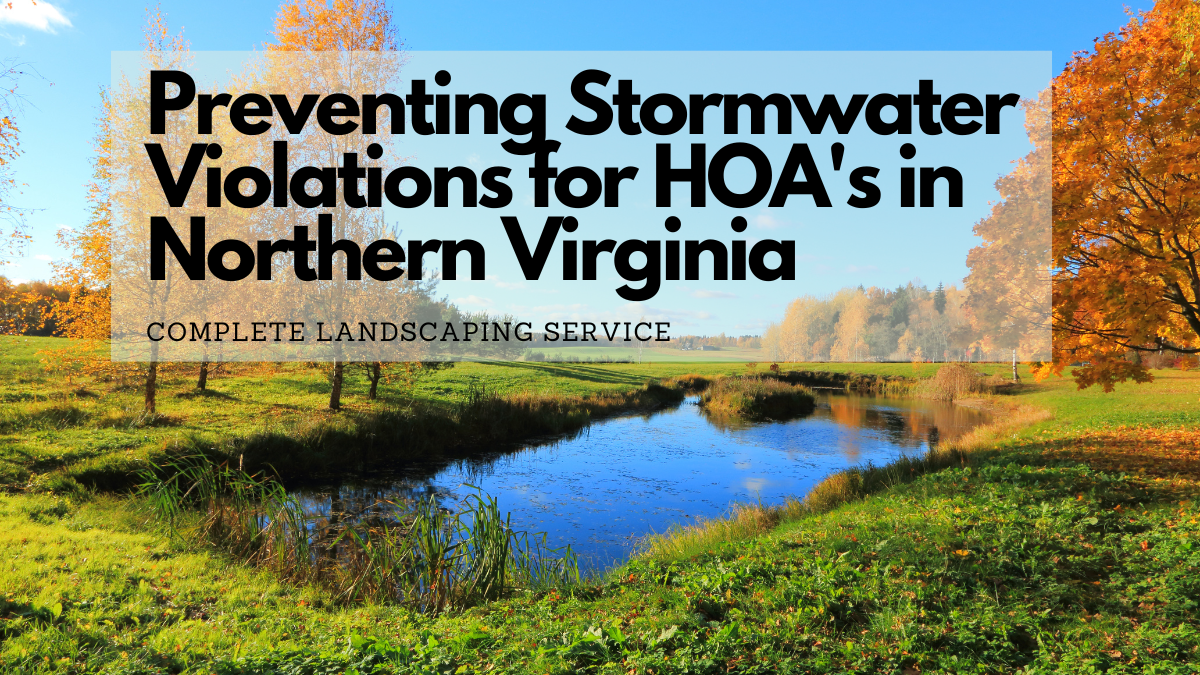 Northern Virginia Homeowner Associations (HOA's) can take several steps to prevent stormwater violations. Implementing a strong stormwater maintenance plan is the first step. 
The Challenges that Stormwater Presents
Land cover largely impacts what happens to rain when it reaches the ground. Rain in a lush and full forest, has the ability to absorb into the soil whereas rain in cities with majority of land cover being non pervious… goes into the runoff. Thus, the importance of stormwater management because it has to go somewhere. 
Why You Should Hire a Commercial Landscape Company to Help Prevent Stormwater Violations
Partnering with a commercial landscape company to develop a comprehensive stormwater management plan ensures that all required regulations and guidelines are being met throughout the year. Conducting regular assessments of stormwater runoff and stormwater management systems ensures compliance with all county rules and regulations. This will help in the prevention of receiving citations from the county. 
Additionally, a commercial landscape company can provide you with regular maintenance services to prevent problems from occurring in the future. They can also suggest ways to improve the overall aesthetics of the pond, such as adding vegetation and water features. With their assistance, you can be rest assured that your stormwater pond is well-maintained and safe.
Scheduling Routine Inspections
Routine inspections are a great way to ensure that a stormwater pond is functioning properly. To avoid receiving a violation from the county, having routine inspections will help identify and address potential issues. For this reason, inspections should include visual and physical assessments of the pond, as well as tests to measure water quality, sediment levels, and other factors. 
By taking these proactive steps, HOA's in Northern Virginia can help protect their communities from stormwater violation notices from the county. 

3 Typical Solutions for Stormwater Maintenance Violation Notices
Solution One: What to Do if You Need to Remove Invasive Plant Material from Your Stormwater Drain
First, to remove invasive plant material from your stormwater drain, the best course of action is identify the type of plant material. Once you know what type of invasive plant you are dealing with, you can research how to best get it removed. This is why counting on your commercial landscape company will pay off. They have the advanced plant knowledge and often receive reports from the surrounding universities on what invasive species are currently common.
Depending on the plant material, hiring a professional will be a must to safely and effectively remove it. Why not count on someone you already trust? 
Solution Two: Retention Pond Cleaning/Erosion Prevention
As rainwater runs off it can collect various pollutants on its way to the retention pond. Thus, regular cleaning of the stormwater pond is essential to maintain proper function. For example, stormwater pond maintenance can include removing debris and sediment, monitoring water levels, and ensuring any vegetation is properly maintained. Cutting back and removing unnecessary plant material will also aid in erosion prevention. 
Solution Three: Why Regrading and Drainage Repairs are Important to HOA's
Undoubtedly, regrading and drainage repairs are important to HOA's because they help protect the integrity of the land and the buildings on it. Regrading helps to ensure that water flows away from the buildings and does not pool around the foundation of the buildings, which can cause structural damage. Flooding in lower level areas can cause property damage, erosion, and other problems. Due to this, drainage repairs help prevent flooding in lower-lying areas and are a must in any stormwater maintenance plan. 
These types of repairs also help to prevent the spread of insects. Insects and other pests can be carrying diseases and brought in by standing water. Choosing to invest in regrading and drainage repairs with a full-service commercial landscape company allows HOA's to protect their properties and the people who live in them.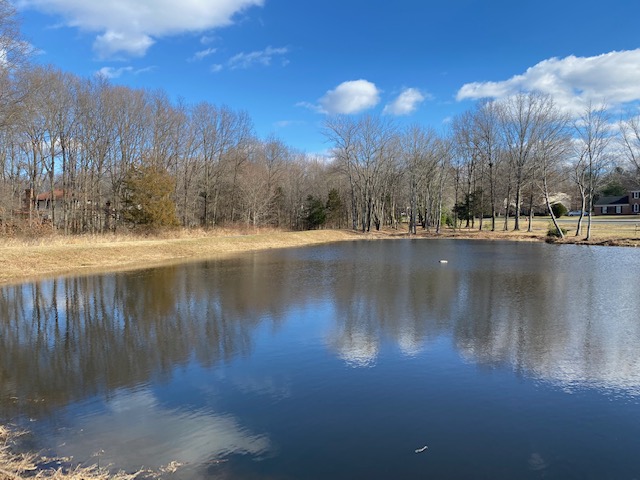 Complete Landscaping Service: Servicing HOA's and Commercial Properties
At Complete Landscaping Service we have been designing, installing, and maintaining HOA's and commercial properties for over 40 years. We can help you create a plan to bring your property into compliance with the county standards. Our team can provide you with advice on how to build a great stormwater retention pond maintenance plan and help prevent stormwater violations! 
If you receive a notice of violation, contact our team of professionals today for recommendations on the most cost effective and efficient solutions for your unique situtation. We want your management company to succeed! We will get the work done quickly and professionally, to keep you looking good.
Our team is excited to provide you with Green Peace of Mind.
If you aren't already part of our Complete Family, we would love to add you to our family tree!
Request a consultation online to meet with us in person! Call us at 1-800-383-0440!
We can't wait to hear from you!