Commercial Landscape Design Services in Maryland, Virginia, and DC
Finding a balance between man's necessities and nature's ever-changing beauty is what commercial landscape design is all about. Complete Landscaping Service's commercial landscape design and master planning department constantly explore new and innovative ways to create landscapes that will not only capture the eye but create multi-seasonal interest perfect for any commercial building, office complex, or housing development. Material and plants are chosen that not only define and enhance spaces, but that give each property a distinctive character. Whether it's one area at a time or a property-wide renovation, we work with you to create designs that stand the test of time but welcome people to enjoy the "livable" outdoor spaces.
Invest in Your Property With a Landscaping Design Service
As a business, the exterior of your property is often the first thing a new customer will see when they visit. Landscaping design planning helps you put your best face forward and turn your property into something that will impress your guests. How do you know when your exterior is due for an upgrade? You can start by asking yourself the following:
Does the property reflect the level of professionalism and excellence we strive for?
Is it consistent with our current branding?
Does it offer everything our customers, residents and employees need?
Are there ways it can be better?
If your property needs a facelift for any reason, Complete Landscaping Service can help. We offer design and master planning for a wide range of commercial operations, including malls and retailers, apartment complexes, parks and golf courses, universities and government facilities, and more. Keep reading to learn more about our services.
What Is Master Planning?
A master plan is a comprehensive document outlining all aspects of a facility's landscaping and hardscaping. This includes its lawn and landscaped areas, irrigation, lighting, water features, walkways, masonry and outdoor structures — and more. A master plan may look far into the future, outlining possible upgrades and expansions as the needs of your business grow. A master plan includes conceptual models and diagrams, but more than that, it lays out a philosophy and a vision for the property.
Effective master planning requires the coordinated efforts of architects, horticulturalists, contractors and other professionals. A master plan will show how these components fit together to achieve a harmonious design. Some things that a master plan will consider include:
The orientation of your building and the elevation and grading of your property
How best to maximize sun exposure and shady spaces to not only make the most of the living space but to get the maximum and most healhty growth from your landscape
A site's soil conditions and climate, and the type of plants and flowers that will thrive in them with the least amount of work
Drainage issues and whether or not an irrigation system should be considered
How people will move through the space and the potential features they will benefit from most
Why Is Master Planning Important?
Master planning is often overlooked in commercial landscaping. While many contractors and business owners will start a project with a clear vision, a master plan provides context and understanding that can reveal potential issues early on, while ensuring that all elements come together in a way that makes sense.
In commercial landscape design, master planning is both a conceptual and a strategic tool. Thorough planning will make a project go smoother, reducing the risk of delays and cost overruns. It can also save you money by identifying ways to cut costs, options for streamlining workflows, and opportunities to buy materials in bulk.
While it's possible to renovate an exterior space without a comprehensive master plan, the best commercial landscape design specialists will always take the time to draw one up before work begins.
Working With Complete Landscaping Service
Complete Landscaping Service is a leading provider of commercial landscape design planning for businesses throughout the Metro D.C. and Northern Virginia areas. Since 1979, we have been helping our clients create attractive and functional exterior spaces. Our expertise spans landscaping, hardscaping, lighting, irrigation, and more, making us uniquely qualified to create visionary, transformative master plans.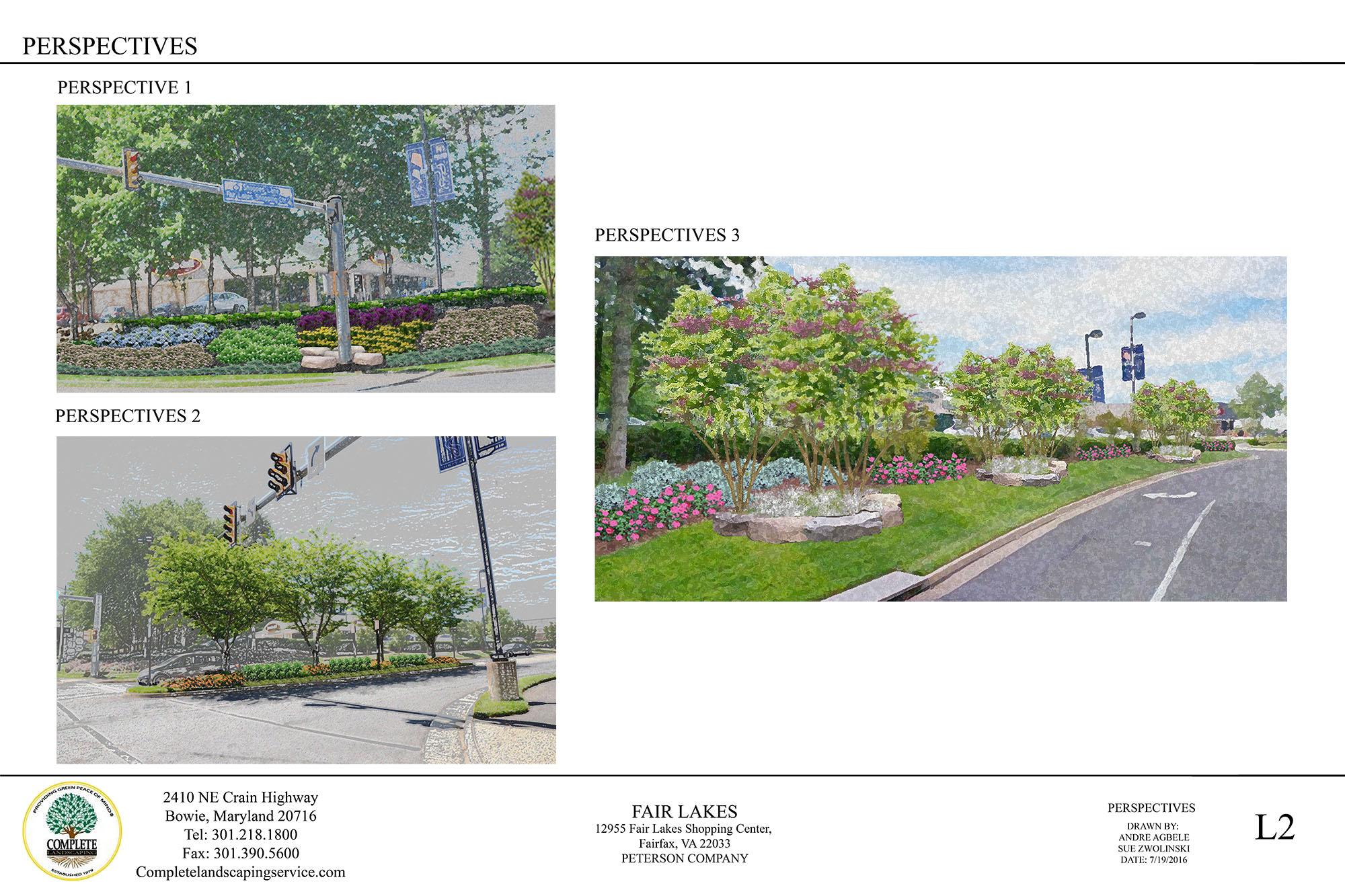 Our Commercial Landscape Design Services Include: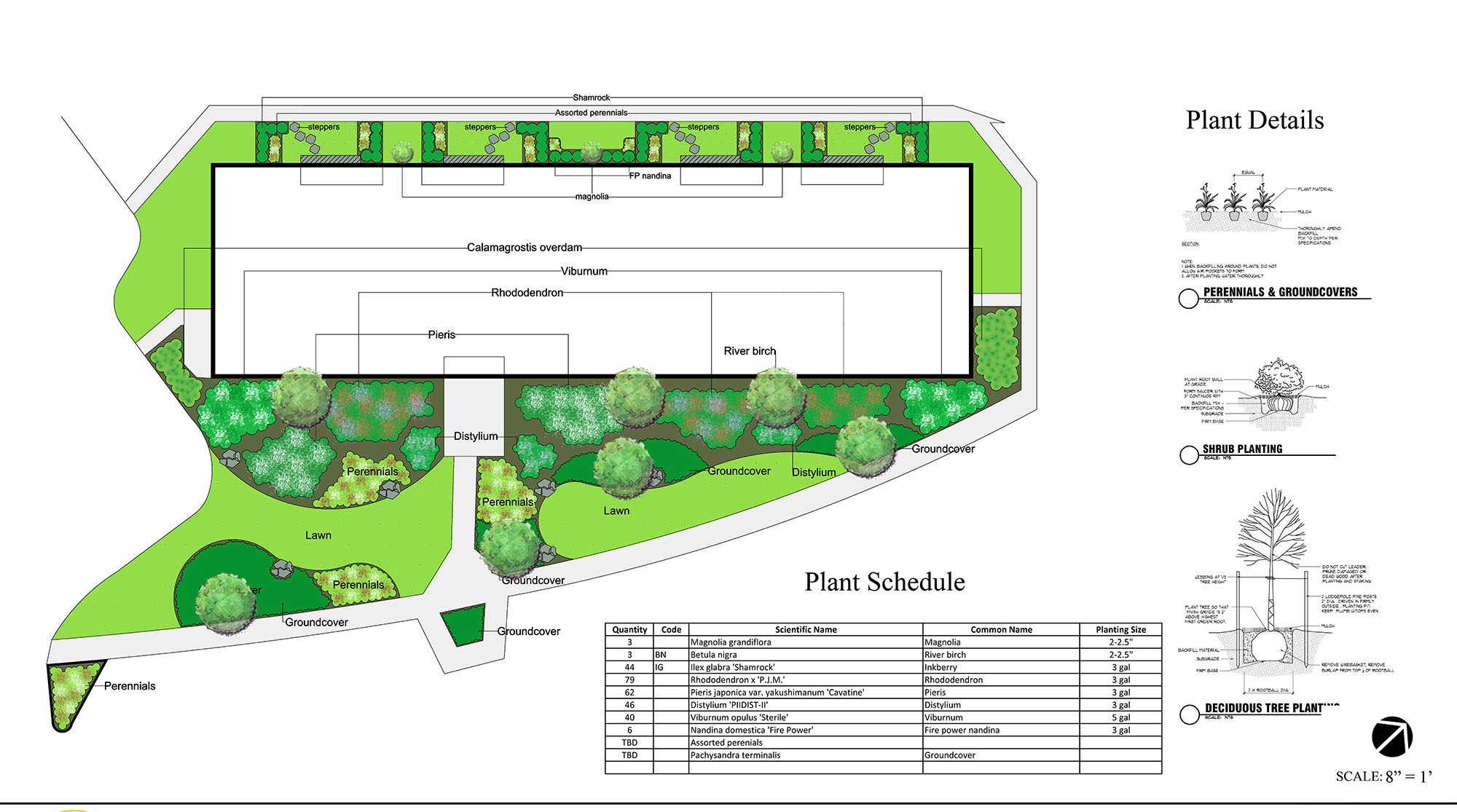 Benefits of Professional Commercial Landscape Design and Masterplanning Services?
Commercial landscape design and masterplanning services help property owners and developers deliver the appropriate message about their business and increase the level of engagement with prospects and customers. A well-executed design attracts more people to an establishment by making the property more inviting. From a practical perspective, intelligent landscape planning can conserve water, which will reduce your operating costs and boost your organization's bottom line.
Most importantly, commercial landscape design professionals get to know your property and make customized recommendations to suit your specific needs. We choose the hardiest plants that provide the longest seasons of interest. We assess your property for missing amenity space opportunities and select only the highest quality commercial grade furnishings and fixtures. We solve your drainage and erosion issues and we evaluate the existing landscape for overall health and aesthetics and put all of that together into one well thought out landscape design proposal.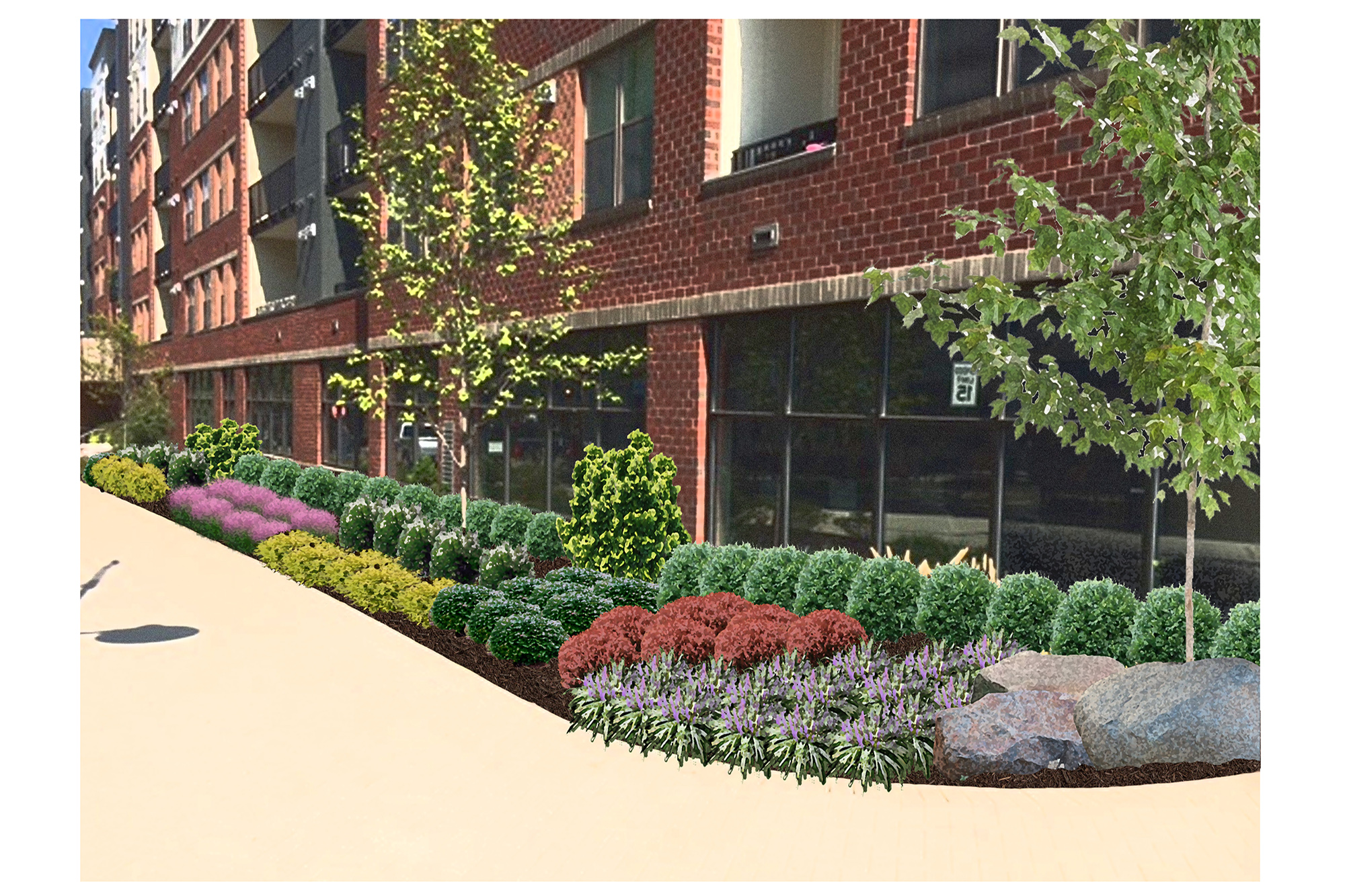 Complete Landscaping Service Provides the Best Commercial Landscape Design Services
Complete Landscaping Service is a locally operated and family-owned commercial landscaping company serving Maryland, DC, and Northern Virginia.
Interested in getting more information about our Commercial Landscape Design & Master Plan Services?