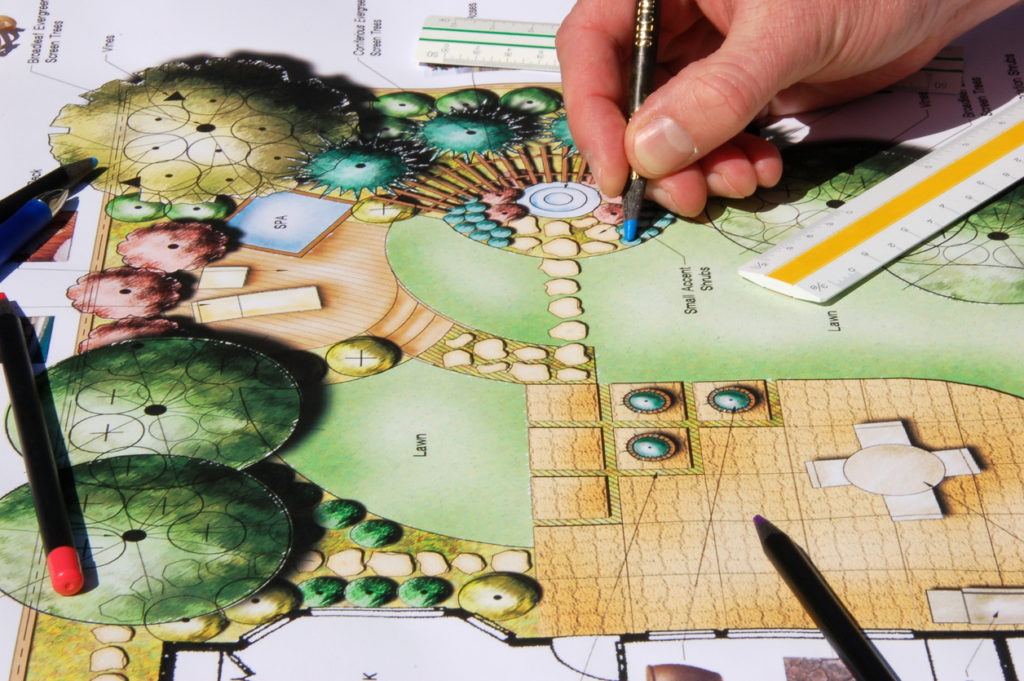 Landscape Design
Creating outdoor spaces that wow the eye
Conceptual Drawings
Every great property begins with a strong concept. When it comes to landscaping, conceptual drawings are one of the first steps in bringing your creative landscape vision to life. They provide a way of seeing for yourself what a project will look like and workshopping ideas that will help you make the best use of your space.
For your next corporate landscaping project, partner with a team that will provide detailed conceptual drawings early on in the design process. Complete Landscaping Service offers comprehensive project management for any commercial landscaping job. Call us first and let our team put together a set of conceptual drawings that will clearly articulate a shared vision for the renovation or build.
What Is a Conceptual Drawing?
Conceptual drawings are freehand sketches that outline the designer's vision for a landscaping project. They are usually the first step in the design process, and one that comes out of extended consultations with the property owner as well as an on-site visit.
Conceptual drawings typically lack the detail and dimensions of a more formal blueprint. Instead, they are a way of testing out a concept, identifying potential problems and communicating the overall aesthetic of the plan.
What Are the Benefits of Conceptual Drawings?
Conceptual drawings are a fast and informal way of bringing ideas to life. They give the designer, the property owner and other stakeholders an opportunity to revise their vision early on and make changes that would be more costly to incorporate later in a project.
Ultimately, conceptual drawings lead to stronger projects with a clearer vision and greater input from all parties. They allow landscaping construction work to proceed with transparency, reducing risks and potentially streamlining the installation process by identifying concerns sooner.
Our Conceptual Drawing Services

The main drawback to conceptual drawings — and the main reason why it's critical to partner with an experienced contractor — is that they often fail to account for budgetary, timeline and technical issues. As a result, they can be more aspirational than practical. A conscientious designer will be able to anticipate these issues through an extensive client consultation process and create a sketch that takes into account the realities of the project.
At Complete Landscaping Service, we believe that all successful renovation or design projects are the product of collaboration. We will produce a detailed conceptual drawing based on your input as well as our broader understanding of your budget and goals.
Getting Started
We can provide conceptual drawings for any commercial landscaping project. We have a more than 40-year history of seeing complex jobs through to completion from the initial design to the final installation. Check out our online portfolio to see some of the work we've done for clients in the past.
To request a meeting with one of our team members, please contact our office to speak with a representative directly.
Learn more about our landscape design & master planning services: