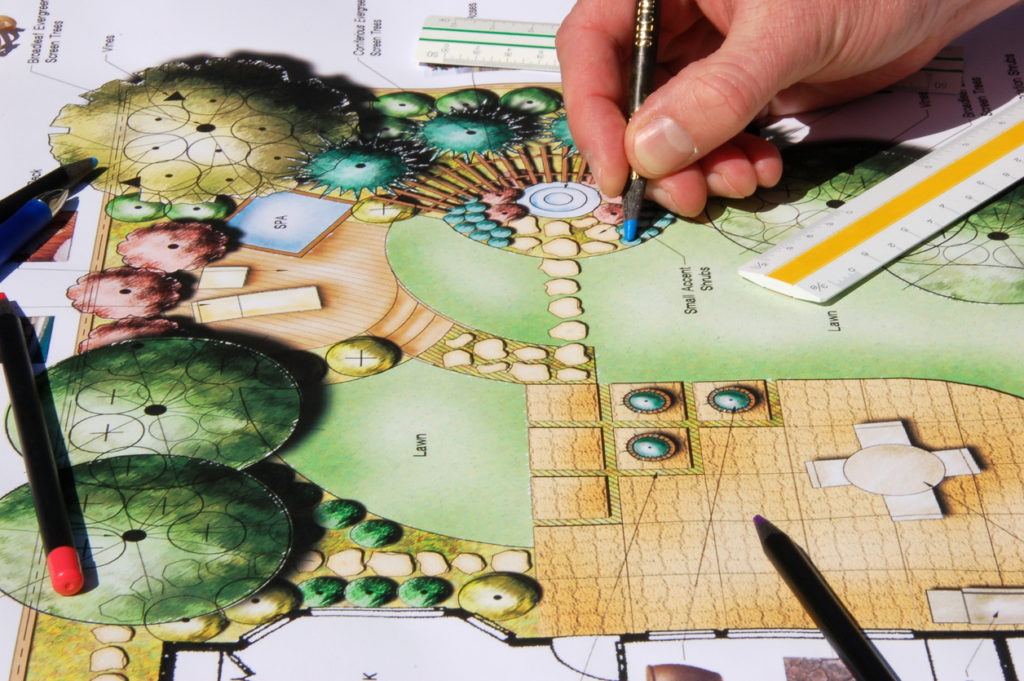 Landscape Design
Creating outdoor spaces that wow the eye
Initial Consultation
At Complete Landscaping Service, every project begins with an initial consultation. This one-on-one meeting gives our team an opportunity to get to know your business and your landscaping goals. We will visit your property and review the possibilities for improving it, and provide you with a realistic assessment of what the work will cost and how long it will take.
Your initial consultation is the first step in putting together a detailed estimate and beginning work. The best part is, it's free. We are happy to meet with commercial clients throughout the DC Metro area and begin a relationship based on honesty, excellence and customer service.
What Does an Initial Consultation Involve?

An initial consultation is a way of getting to know you better. It's an opportunity for us to learn about your project and for you to learn about who we are and what we do. We understand that for many of our customers a major landscaping project isn't something they get involved with every day. We will attempt to make the process as transparent and straightforward as possible, walking you through all the steps and answering any questions you have.
What's Next?
After we meet with you and discuss your project, we'll put together a formal proposal for your review, often with a set of conceptual drawings or computer-enhanced photographs. In some cases, we may need to return and conduct a more comprehensive site survey before proceeding.
Once you've signed off on the design, we'll submit a final quote for your approval, order any necessary parts and begin work according to the established schedule. Our team works quickly to minimize disruption to your business, keeping you informed as things progress so there are no unpleasant surprises.
Things to Think About Before You Begin
An initial consultation can involve as little or as much direction from the client as they wish. Often, a customer will have a clear vision for their project, which we will realize with little further input. Other times, the process is more collaborative. Our team would be happy to suggest site improvements based on our years of experience in the DC Metro area.
To get the most out of the consultation process, it's important to come prepared. Some questions you should ask before your meeting include:
What upgrades will your customers or tenants benefit from most?
What features would you like to see incorporated into your property?
What are your branding requirements?
What is your budget and timeline for completion?
It may be helpful to browse our website and learn more about the services we offer. You can also check out our portfolio page to see work we've done for other local businesses, hospitals, educational facilities and other commercial clients. When you're ready to meet, contact our office to book an appointment at your convenience.
Learn more about our landscape design & master planning services: