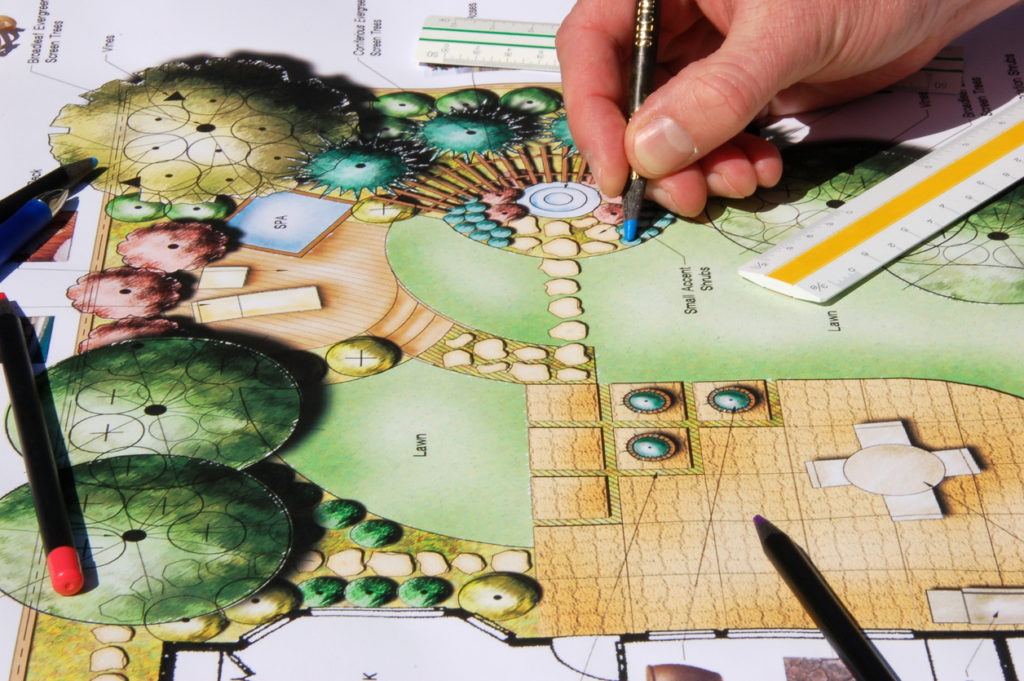 Landscape Design
Creating outdoor spaces that wow the eye
Site Surveys
Site surveys are a crucial step in any landscape construction process. Conducted either as part of an initial consultation or as a separate visit, they provide the opportunity to gather information that will contribute to the direction and success of the project.
Making the most of a commercial property site survey requires specialized equipment as well as a comprehensive understanding of horticulture and landscape design. Complete Landscaping Service uses all available tools — including our more than 40 years of industry expertise — to complete site surveys for every project we take on. Keep reading to learn more.
The Site Surveying Process
There are several goals when completing a site survey. Depending on the nature of your project, our team may look at:
Site layout and dimensions: The fundamental purpose of a site survey is to measure the size of your property and establish how much room we have to work with. This is the first step in creating an accurate conceptual drawing that will guide the project forward.
Topography: The topography of the land affects several things — including drainage, hardscaping, suitability for building and more. During the survey, we may attempt to map the topography of your property and identify any potential issues early on in the design process.
Soil composition: If your project involves planting flowers or shrubs, installing grass pavers or remediating erosion issues, our survey will include testing soil composition, pH, moisture content and other factors. This will help us determine what types of plants will thrive on your property and what additional work is necessary to complete the job.
Other things involved in a site survey may include taking digital photos to use for visualization, noting how much sun exposure is available, and looking at the existing hardscaping and other features of your property. Each project is different, and the goals and nature of the proposed work will determine how extensive a survey is required.
Benefits of Site Surveys
On commercial landscaping jobs where keeping disruption to a minimum is critical to the bottom line, you can't afford last-minute surprises. Site surveys are part of due diligence in the consultation process. They allow our team to create more accurate estimates and more detailed proposals, and to maintain transparency as the job goes on.
Good landscaping requires good information. Ultimately, the site survey is one of the most useful information gathering tools there is. Partnering with a company that takes this process seriously will help ensure the job goes well and that you get the most value for your renovation dollar.
Contact Complete Landscaping Service Today
Complete Landscaping Service is a leading partner for commercial properties in the Metro DC area. We offer free consultations for any prospective clients, including a detailed site survey if necessary. Book an appointment with one of our team members today.
Learn more about our landscape design & master planning services: