Seasonal Flower Planting in Maryland, Northern Virginia & D.C.
Seasonal flower displays have a powerful marketing impact and help to showcase some of the best apartment communities, retail centers, office buildings, and commercial properties. Colorful combinations of flowers and foliage attract prospective customers and visitors, but choosing the best plant varieties, installing them at the right time, and caring for them through the season is key to getting the most out our your seasonal color budget.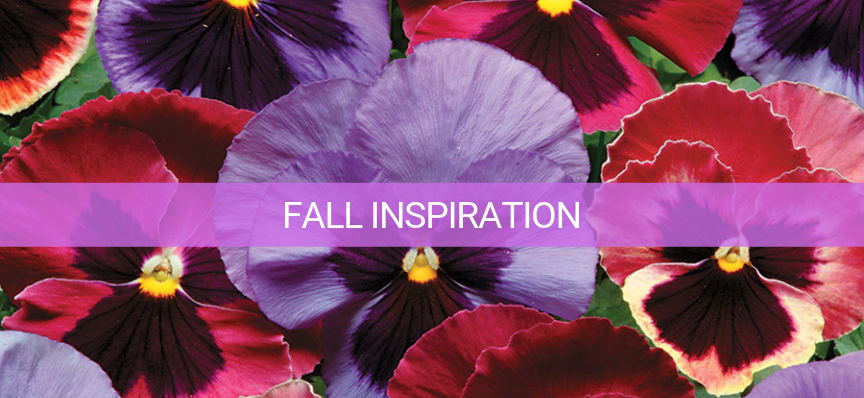 Create Customized Seasonal Flower Plantings
Beautiful, elegant seasonal flower plantings and displays are a large part of the branding and marketing your commercial property. Nothing makes an impact in the landscape like bold combinations of flowers and foliage. Brightly colored summer annuals coupled with exotic foliage plants transform your property into a resort-style paradise. Deep hues of fall are paired with ornamental grasses or eye-catching deciduous shrubs to add much-needed fall seasonal variety.
Our experienced designers will keep sun/shade conditions as well as the watering requirements in mind as they work with you to select a palette of appropriate varieties and colors specific to your property and/or brand guides. No matter what the condition – sun or shade, wet or dry, in beds or in containers – we can provide just what you need to make your property pop with color.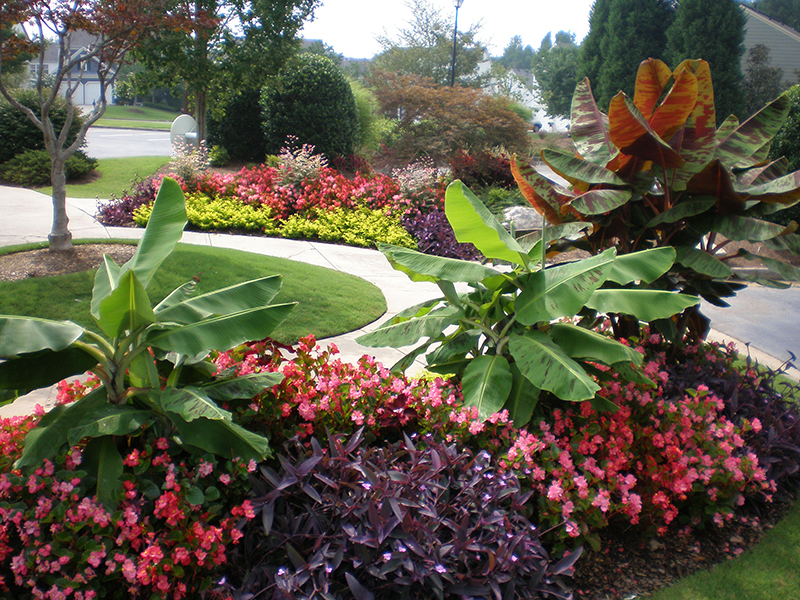 Benefits of Seasonal Flowers
Studies have shown flowers can contribute to lower rates of absenteeism and increased productivity. Flower plantings can also have a positive impact on the health, well-being, and performance of your employees. Being surrounded by colorful seasonal flowers can boost employees' moods and alleviate stress.
The right combination of gorgeous flowers also makes a favorable first impression on customers and prospects. Flowers also help to shape your organization's brand image. You can use them to convey that yours is a creative company that can develop innovative solutions and that you're willing to "think outside the box." Customers and employees will also recognize that you care about the presentation of your property and that also speaks to how you treat your employees and customers.
Choosing Seasonal Flowers for Commercial Properties
When it comes to seasonal flower planting, every business is different in terms of its needs, budget, and commitment to ongoing maintenance. What works for one property may not work for another. Some factors to consider include:
Budget: A seasonal color display can be as dramatic or as simple as you want it. Your budget plays a large role in determining how many flowers and what varieties will work on your commercial property. We put together affordable options and ideas that deliver the most impact for your money.
Final Look: At Complete Landscaping, we believe flowers can enhance every commercial property; however, it's important that they're carefully chosen to complement your existing landscaping. As an experienced provider of master planning and design services, we can put together with seasonal displays that work great in your property, helping you create a stunning display that will immediately attract attention.
Maintenance: If you have an irrigation system, you may be able to accommodate flowers that require more attentive care. If you don't have automated watering, or if your site staff already has a full plate, you may instead want to choose flowers that are more resilient.
The first step in any project is to meet with our team for a consultation. Our experts will learn your goals and examine your property to determine the best way to proceed. We will oversee both summer and fall plantings, and once the work is done, we'll go over your watering and maintenance requirements, making sure you have the resources you need to keep your flowers healthy all season long.
Choose Complete Landscaping for Seasonal Flower Planting
Complete Landscaping Services is located in Bowie, MD, and offers commercial landscaping services for apartment communities, HOA's, retail centers, and office properties of all sizes throughout the DC Metro and Northern Virginia area. To get started, use the form below to book an on-site consultation at your convenience.