4 Fall Flowering Annuals to Extend Seasonal Interest
Preparing for Fall
With fall comes cooler temperatures, changing leaves, and the beginning of our landscape bracing itself for winter, but this doesn't mean you have to sacrifice curbside interest on your commercial property. As summer annuals inevitably begin to fade, there are ways to prolong the season. By incorporating fall flowering annuals, you can add color and extend interest as we move into the cooler months.
Here are four commonly used plants that provide fall interest: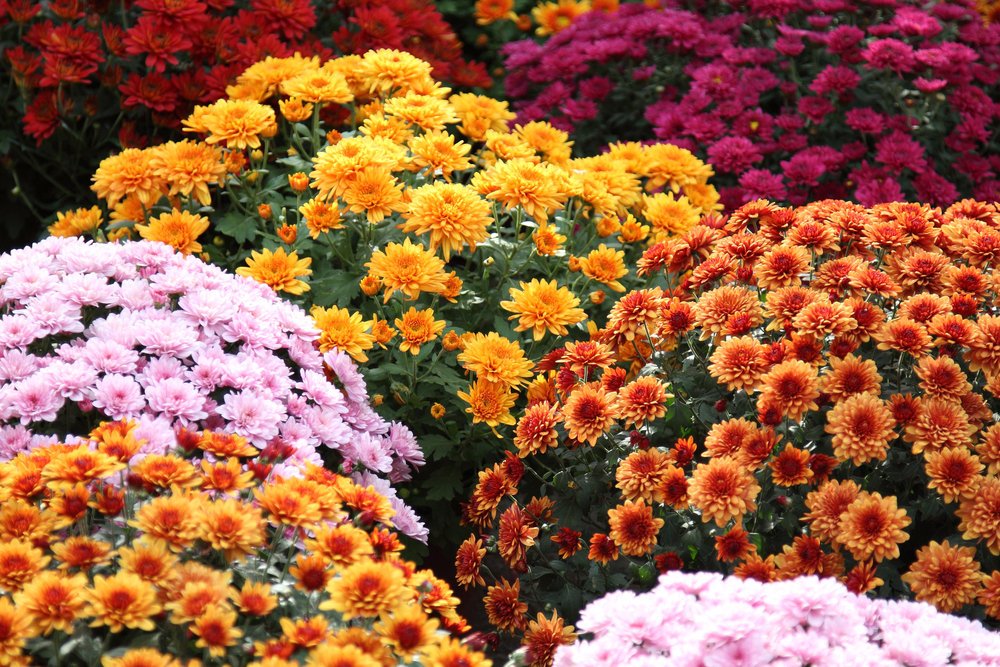 Chrysanthemums
Chrysanthemums, or mums for short, come in vibrant fall shades and start flowering in late summer into early autumn. Mums come in a variety of sizes and are covered with dozens of blooms at once, creating a nice round shape when planted together. A small amount of mums go a long way, so you won't need many of these plants to make a significant impact in your landscape.
When planted in mass, the bright colors and spherical shape of mums become all the more striking, making them the perfect option if you're looking to draw attention to a particular area of your property. Because these flowers last about 4-6 weeks, they can improve an area that needs some visual interest until other, longer blooming options are available.
Cabbage & Kale
Sometimes referred to as "flowering cabbage" or "flowering kale," these two groups of plants belong to the same family as the edible versions we find in the supermarket. While they do belong to the same family, flowering cabbage and kale tend to be on the bitter side, so they aren't considered a food source. That said, their colorful foliage and tolerance of cool temperatures make them ideal ornamental plants for fall and winter color!
Cabbage and Kale will start out green with a subtle hint of color and won't really show off their color in the landscape until the temperatures drop or a light frost has occurred. At that point, the foliage will change colors to either a bright white, pink, or purple. To achieve the biggest visual impact from these ornamental wonders, mass plant them and angle their centers—where most of the color develops—towards the viewers passing by.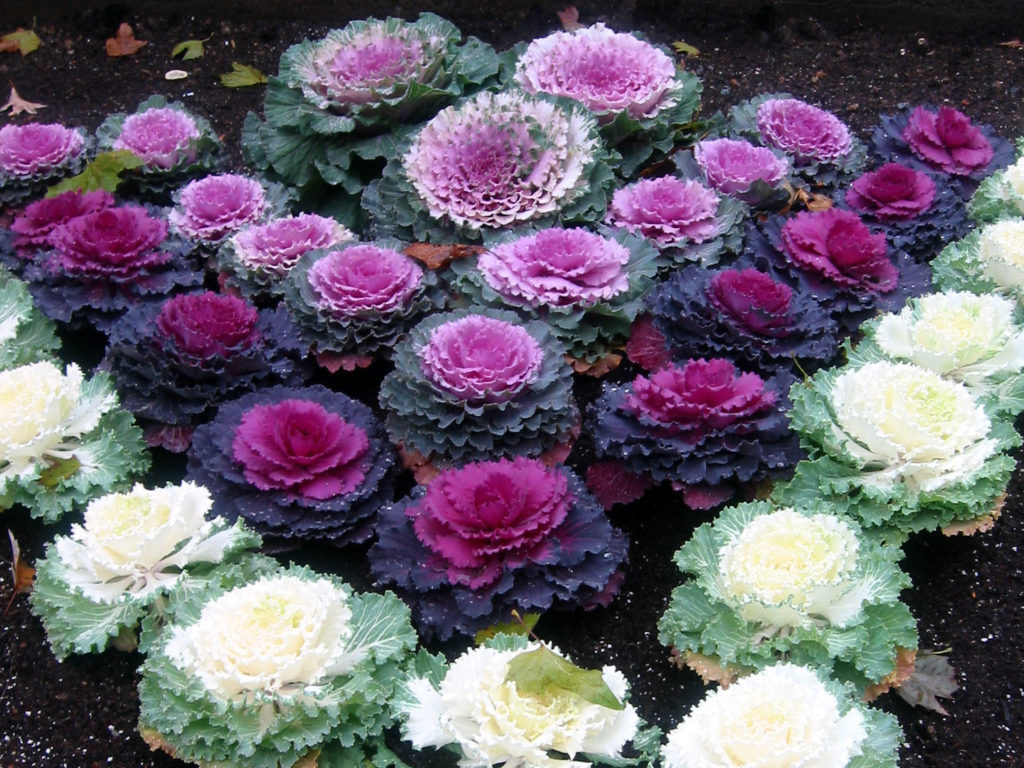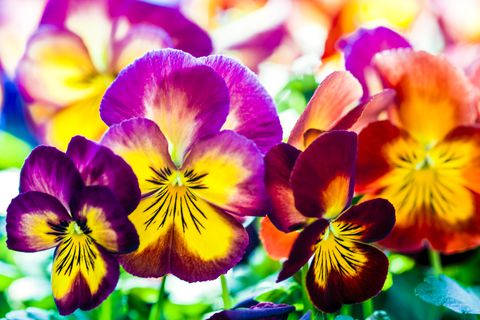 Pansies
Pansies are perhaps the most recognizable fall annuals. The rainbow of colors ranges from reds and yellows, to blues and purples, and even black and orange. They are hardy, long-blooming annuals and many varieties reliably return in spring to flower again. Pansies will typically flower up until the first hard frost and then they will go dormant. In early spring, they will pop up again and offer some early seasonal color when no other plants are in flower.
There are only a few flowers per plant, but due to the larger size, they make a great display of color in fall landscapes. Because they tend not to do well when temperatures climb, pansies are a great option for cooler months.
With their captivating centers, pansies offer a pop of color that pairs well with other cool-season annuals like cabbage and kale!
Violas
Violas are a large genus of flowering herbaceous plants and are commonly used in fall landscapes to provide cool-season color. These compact plants are both heat and cold tolerant, which extends their overall bloom time into early spring where they return with a second burst of color.
These plants pack a punch when it comes to color. The flowers themselves are roughly the size of a nickel, but there can be a dozen or more flowers on each plant, making it appear as though mass planted. Because of this, these plants work great in both large planting areas and smaller containers.
The range of colors is not as vast as Pansies, but most of the traditional solid colors are available along with premixed combinations like Citrus Mix, Duet Mix, and Swirl Mix. Like pansies, they provide long-lasting color during months when not much else is in flower.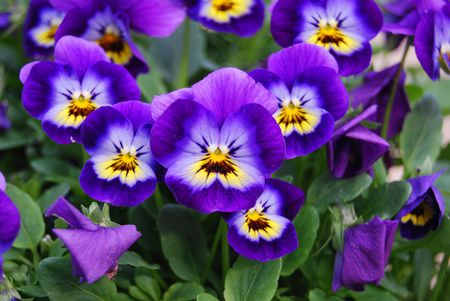 Keeping your landscape colorful and vibrant in fall doesn't have to be a challenge. Any of the four plants used alone, or in combination, can help your property stand out in the crowd. If you need some suggestions on how to improve your fall color displays, call us today!
Contact Us