How to Choose a Landscape Company for Your HOA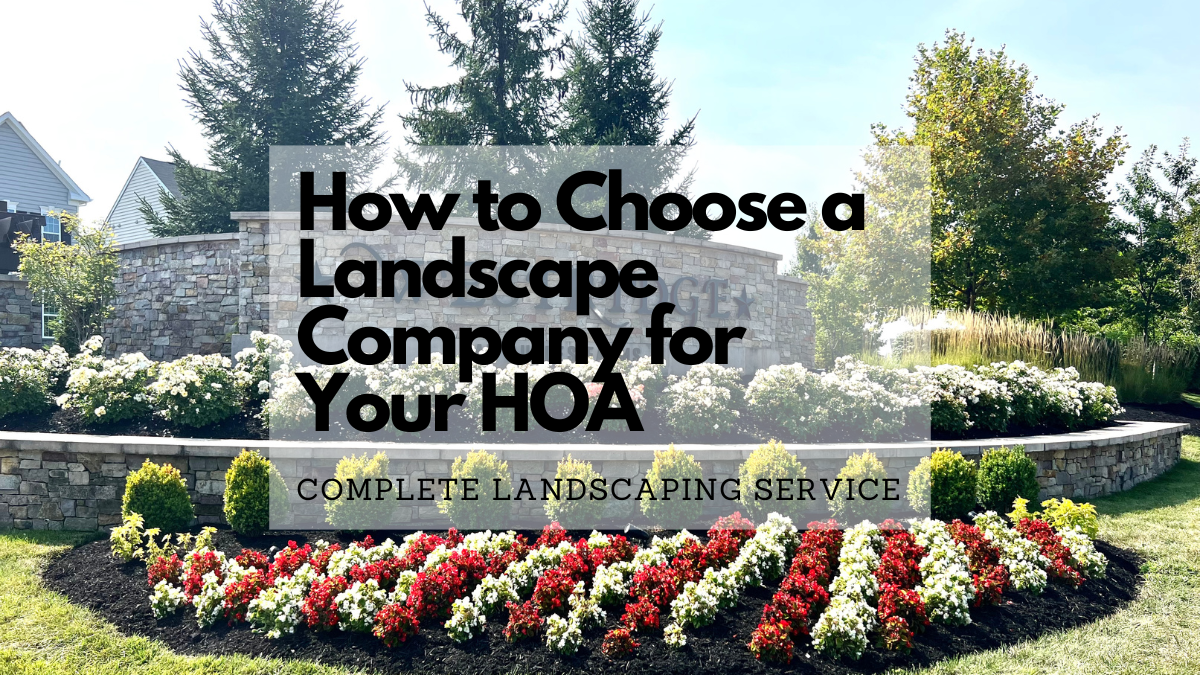 Why Does Hiring the Right Commercial Landscaping Company Matter for an HOA?
Nothing can boost property value as much as high-quality landscaping. That's why the Community Associations Institute claims that the maintenance of common areas is one of the main roles of a Home Owners Association. Finding the best commercial landscape company is the true key to success and growth for any HOA.
A good commercial landscaping company will be able to provide quality services such as lawn mowing, edging, pruning, fertilizing, and more. These services will help to keep your property looking neat, tidy, and attractive. Additionally, a professional landscaping company will be up to date on all of the latest trends and techniques, so they can provide you with the most aesthetically pleasing results.
A commercial landscaper that you trust can help you create inviting community spaces through landscape design and installation. This creates added value for your HOA community. When public spaces are attractive there is an undeniable added benefit because they have the potential to inspire renters and homeowners to give their properties some extra tender love and care. 
Due to this, homeowner's curb appeal spreads increasingly, and then the overall community value increases. A great landscape company will provide a landscaping contract that will include valuable levels of maintenance that will not only meet the homeowners association's scope of work, but will keep property's value high. We put together a list of community spaces that have the greatest impact on your HOA:
The Community Entrances:
This is the first spot any visitor sees. When curb appeal is at play, design and detail must be at the forefront. Enhancing the entrance features of an HOA is one of the most common requests a commercial landscape company receives. The best landscape company will be able to provide you with not only design enhancements and general landscape maintenance but also water features and lighting. Hire a team of professionals that will give you green peace of mind.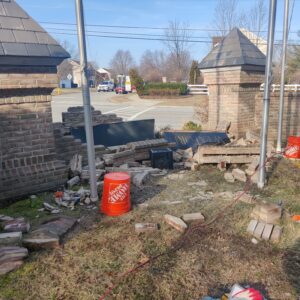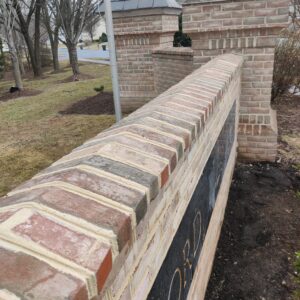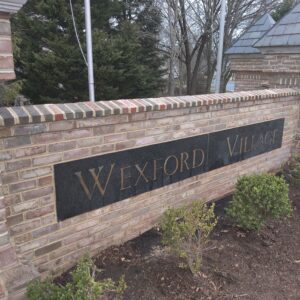 The HOA Common Areas:
The entrance serves as your community's front yard while the common areas serve as the backyard. It is no secret that residents and homeowners crave inviting areas to relax with their friends and neighbors. This is why well maintained turf, lush shady green trees, and unique design features are all necessary. No one wants to walk out of their back gate to a muddy common area. A great commercial landscape maintenance program will make sure common areas are properly maintained and mulched.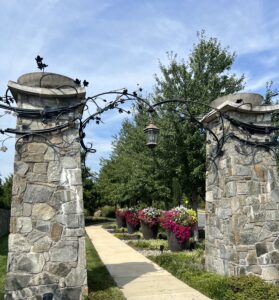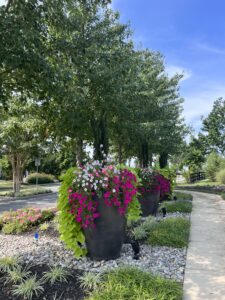 The Recreation Areas for Homeowners:
One thing families need is a safe and attractive space for children to play and active adults to exercise. A full-service commercial landscaping company provides not only turf care programs, maintenance, tree care services, but also design programs to give you whimsical and vibrant gardens, safe playgrounds, maintained bike trails, and warm fire pits to gather around.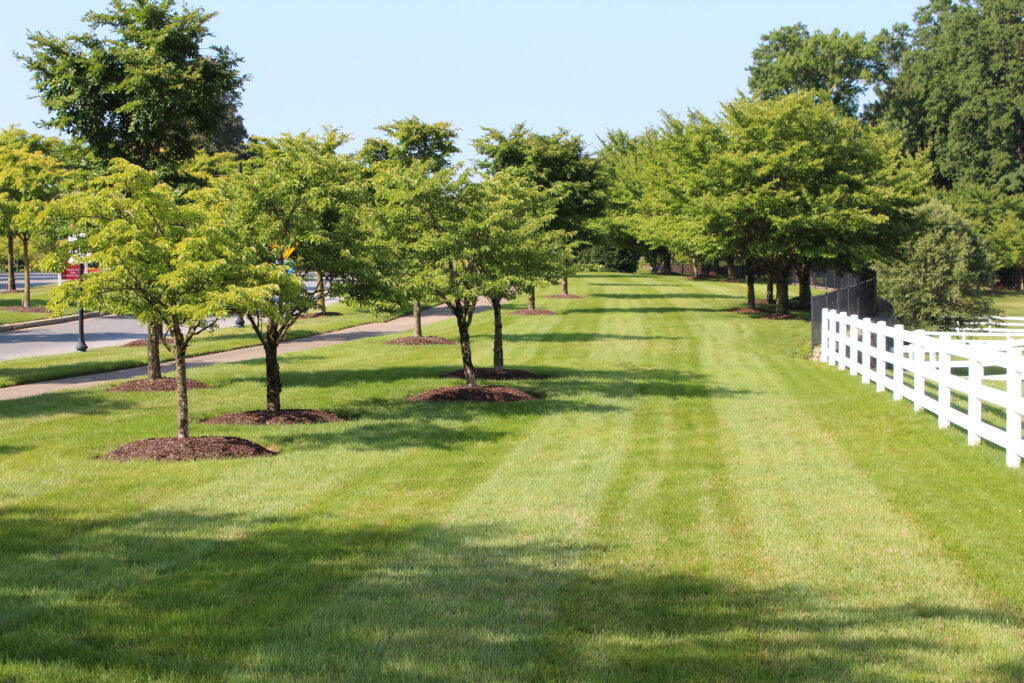 What Should My HOA Community Look for in a Landscaping Company?
Communication is the true key to a successful partnership.  Choosing a commercial landscape company that is responsive and can meet all of the home owners associations needs is more efficient, more cost-effective, and more productive in the long run. 
The Homeowners Association should select a landscape company who can provide comprehensive services. Examples of this include lawn maintenance, landscape design, plant selection, mulching, planting, weed control, and tree care. 
CAI also mentions that when looking for a landscaping company, finding a team with experience in disease treatment and environmentally sensitive chemicals in their landscape maintenance services is also highly valuable. 
Questions My Home Owner Association Board Should Consider When Choosing a Professional Landscape Company?
Experience is essential when it comes to choosing a landscaper for your HOA so here are some important considerations when making this big decision:
You want to see if the company has worked on a larger scale. This typically involves a company that would offer a full range of services or various trades you would be looking for. 

References are a great way to understand what the company is like. We often invite people to go visit our current client's communities so they can see what visions we have created. This shows the board that we offer the value we promise. 

You should always make sure that the landscaping company is easy to communicate with. Board meetings that involve the potential vendor are a great way to see if the partnership will be compatible. 
What Guidelines Should Board Members Follow When Contracting a Commercial Landscaper?
There are several guidelines offered by the CAI for making sure you receive the best service from your vendor:
Make sure your expectations are clear. Cleaning up your request for proposals and making sure they offer clear guidelines for what your community needs will help tremendously.

Have your HOA attorney review the final contract agreement so that everything is comprehensive and clarified. 

Always check the company's status of insurance. They should be providing you with this. 

It never hurts to request and review if the company is environmentally responsible and aware.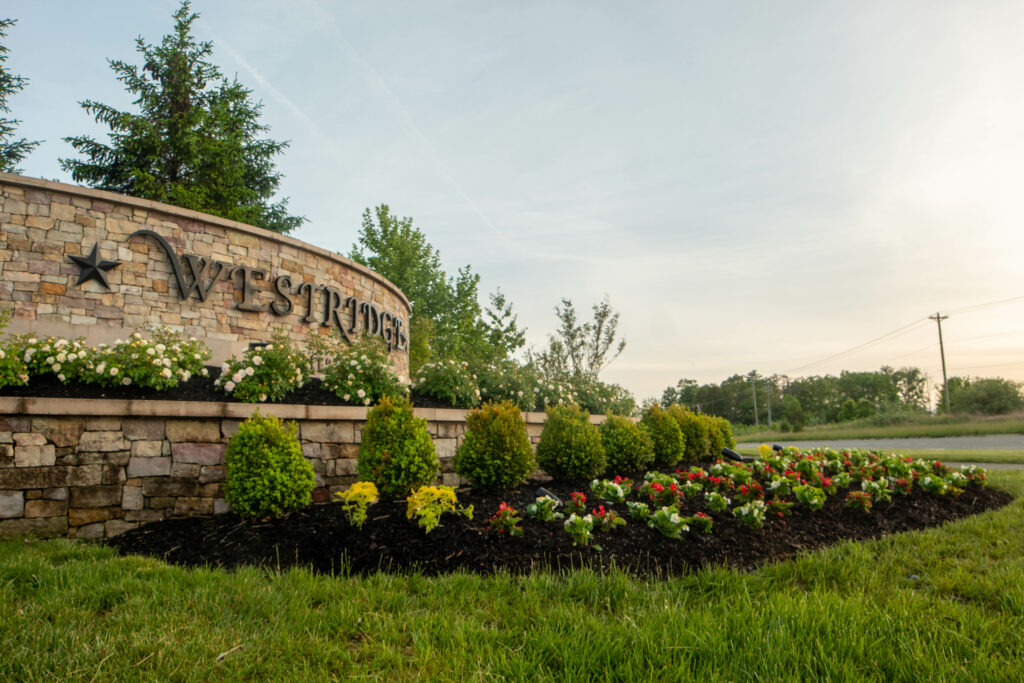 Commercial Landscaping Near Me: Why HOA's Choose Complete Landscaping Service
Our experience with communities and Home Owners Association clients gives Complete Landscaping Service the edge. We have responsive crews and motivated teams that are the number one secret to our successful relationships with our clients. We thrive on providing Green Peace of Mind. 
At Complete we have been offering our commercial landscaping services to commercial properties for over 40 years. We can help your HOA with new installation projects or keep your existing landscapes looking their best. We want your community space to feel like home. Complete landscaping can provide you with special assessments and guidance on how to improve your HOA and living in the community!
If you aren't already part of our Complete Family, we would love to add you to our family tree!
Request a consultation online to meet with us in person! Call us at 1-800-383-0440!
We can't wait to hear from you!