6 Commercial Landscaping Trends for Loudoun County HOAs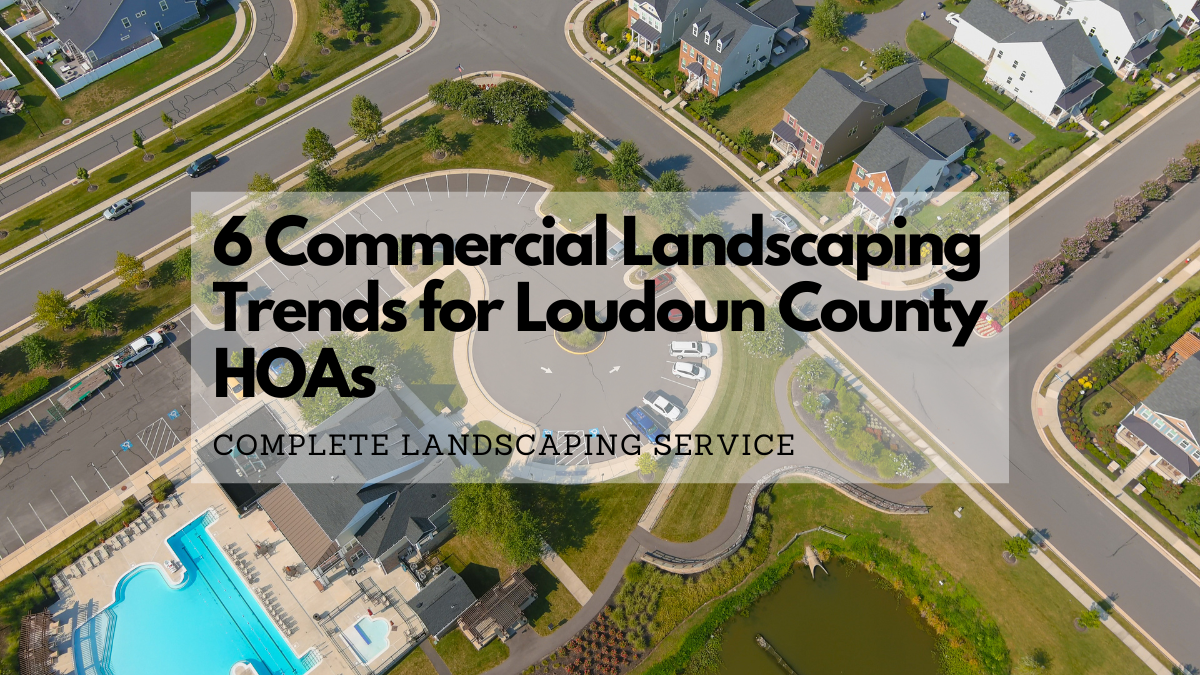 Energize Your HOA Community 
Gorgeous green turf and well maintained grounds make HOAs stand out. Many Loudoun County residents choose to live in these communities due to these features. Complete Landscaping offers a full range of services that can help your community flourish with each passing season. Keeping up with commercial landscaping trends is our job to support you and your community with new and value added ideas. 
Our pledge is to provide you with ways to go beyond having well maintained grounds and green grass. Complete Landscaping Service provides Green Peace of Mind, giving your HOA the best landscaping in Northern Virginia, and consistent growth.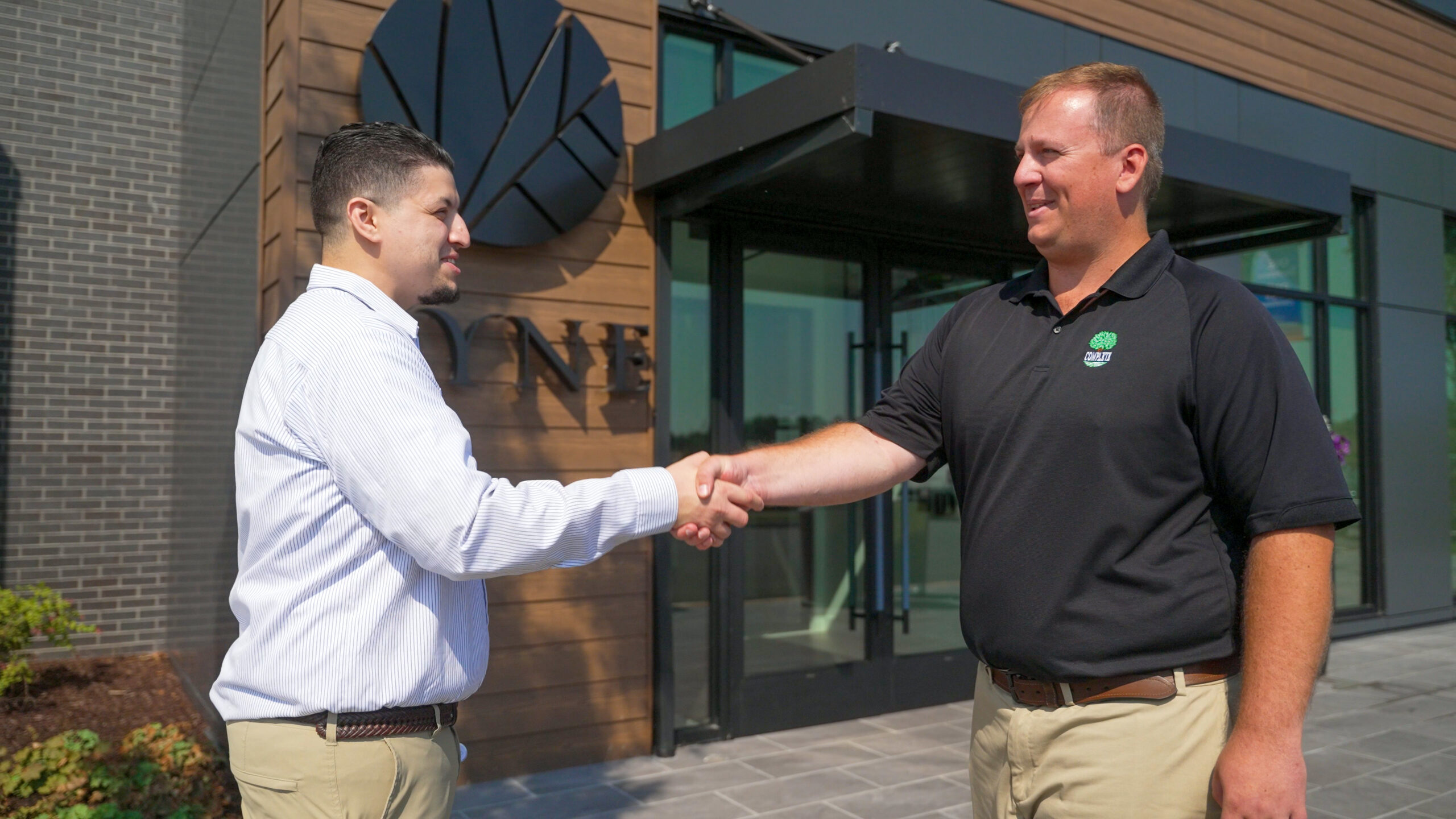 Clear and Consistent Communication with Your Landscape Vendor
This trend may seem out of place, however it is the most valuable one. Communication should be a top priority for HOA boards, community managers, and landscape vendors. It should be a shared value.
To ensure that landscape services are functional, efficient, and help the community reach its goals, communication is key. Mistakes happen, but clear communication of expectations and how to resolve issues that arise will make a partnership successful. 
That's why Loudoun County HOA's choose Complete. We promise a proactive approach and utilize new technology to provide our clients with information about the state of their grounds as soon as we visit the site. A landscape vendor should be providing you with solutions and catching issues at the root of the source.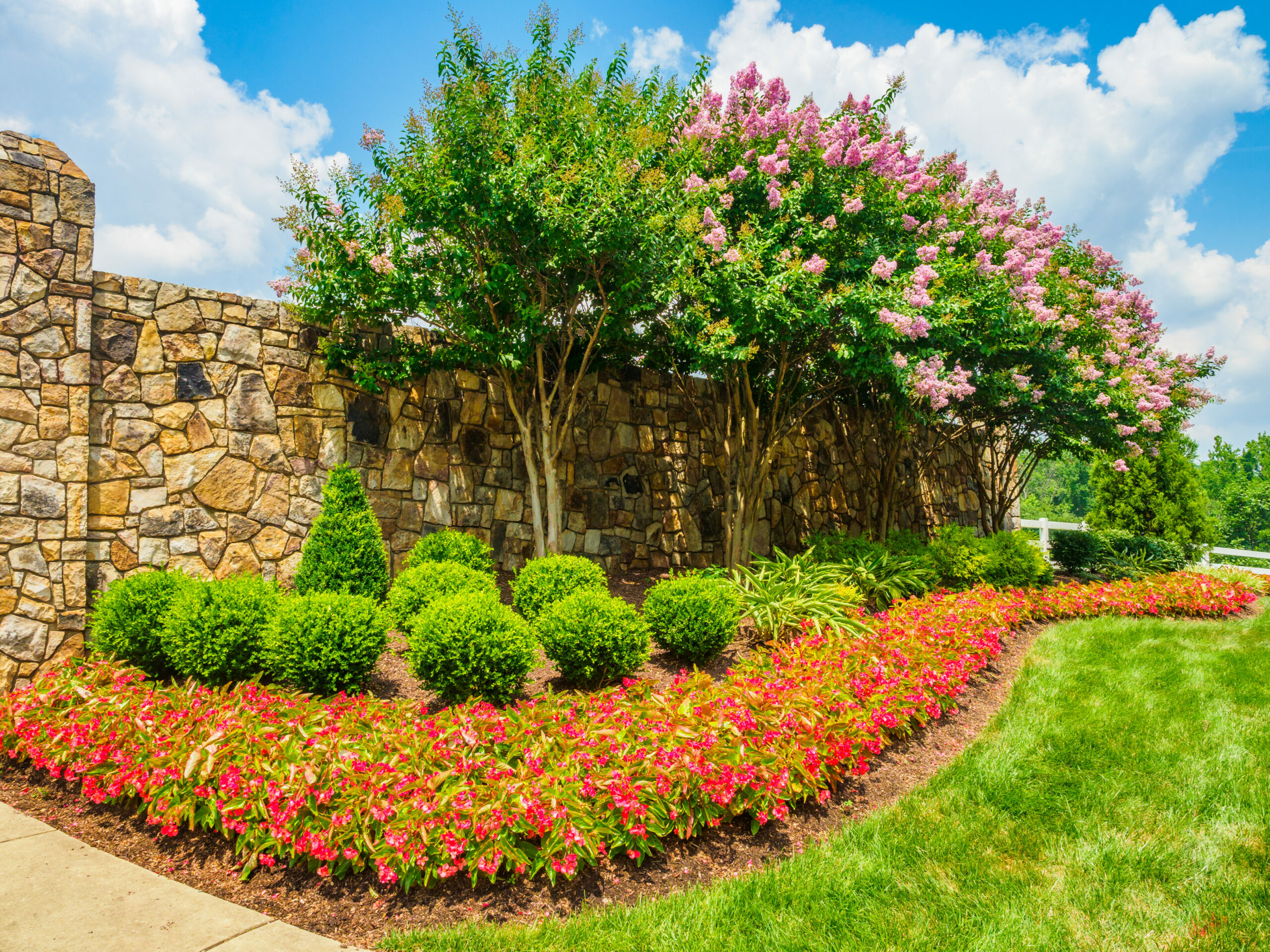 Add Value with Vibrant and Interesting Color
Installing flowers should be intentional and enhance the purpose of existing features at your HOA. We love annuals and how vibrant they are… and we also love native plants and how great they are for Northern Virginia Landscapes.
Using annuals at main features is a great way to incorporate seasonal color and variation in the landscape. Using native plants and perennials can be an investment that takes time. However, in the long run, they will be worth the time and money!
We encourage having the best of both worlds for year round color that won't leave your landscape looking bare. Your landscape vendor should provide you with unique designs to dress up your property with seasonal flowers and long term, value added enhancements.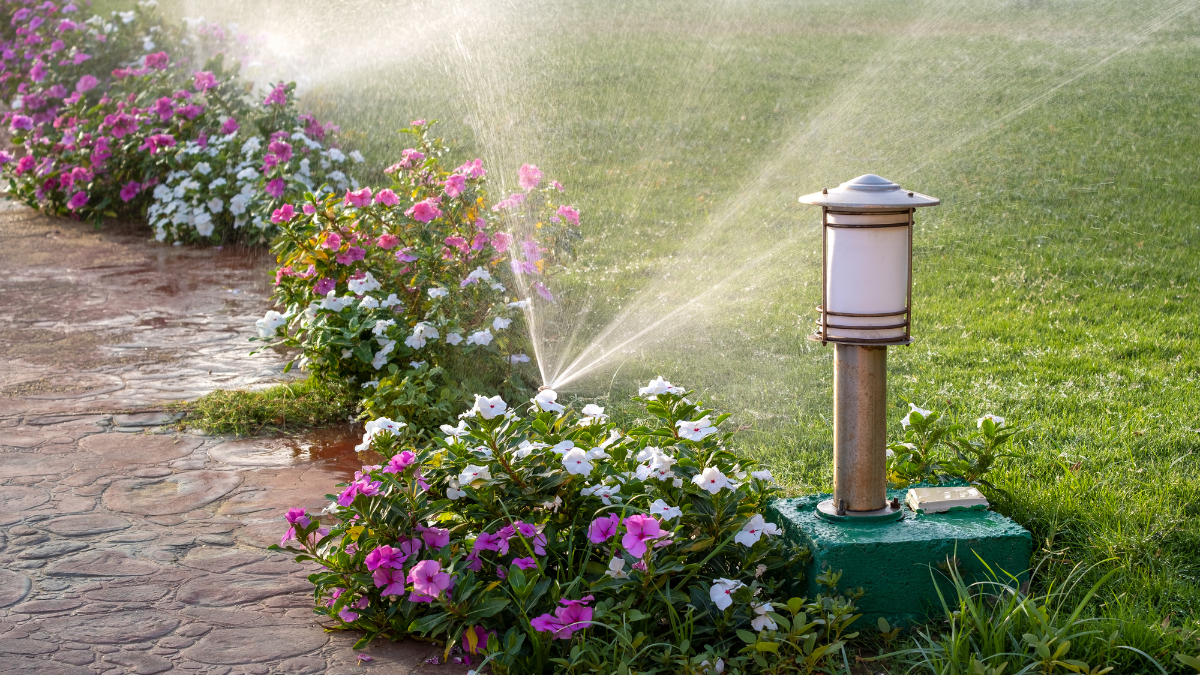 Commercial Irrigation 
Plants are intelligent if you provide them with the right growth opportunity. Installing and maintaining an irrigation system can teach them how to grow.
If you want landscaping to be drought tolerant or drought resistant, irrigation can help. Water the plants for an extended period of time. This will help the roots to grow deeper. The water will seep into the soil, aiding the plants to have the highest success rate.
An irrigation system can help the homeowners association reduce water use. Proper maintenance is essential, including startups and shutdowns.  Complete Landscaping uses the latest irrigation technology with our irrigation systems to help with maximum water conservancy.
Consider Iron Topiary & Benches to Bring Luxury to HOA Paths and Walkways
Bring members of the community together by enhancing common or high traffic areas. Benches can be a great addition to HOA common areas as they provide a place for residents to sit and enjoy the outdoors. They can also enhance the aesthetics of the community and encourage social interaction among neighbors. Additionally, benches can be useful for those who may need to rest while walking or exercising and are helpful along paths in the community.
Iron topiaries can increase property values at HOAs by adding aesthetic appeal and enhancing the overall beauty of the community. They provide a well-manicured look and can create a sense of luxury and elegance. They can enhance any container planting with added interest. Additionally, metal topiaries can increase curb appeal, attracting potential home buyers and increasing demand for properties in your Northern Virginia community.
Add Balance with Hardscape Elements
Hardscape elements add a level of interest and act as a statement design piece for an HOA. They draw additional attention to the property and balance out the landscape. With the right amount of balance, hardscape elements are a great trend for HOAs to follow. They can be customized and unique to the community ultimately offering a welcoming feeling.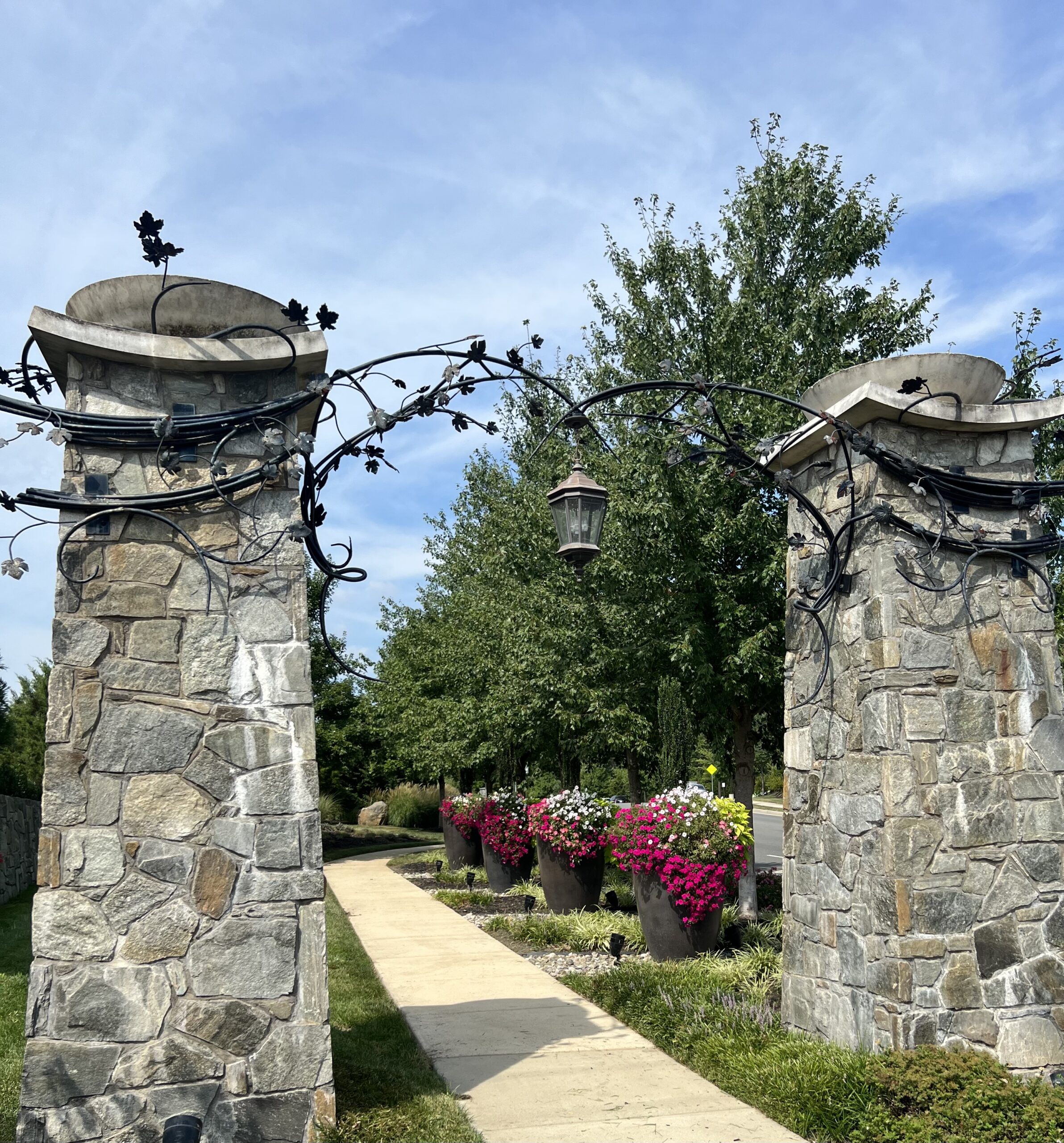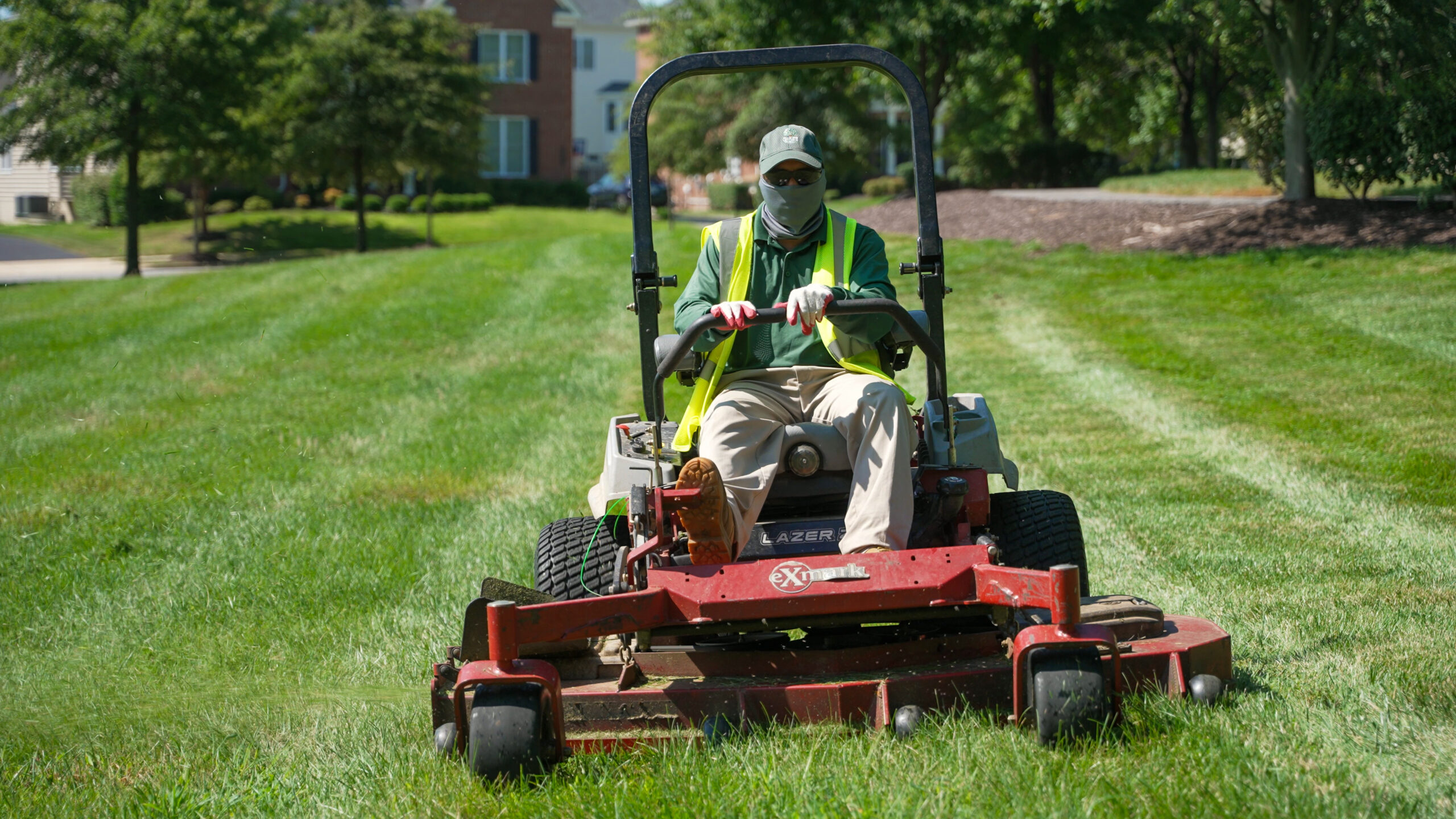 Turf Care Programs & Consistent Pruning
The property value benefits that a commercial turf care program provides alone, is worth the time and money. With summer fast approaching, it is imperative to the value and appearance of the landscape to have a great maintenance program in place. Your landscape vendor should provide you with consistent pruning and know all of the summer landscape maintenance do's and don'ts. Great turf starts with mindful timing of services and customized plans that ensure high quality health and vigor of your landscape.
Why These Commercial Landscaping Trends Are Value Added 
Each of these trends is a step toward taking action to improve your HOA community in Loudoun County, Virginia. This will ultimately improve the overall appearance and aesthetic. Enhancements can make your property more attractive to buyers and renters.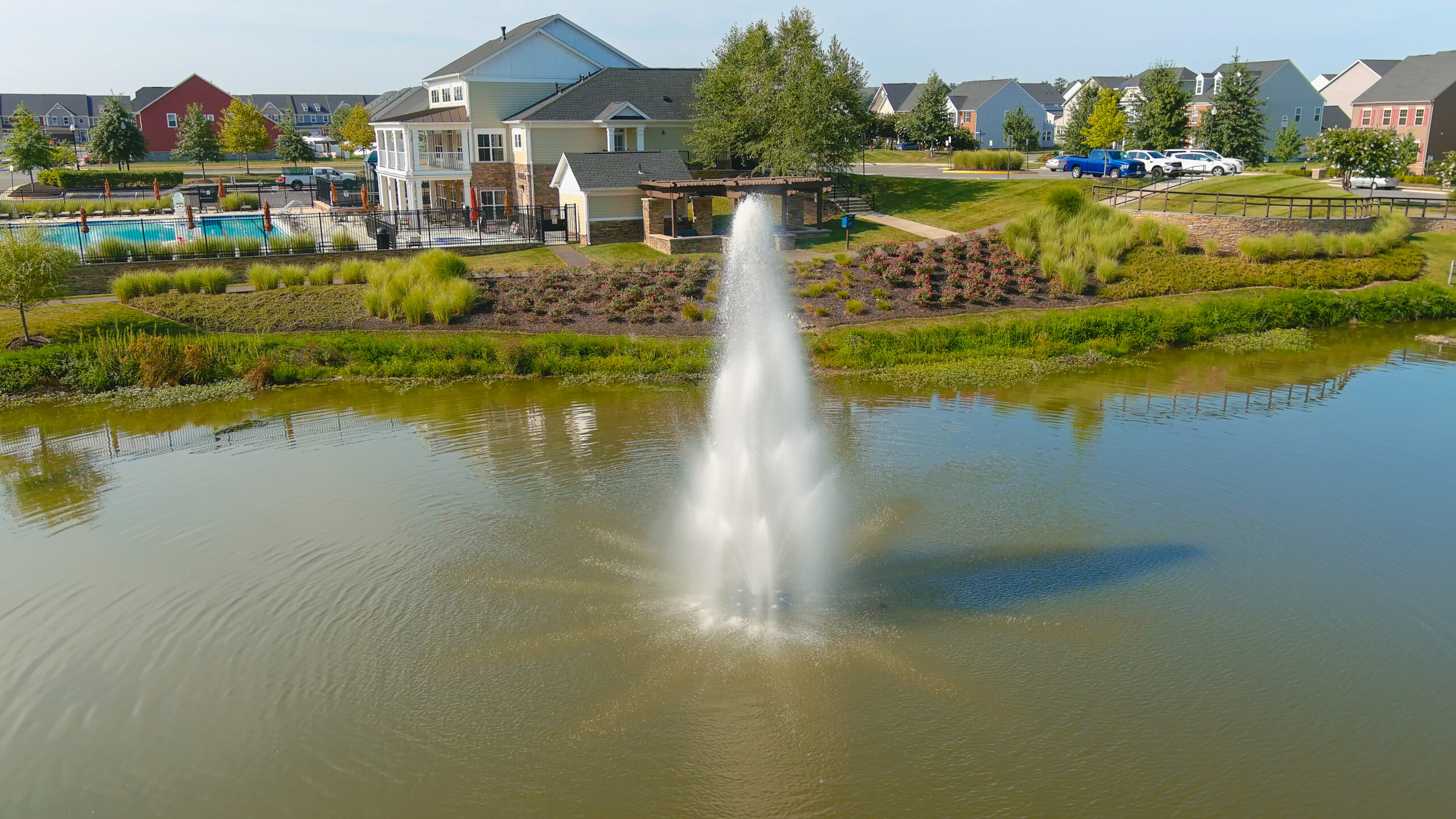 Commercial Landscaping Companies Near Me | Maryland| Northern Virginia| Washington DC| Complete Landscaping Service
Our mission is to provide the best services possible, take a proactive approach, and communicate clearly with our clients. We are one of the top commercial landscaping companies in the Washington DC area as listed by Lawn and Landscape 100 and LM 150. If you're looking for commercial landscapers near you, check out our services page to see the range of opportunities we can provide you with!
We service HOAs in Fairfax County, Loudoun County, Prince George's County, and more!
Interested in seeing how we can bring your HOA landscape goals to life with these commercial landscaping trends? Contact us today for a free consultation.