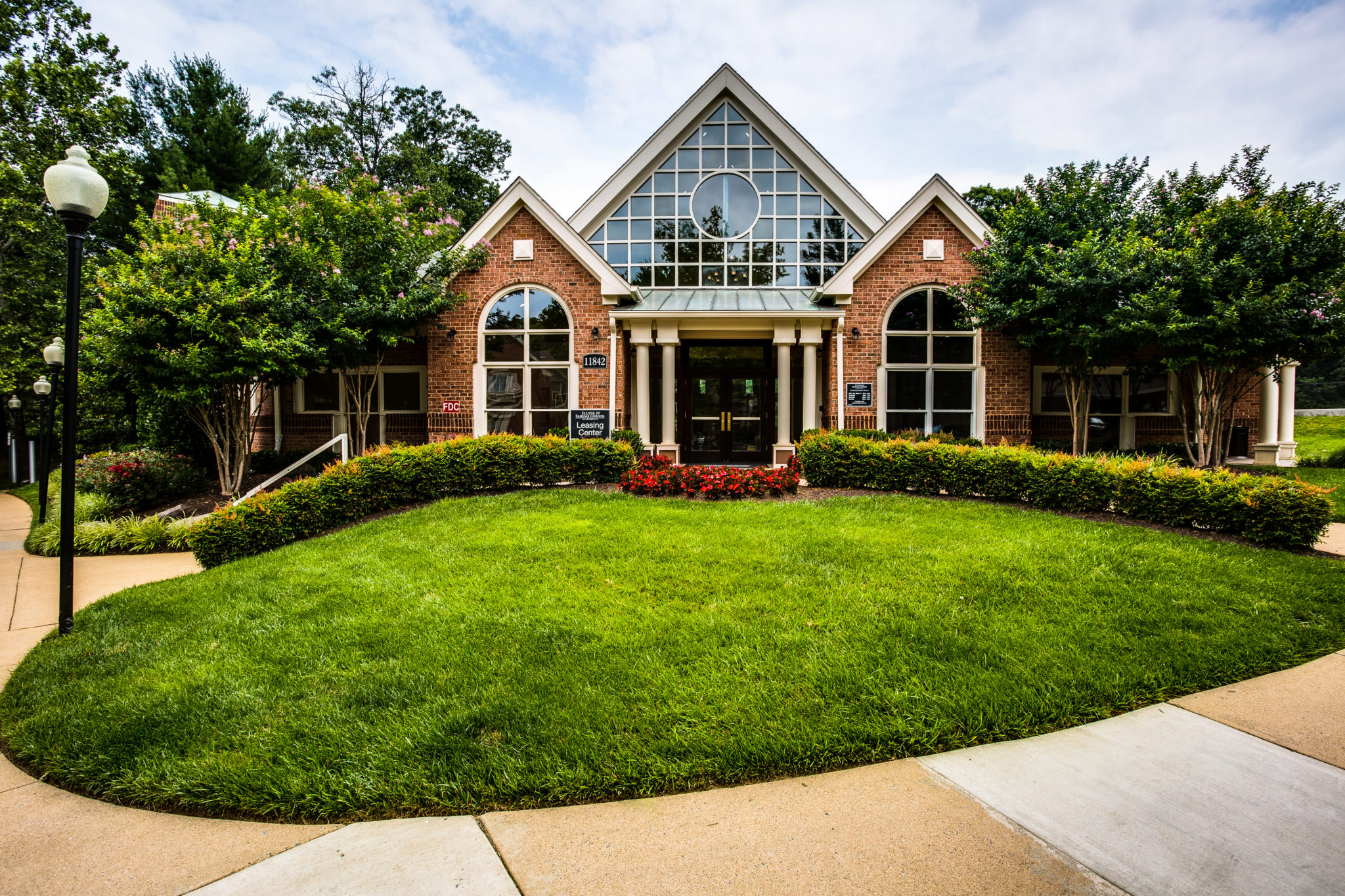 Get a GREEN PEACE OF MIND
with Complete Landscaping Service
The Best in Commercial Landscaping
---
Commercial Landscaping Services in Northern Virginia
Maintaining, as well as designing, your facility's landscape requires a significant amount of effort year-round. At Complete Landscaping Service, we offer more than 40 years of experience providing Northern Virginia organizations, from schools to businesses, with well-maintained landscapes that capture the eye.
Landscaping Challenges for Business Owners in Northern Virginia
With our decades of experience, we understand the challenges of landscaping as a business owner. From struggling to find a talented team of landscapers to learning which plants are ideal for your area, it can become stressful managing your property.
That's where Complete Landscaping Service comes in to help. As one of the most respected commercial landscaping firms in the region, we'll care for your property throughout the seasons and provide you with service that's always delivered on time and on budget.

Our Commercial Landscaping Services in Northern Virginia
We provide a complete set of commercial landscaping services in Virginia, including:
Commercial Landscape Maintenance in Northern Virginia: Our commercial landscape maintenance for Virginia includes tailored property care. Throughout the year, we will nurture your commercial grounds, from providing plant bed care to tree trimming.
Commercial Landscape Construction in Northern Virginia: As a premier landscaping professional, we're up to date on the latest landscape construction techniques for increasing completion times and improving water conservation. Our commercial landscape construction projects in Virginia have incorporated trending and environmentally sound elements like aesthetic bioretention planters, lighting, and high end construction elements like pergolas, decks, and outdoor kitchen surrounds.
Commercial Landscape Design in Northern Virginia: Our commercial landscape designs for Virginia consist of master plans, conceptual drawings and computer-generated photo enhancement, which are all influenced by your property's unique features.
Commercial Snow Removal in Northern Virginia: As a part of our commercial landscape maintenance or grounds maintenance contracts, we include our 24/7 commercial snow removal With state-of-the-art equipment and unmatched experience, we make clearing snow from your property cost-effective and efficient.
Seasonal Flower Planting in Northern Virginia: Our seasonal flower planting for Virginia companies brings bursts of colors that demonstrate not only the quality of your business but also your brand to clients and prospects. Another benefit of seasonal flowers is they help boost productivity and decrease employee absences.
Commercial Irrigation in Northern Virginia: Gardens and lawns stay refreshed and vibrant with our commercial irrigation services for Virginia. Our automatic systems help your company conserve water, while our annual service policies provide seasonal maintenance and care.
Commercial Landscaping in Northern Virginia: Our commercial landscaping services for Virginia bring your property to life. With our passion and expertise, we keep your grounds and exterior pristine.
Commercial Hardscaping in Northern Virginia: Our commercial hardscaping for Virginia companies coordinates with your landscape by providing welcoming elements to clients and guests, such as walkways, permeable pavers, outdoor dining areas and more.

Commercial Properties We Serve in Northern Virginia
We provide a range of commercial properties with our landscaping services, including:
Municipalities
Education institutions
Government buildings
Religious institutions
With every facility, we ensure the landscaping matches your desired tone and brand.
Contact Commercial Landscaping Service Experts in Northern Virginia
At Complete Landscaping Service, we're an award-winning and family-owned company that has a history with the Virginia community — and a Green Peace of Mind Warranty. Every day, we apply our more than 40 years of experience to creating and maintaining stunning landscapes that encompass your company's mission.
Contact us today to learn more about our commercial landscaping services for Virginia.