Best Annuals To Use For Commercial Landscapes In Maryland & Virginia
You never get a second chance to make a first impression. The landscape that surrounds your property will likely be the first thing people see and form opinions on. Whether it's an apartment community, HOA, office complex, retail, or industrial establishment; it's important to realize the landscape's role in defining the property's image. Annual flower plantings give perhaps the biggest instantaneous pop to the landscape and if done well, help create a positive tone and first impression.
Annuals vs. Perennials
So what are annuals anyway and how are they different from perennials? Basically, Annuals are flowers that complete their life cycle in a single growing season and must be planted every year. The plus side is that they pack real color punch and pound for pound are the most colorful and showy plants in the landscape per plant square inch. Perennials, on the other hand, are a distant second to annuals in terms of length of bloom time and the amount of actual color per plant square inch. The tradeoff is that you only need to plant perennials once and they'll come back year after year.
Annuals come in a wide array of sizes, shapes, and colors. No matter where your property is located or what kind of landscape setting it's in, there is most likely an annual selection that will thrive and enhance the landscape there.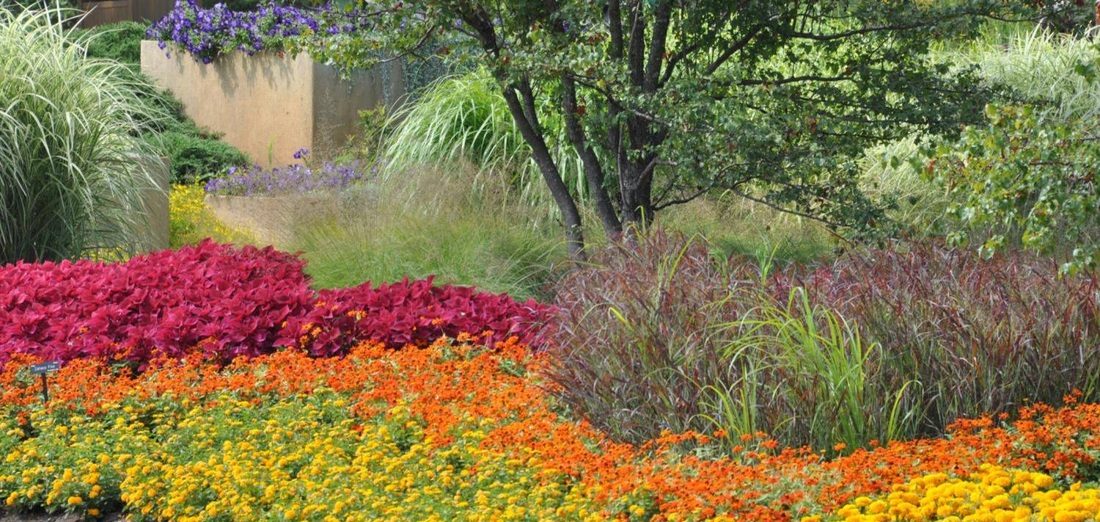 Which Annuals Work Best for Your Commercial Property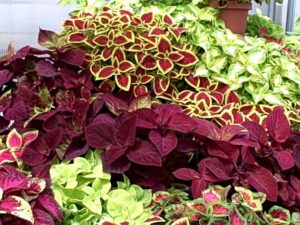 Some choices are better than others. Annuals come in an incredible variety of types. Some love sun, while others prefer shade or dappled light. Some annuals love wet soils; others need arid conditions. Some require pinching and a lot of feeding, while others are just plant-and-go. There are some semi-hardy annuals that may survive a light frost and there are some extremely cold-hardy annuals, such as ornamental cabbage, that can withstand freezing temperatures fairly well. A good understanding of the growing conditions of your property will help ensure the right annual selection for your season flower plantings. When combining different annuals together in a bed, always plant annuals that prefer the same conditions together.
Annuals that Beat the Heat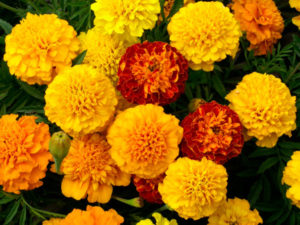 The biggest challenge facing commercial properties is keeping the landscape looking fresh, lush, and vibrant throughout the year, especially in the summer. Don't worry; the summer heat doesn't have to be the end of your colorful landscape. If you're looking for color to liven up your properties, heat-tolerant annuals such as petunias, marigolds, cosmos or cleome are excellent choices.
Remember with the summer heat these annuals will need consistent watering. An irrigation system is the ideal way to assure that your plantings become established, once they have taken root they will fill out and show non-stop color throughout the hot summer season and even into the early fall if they are regularly watered and fertilized. Most annuals bloom for months providing a beautiful brilliant color to accent your property all season. With the summer's hot sun beating down it can amplify the heat from the asphalt of your parking lots so it is important to take this into consideration when choosing your landscaping. Some annuals handle these blistering conditions better than others. For example, ornamental grasses or lantana are hardy choices for these conditions. In the cooler seasons, the hardier annuals to consider might be pansies, cabbage, kale, or coleus.
To make it easier for you to choose the best annuals for your seasonal flower plantings, we've made a handy 'cheat sheet' with the most popular annuals for Maryland, DC, and Northern Virginia.
If you would like to add seasonal flower plantings to your commercial property, contact us for a proposal.