Complete Landscaping Sponsors Inova Hospital Lobster Extravaganza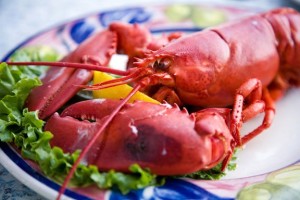 Complete Landscaping Service was recently a proud sponsor of the Northern Virginia Inova Health System's Lobster Extravaganza that was held Saturday May 7, 2016.  The Lobster Extravaganza is an annual event that benefits the non-profit organization, Life with Cancer®.
Life with Cancer® is the region's only community-based, nonprofit cancer support and education center and is a part of the Northern Virginia Inova Healthcare System. The organization is dedicated to helping patients and their loved ones learn about and cope with cancer and its treatments. They also offer educational classes and consultations, an annual survivorship conference, support groups, individual and family counseling and mind-body/wellness programs designed to help those affected by cancer. All services are free of charge and are provided by certified oncology nurses and licensed clinical social workers.
The programs offered by Life with Cancer are possible thanks to the support of contributions from individuals, foundations and corporate sponsors.