Setting Goals for Your Landscape – What You Need to Ask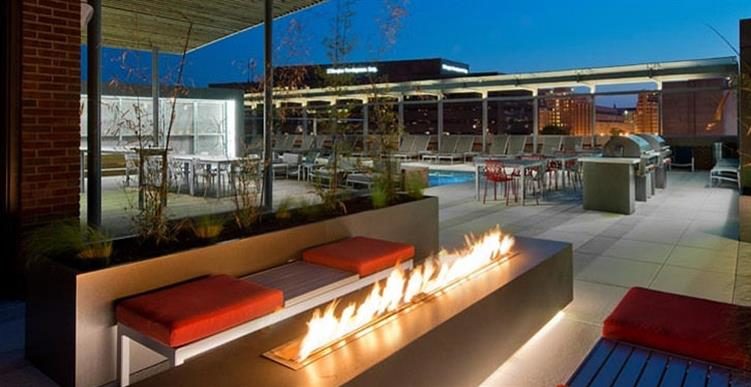 Landscaping Goals – They Matter
It may not feel like it, but spring will be here before you know it.  What do you want your landscape to look like this year?  What do you want it to do for you and your property?  Setting landscaping goals is just as important as setting financial goals, lease up or sales goals, and personal goals.  If you want to be the most memorable in the area or if you want it to help increase traffic to your property, now is the perfect time to collaborate with your landscape contractor to answer those questions and make plans to achieve your goals.
Deciding What to Change – Achieving Your Landscaping Goals
When you look around your property, is your landscaping meeting the expectations of your clients, residents, visitors, and employees?  More importantly, is the landscape providing a return to your bottom line?  If your landscape isn't adding value to your property in the form of tenant retention as well as increased traffic and attraction to your site, it's time to reassess.  Ask yourself these questions and share the answers with your professional landscape contractor, and you will be well on your way to achieving your goals for the landscaping for the upcoming season.
Is the landscaping attracting the tenants and visitors you are hoping for?  Your landscaping and grounds are one of the first things that potential tenants and visitors see so make sure it is working for you and drawing in the clients you want.  Are the outdoor spaces inviting?  Is there a clear theme throughout the property?  Are the plants and turf in good health? If one or more areas need some extra TLC, this is a good time to identify and plan to make improvements.
Is your property safe…day and night?  Safety comes in more forms than just well lit walks and public spaces.  Improperly pruned trees can break during storms causing property damage and extensive insurance claims.  Low hanging branches impede pedestrian and vehicular traffic and detract from the site lines throughout the property.  Overgrown shrubs can become hiding places for unwanted animals and intruders and can block valuable marketing and directional signage.  Review and prioritize locations that need attention and set a time to prune or add additional low voltage lighting to increase security and safety.  And don't forget about the walks and hard surfaces.  Uneven sidewalks, patios, and paths are trip hazards so make sure they hit your list of upgrades.
Sometimes your best chance of attracting new tenants and visitors is seasonal color.  Could your seasonal displays be more colorful, exciting, and eye catching?  Spring is the best time to talk about options for summer color.  The selection of plants is endless and there is plenty of time to pre-order to get EXACTLY what you want.  Waiting until later in the season means you only get to choose from what's leftover.  Be a trendsetter with your seasonal color by planning your theme now.
Are you spending your landscape money wisely?  Sometimes, it seems like cutting out services is the best way to save money, but the long term consequences of not properly maintaining landscaping can reduce property values and cost more to remedy down the road.  Work together with your landscape contractor to see where adjustments to your annual maintenance program can be made to save money without compromising quality or proper horticultural care.

Change is a Good Thing
Landscaping says a lot to potential clients and visitors, but if it's saying the wrong things – it's working against you.  If you think that your landscaping isn't working for you as well as it could be, call Complete Landscaping Service to schedule an appointment with one of our landscape professionals.  We can help you to assess and prioritize your landscape's needs to get the most out of your landscape budget while meeting or exceeding your expectations.