Revitalizing Commercial Landscapes: Expert Fall Turf Renovation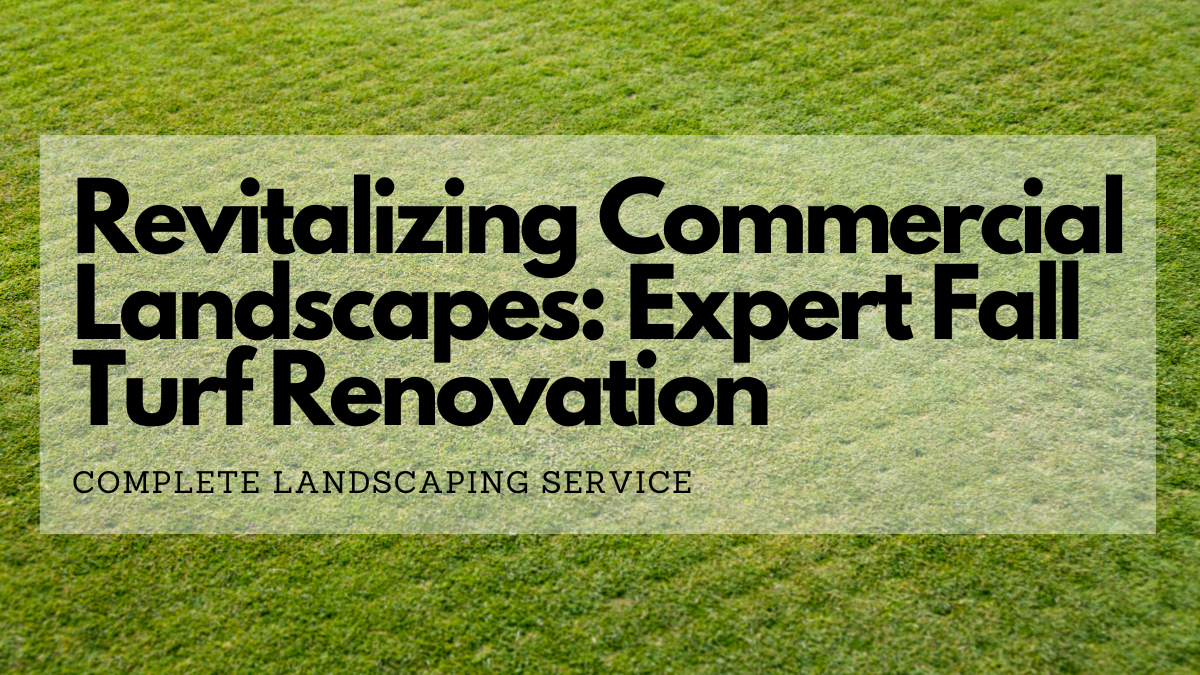 Expert Fall Turf Renovation Tips 
At Complete Landscaping Service, we're more than just a commercial landscape company – we're your trusted partners in creating lush, vibrant outdoor spaces that make a lasting impression. As autumn's crisp breeze sweeps through Northern Virginia, it's the perfect time to rejuvenate your commercial property and transform it into a seasonal masterpiece. Our expertise in fall turf renovation services is unmatched. We're thrilled to introduce you to the ultimate guide for achieving the perfect fall landscape.
In this blog series, we'll delve into the world of fall turf renovation and reveal the secrets to achieving a picture-perfect lawn and landscape this season. Our team of expert landscape professionals is here to share their knowledge and passion for transforming your outdoor space into a breathtaking work of art.
Why Fall Turf Renovation is Valuable for Commercial Properties
Why do you need a fall lawn care program? In the realm of commercial property management, every season brings its own set of challenges and opportunities. As the vibrant hues of summer fade into the golden landscapes of autumn, property managers across the board are presented with a crucial task: fall turf renovation. This essential practice holds the key to preserving the health and beauty of your outdoor spaces. Fall turf renovation ensures your property will leave a lasting positive impression on tenants, clients, and visitors alike.
Join us as we explore the compelling reasons why fall turf renovation should top your priority list this season. Discover the numerous benefits it brings to your commercial property management portfolio. We've listed out the top seven benefits of commercial grounds care and fall turf renovation.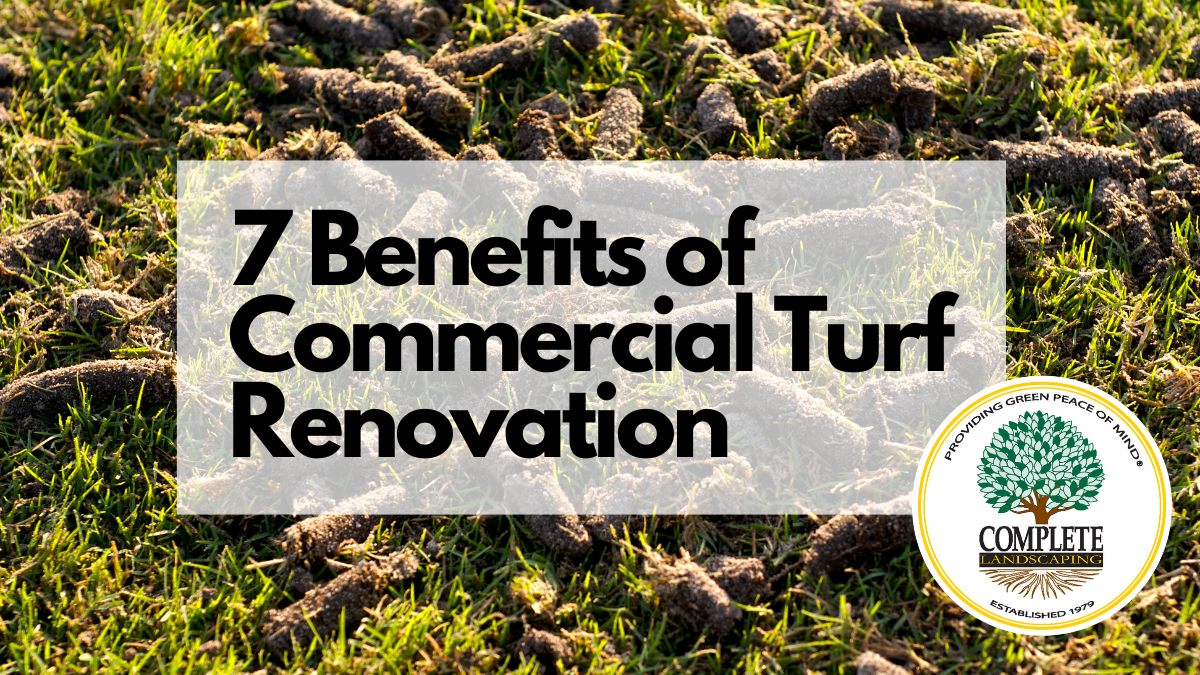 Top 7 Benefits of Commercial Turf Renovation
Recovery From Summer Stress:
Turf often experiences stress during the hot summer months. Fall renovation allows for recovery by addressing issues like soil compaction, thatch buildup, and disease that can occur due to high temperatures.
Optimal Growing Conditions:
Cooler temperatures and increased rainfall during the fall create ideal conditions for turf grass growth. Renovation helps to take advantage of these conditions and promotes strong root development before winter.
Overseeding:
Fall is a great time for overseeding, which involves planting new grass seed into existing turf. This helps fill in thin or damaged areas and enhances the overall density and appearance of the turf.
Weed Control:
Fall renovation can include weed control measures that are more effective during this time. By targeting weeds before they go dormant, you can minimize their impact in the following growing season.
Thatch and Soil Aeration:
Thatch buildup and compacted soil can impede water, air, and nutrient movement in the soil. Fall renovation often includes practices like core aeration and dethatching, which improve soil structure and allow better penetration of essential elements.
Preparation for Winter:
A healthy and well-maintained turf going into winter is more likely to withstand cold temperatures, ice, and snow. Fall renovation sets the stage for a vigorous recovery once spring arrives.
Reduced Competition from Weeds:
By improving the condition of your turf in the fall, you create dense clusters of grass that can outcompete weeds when they start growing again in the spring.
Why Choose Complete Landscaping for Fall Turf Renovation Services?
In summary, fall is a crucial time for commercial turf renovation. It helps repair and prepare the turf for the challenges of winter and sets the foundation for lush and healthy growth in spring and summer. 
But why should you choose Complete Landscaping Service for your fall turf renovation needs? Allow us to provide a glimpse into what sets us apart: 
Unparalleled Expertise:
Our team comprises seasoned horticulturalists, landscape designers, and turf care specialists who possess a deep understanding of the unique Northern Virginia climate and soil conditions.
Cutting- Edge Techniques:
We utilize state-of-the-art equipment and eco-friendly practices to ensure that your turf renovation not only meets but exceeds your expectations.
Customized Solutions:
Your property is unique, and so are your landscaping needs. We take a personalized approach to every project, tailoring our services to your specific requirements.
Impeccable Service:
Exceptional customer service is at the core of our values. From the moment you contact us until your project is complete, you'll experience a level of professionalism and attention to detail that's second to none.
Results That Speak for Themselves:
Our track record of delivering stunning fall landscapes and lush, resilient lawns is a testament to our dedication and expertise.
Stay tuned for our upcoming blog posts! We'll share the latest trends, expert tips, and inspiration for your fall landscape transformation. Your dream landscape is just a few clicks away. Complete Landscaping Service is here to make it a reality!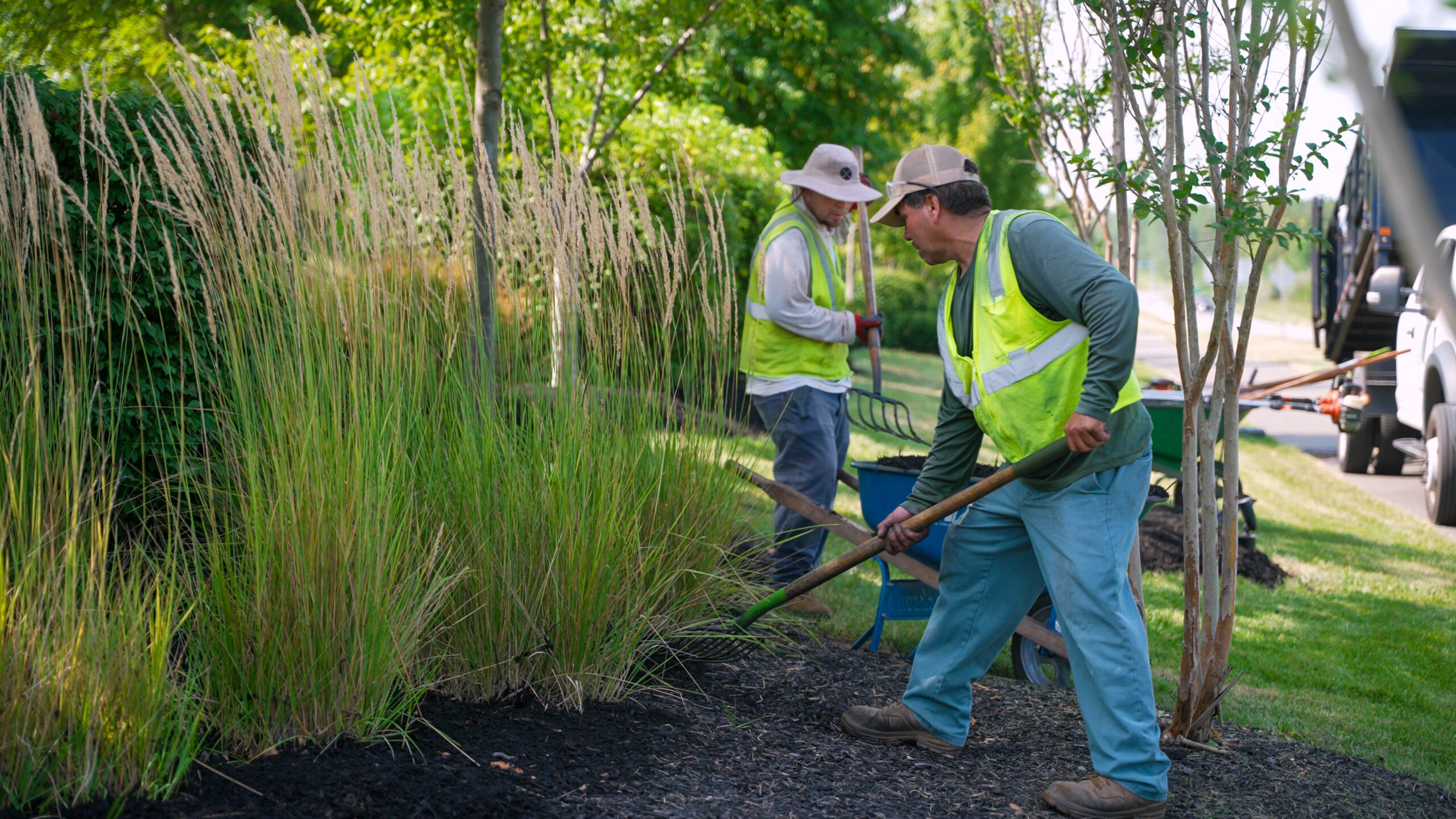 Fall Turf Renovation with Complete Landscaping
With over 40 years of dedicated service in Northern Virginia, we understand the unique needs and challenges that come with maintaining stunning outdoor spaces in this dynamic region. From the bustling streets of Arlington to the charming landscapes of Loudoun County, we've been privileged to enhance the curb appeal of countless commercial properties, leaving a trail of satisfied clients in our wake.