Best Winter Plants for Your Commercial Landscape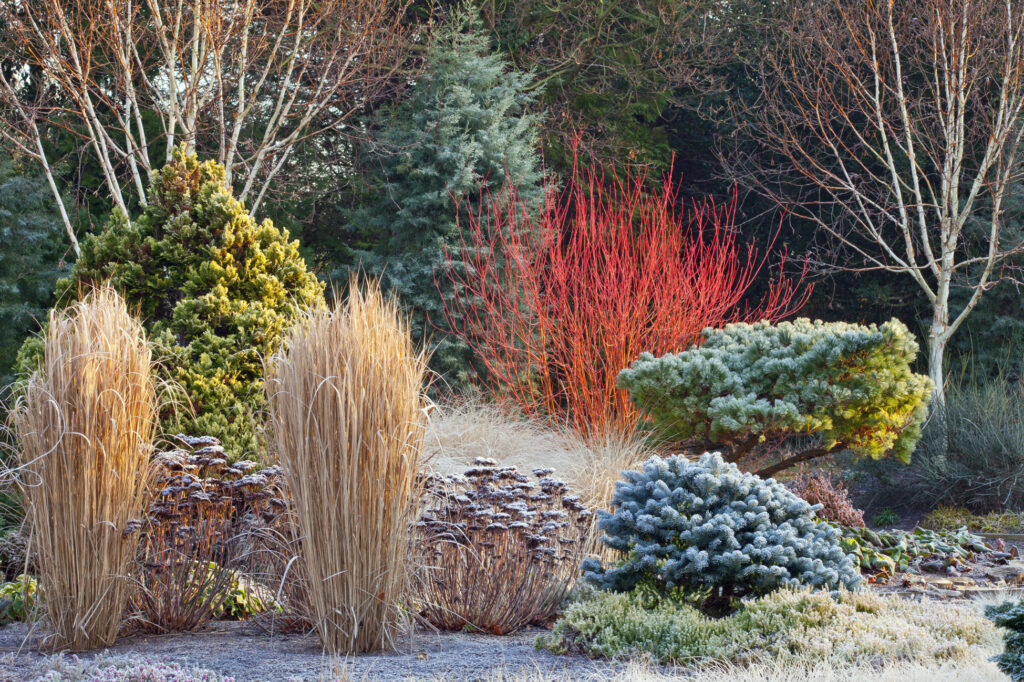 Color draws attention.  If you manage a commercial property, you know how effective adding colorful plants can be in attracting visitors, impressing onlookers, and boosting your property's overall appeal.
Some consider winter as the dormant season. Those once vibrant petunias that bloomed in the warm summer sun have withered off. The sweet violet violas have just barely made it through their first snowfall.  Everywhere you look, the outdoors look barren and stark.
Yet, a winter landscape can be just as colorful as the rest of the year.  You just need to add the right winter plants to your commercial landscape.
Hardy Plants That Add Winter Color to Your Commercial Landscape
Adding seasonal color doesn't always mean flowers. Color comes in all forms and shapes.  From varying pine foliage to Nellie Stevens Holly, to evergreen shrubs, the mixtures and varieties are endless.  These are some tried and true plants for winter color in your commercial landscape.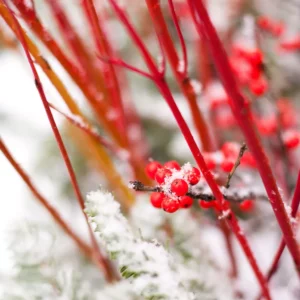 Red Twig Dogwood
Red Twig Dogwood is a deciduous shrub with vibrant red stems that last all winter. One of our favorites is the super adaptable 'Artic Fire' variety.
It maxes out at about 4′ in height. It is great when used in mass or as a garden border. Bonus – cut branches add dramatic height and color to holiday arrangements!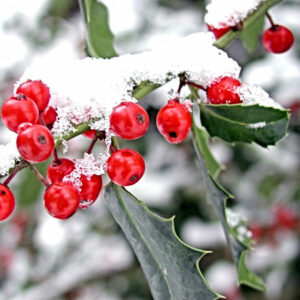 Nellie Stevens Holly
Meet the Holly that stands out in every winter garden – the Nellie Stevens Holly.  This majestic, pyramidal holly has deep green foliage and red berries all winter long. 
This is a true low-maintenance tree and can be used in a variety of ways in the commercial landscape.  And the foliage and berries provide food and shelter for wildlife on the coldest winter days.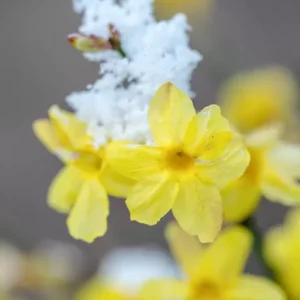 Winter Jasmine
Winter in bloom sounds too good to be true, but rest assured the Winter Jasmine (Jasminum nudiflorum) will not disappoint. This hardy deciduous shrub has small, shiny leaves and is covered in buttery yellow flowers. 
When used as a groundcover in commercial landscapes, Jasmine blankets hillsides and planting beds with huge pops of bright yellow.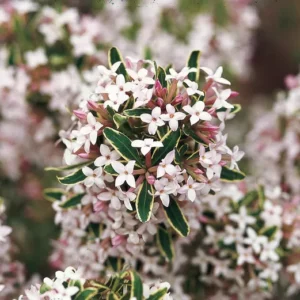 Winter Daphne
Named for its late winter bloom-time and sweet fragrance, Winter Daphne (Daphne Odora) is a broadleaf evergreen shrub.  It has deep green, leathery foliage and pink budding blooms. 
When added to commercial landscape beds, this shrub's showy flowers and sweet smell make it a focal point in the winter commercial landscape.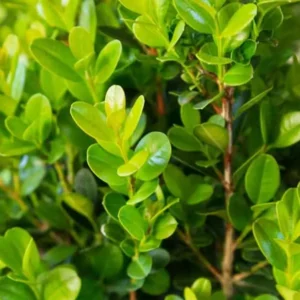 Littleleaf Boxwood
Littleleaf Boxwood (Buxus microphylla) is famous for its year-round structure and color.  It is a great winter interest plant for your commercial landscape because it is low maintenance and has eye-catching yellow-green leaves.
Boxwood can be used in formal hedge rows or can serve as privacy barriers while providing visual cues to visitors.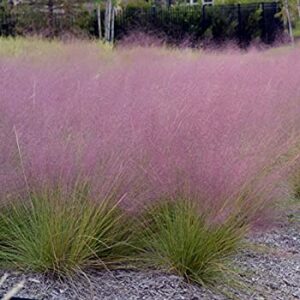 Pink Muhly Grass
Pink Muhly Grass (Muhlenbergia capillaris) is a unique ornamental grass with airy pink plumes on top. This hardy plant softens any commercial property.
Fast-growing, low-maintenance and versatile enough to line along walkways for a pop of color!
Transform Your Commercial Landscape With Our Recommended Winter Interest Plants
At Complete Landscaping Service, our expert designers and landscape managers are here for you.  We will recommend the hardiest plants for any location so your property can have winter color interest throughout the landscape.
We want your landscape to look good all year long.  The winter season is certainly no exception. Go from drab to fab when we show you how just a few simple changes can add four-season interest to your commercial property.
Contact us today at 800-383-0440 or Request a On-Site Consultation.