Landscape Budget Advice From the Pros

Here at Complete Landscaping Service, we understand the importance of budgeting. In consideration of the past year, we also recognize that budgets may have gotten a little tighter. While some decide to cut back spending on the exterior of their commercial property, investing in this now can actually save money in the long run.
Having a pristine landscape complete with lush, healthy lawns and welcoming plants exudes professionalism, which draws in residents and attracts new clients. Like we always say, your property makes the first impression. You run a quality business, and your property should reflect this.
There is a seemingly endless list of things commercial property owners or managers need to anticipate and budget for each year. The landscape maintenance and upkeep may seem like one of the easier costs to check off the list, but are you considering everything that could affect expenses? Unplanned incidents like storms or municipal inspections can result in significant costs. And how can you afford the needed or wanted property improvements and upgrades if they don't make it into the budget?
Budgeting Missteps to Avoid
Don't Ignore Inflation
Prices for goods and services increase every year. Whether it's the coffee you get on the way to the office or the pizza you grab on the way home, it probably costs more today than it did a year ago. The same applies to landscaping. Materials, fuel, equipment, and even people cost more year to year. Be prepared and factor this inflation into your budget. When you are establishing your budgets for the upcoming season, ask your contractor if they foresee any pricing changes that could affect the overall cost of your annual contract.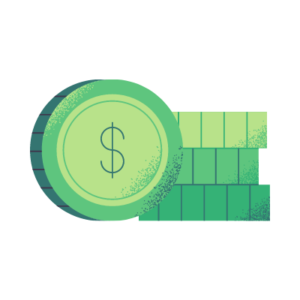 Budgeting Without a Plan
Every property, be it new or mature, should have a landscape master plan. Master plans recommend ideas, upgrades, and improvements to be done over a short or long term time frame. While specifying a preferred property plant palette, color schemes, theme plantings, site furnishings, and amenity selections, plans can also address serious issues like drainage and erosion control and arbor care for mature trees. Without a plan, you might have to pay unforeseen expenses that could have been avoided.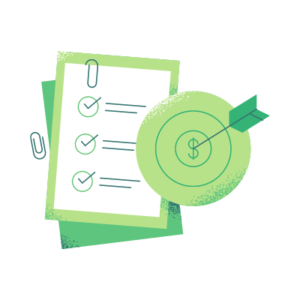 When working from master plans, improvements are prioritized and costs for those improvements are summarized making it easy to budget for annual improvements outside of the landscape maintenance contract. If you have big plans for your property, landscape design can feel overwhelming. With the help of Complete Landscaping Service, you can create a master plan that clearly sets goals and manages finances for your landscaping project (See our recent blog: 5 Reasons Why You Need a Landscape Master Plan).
Having a clear, long-term plan allows you to slowly chip away at property improvements and enhancements so that they do not break the bank. Among other things, plans can include establishing areas where people can gather and enjoy the outdoors. For offices or apartment complexes, this is a big selling point for potential clients and residents.
When the project is completed, your property value will go up, and with proper care, you can maintain this value over time. The bottom line is, landscaping is more expensive when you don't take care of it. If we think of it the way we think of cars, the more regularly we take care of and maintain them, the longer they will last and the less expensive they will be down the line (routine maintenance is far less expensive than getting a new car altogether).
Creating a master plan will ensure that all issues are addressed before a project has even begun, saving you money and keeping you on budget.
Neglecting Property Assets
If your target audience doesn't like how the outside of the complex or community looks, they probably aren't going to ask for a tour of the inside. Landscaping shapes a prospective tenant or resident's opinion of what kind of company they will be interacting with should they choose to live, work, shop, or play at a property. It is effectively the "face" of your company and will surely make a lasting first impression on all passersby.
In the residential world, many are willing to pay more dollars per square foot for amenity spaces and focal features. Don't forget to plan for the costs of maintaining and improving those spaces as part of an annual landscaping budget. Forgetting to do so could mean missing out on potential revenues as prospective tenants go down the street to the next community.
On the office and retail side of the market, maintained accessible parking areas that are well lit and clean are big factors in who rents, shops, or frequents that property. Attractive and easy to read entry signage and landscaping draws people into these types of complexes over their competition.
Don't Forget That a Landscape Is a Living, Breathing Thing
Plants and turf don't thrive forever. Over time, plants decline, die, or are removed for one reason or another and when they aren't replaced, their absence leaves a hole in the once fluid landscape. Plants can also outgrow their spaces and pruning is not always the answer or an option.
Sometimes you just need to invest in a redesign to breathe life back into the property or restore lost functionality. When you budget for these types of upgrades, think about what you want your property to look like, then plan for it!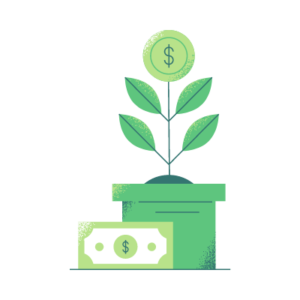 Dismissing Safety
Overgrown shrubs in parking areas or close to the buildings could be a safety concern to prospective tenants and current clients if not addressed and controlled on an annual basis. The same could be said for dark areas, poorly lit walking paths, or uneven hard surfaces.
Evaluate the property for safety concerns and allocate adequate funds in the budget to properly address them. By investing in a safe environment for employees and clients, you are ensuring they are able to safely enter, exit, and navigate the property. Investing in things like snow removal, for example, help you avoid liability and ensures your staff can stay safe and productive on the job.
Never Underestimate the Cost of Winter Weather
Snow and ice treatment can be a costly expense for any commercial property and failing to adequately plan and budget for proper service can result in costly insurance claims for property damage or personal injury. The unpredictability can be daunting, but face the challenge head on. Make pre-treating part of your snow plan and budget for every storm. Reserve the loader when snowfall is anticipated to be 6″ or more. Anticipate several days of freezing and thawing after the storm has passed and determine what can be handled by your team on site vs. what needs to be outsourced to a professional. For more tips on getting ready to face old man winter, read our blog about the 5 P's of Snow Preparedness.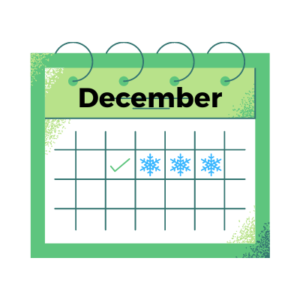 Tip—Budget With the Experts
Curb appeal is key. Complete Landscaping Service will make sure you have the most appealing curb while keeping your personal finance goals in mind! If you're looking to increase commercial property value, we'd love to talk with you about creating a master plan or simply help you work out a budget for your landscape design. Contact us today for more information!
While creating a budget can seem daunting, our experts will work with you to build a month to month, long term plan around your budget, keeping your specific financial goals in mind to ensure you are getting the most out of your landscaping contract.