Best Showy Winter Plants for Commercial Landscapes

The idea of "showy winter plants" sounds like an oxymoron. After all, during this time of year, grass is dormant, trees are bare, and it's usually dark when we go to work and when we come home. Are there really plants that bring life and color to an otherwise dull winter landscape? Of course there are! Vibrant berries, exotic bark, and unique foliage color are the stars of a winter landscape, and we have the list to prove it.
Without further ado, here's our list of best showy winter plants:
Cornus sericea 'Arctic Fire' – Red Twig Dogwood
Cornus sericea 'Arctic Fire' is a compact variety of Red Twig Dogwood with vibrant red stems in winter. This shrub is super adaptable and maxes out at about 4′ in height. It is great when used in mass or as a garden border. Bonus – cut branches add dramatic height and color to holiday arrangements!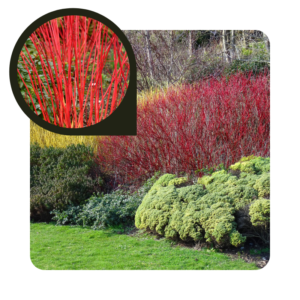 Cedrus deodara – Deodar Cedar
Cedrus Deodara is a stunner in the winter months…not that it isn't a spectacle in every other season! The bright needles and graceful weeping shape bring height and color to a drab winter landscape. These conifers are drought tolerant and provide ideal nesting sites for many varieties of birds.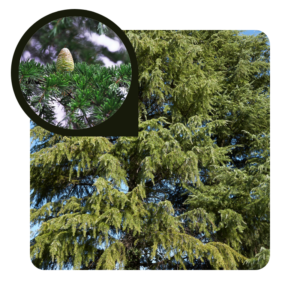 Callicarpa americana – Beautyberry
Beautyberry is native to the Southeast US and is a fast growing shrub with an arching shape. Tolerant of moist soil and full sun, this plant is low maintenance once established. The clusters of metallic purple berries are the star of this show, AND they provide food for birds and other animals.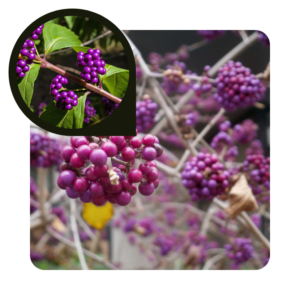 Gold Coast Juniper
Like the place from which it was named, Gold Coast Juniper is a low growing shrub that offers delightful sunshine-yellow coloring in the otherwise dull winter months. This shrub works great in beds and borders, and even helps prevent weeds from sprouting! Gold Coast Juniper is deer and drought resistant.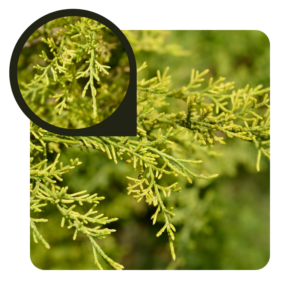 Ilex verticillata – Winterberry
There are dozens of varieties of Winterberry that vary in size and shape making them very versatile landscape plants. These shrubs thrive in moist soils and are disease and insect resistant. Winterberry is best known for its bird-friendly, vibrant red berries along the stems throughout the winter.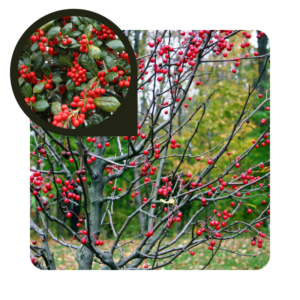 Other showy winter plants worth mentioning:
Winter Trees
Betula nigra 'Heritage' – River Birch
Acer griseum – Paperbark Maple
Hammamelis virginiana – Common Witch Hazel
Winter Shrubs
Camellia japonica – Winter Camellia
Coryllus avellana 'Contorta' – Harry Lauder's Walking Stick
Jasminum nudiflorum – Winter Jasmine
Winter Grasses
Muhlenbergia capillaris – Pink Muhly Grass
Calamagrostis 'Karl Foerster' – Feather Reed Grass
There are countless more plants out there that dress up winter landscapes. If you are interested in more ideas for brightening up your commercial landscape for winter, Request a Winter Landscape Design Consultation today!